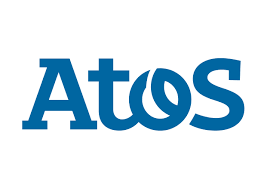 Atos, unul dintre principalii furnizori internaționali de servicii IT, va coordona proiectul european inteGRIDy, care își propune să conecteze servicii, tehnologii și mecanisme inteligente de furnizare a energiei electrice, prin dezvoltarea unei platforme scalabile și care poate fi replicată. Platforma va permite conectarea rețelei prezente de energie electrică cu diferiți jucători de pe piață, oferind totodată capabilități avansate de monitorizare a consumului.
Proiectul a obținut fonduri de peste 12 milioane de euro în cadrul programului H2020, devenind, astfel, cel mai mare din categoria sa. inteGRIDy include 10 proiecte pilot, care vor avea loc în 8 țări din Uniunea Europeană (România, Spania, Portugalia, Franța, Italia, Marea Britanie, Grecia și Cipru). Aceste țări vor beneficia, astfel, de pe urma dezvoltării unor aplicații pentru analiză vizuală și a unor simulări dinamice, care le vor permite să previzioneze mai bine viitorul și să ia cele mai bune decizii privind utilizarea resurselor.
Obiectivul final al proiectului este să faciliteze operarea optimă și dinamică a rețelei de distribuție a energiei electrice, îmbunătățind stabilitatea acesteia. În același timp, se are în vedere coordonarea includerii surselor de generare distribuită, a centrelor virtuale, precum și a unor scheme inovatoare de stocare, crescând procentul energiei regenerabile.
Cele mai importante inovații includ integrarea sistemelor existente de automatizare și citire a contoarelor inteligente cu infrastructura inteligentă dezvoltată pe baza tehnologiilor Internet of Things. Alte inovații sunt dezvoltarea unor modele de modelare orientate spre managementul tipologiei rețelei, introducerea unor modele de răspuns în timp real și a unor îmbunătățiri legate de profilele de reîncărcare. inteGRIDy încorporează și algoritmi predictivi pentru managementul în timp real al generării și cererii de energie.
"Toate aceste inovații vor fi puse în aplicare în zece medii cu condiții diferite. Proiectele pilot vor avea loc în mai multe țări europene, fiind, deci, influențate de piețe și de un context socio-economic diferite", a afirmat Andrea Rossi, coordonator al sectorului dedicat energiei în cadrul departamentului Atos Research&Innovation și director al proiectului inteGRIDy.
Pe baza rezultatelor proiectelor pilot, inteGRIDy va propune noi modele de business, care vor acoperi managementul în timp real al cererii de energie electrică și vor permite noilor jucători de pe piață să se implice în operațiile de rețea.
Pe lângă coordonarea proiectului, în cadrul unui consorțiu ce include 30 de parteneri, Atos contribuie și la designul și dezvoltarea diferitelor elemente ale ecosistemului, pentru a asigura sustenabilitatea utilizării tehnologiilor din cadrul proiectului.
inteGRIDy a demarat pe 1 ianuarie 2017 și consorțiul implicat include următoarele entități: Atos, Gas Natural Fenosa și Aiguasol (Spania), SIEMENS, Teesside University, Isle of Wight, University of Newcastle upon Tyne, Synergy Systems, EMSc și AT Kearney (Marea Britanie), Engineering, ASM Terni, University of Rome "Sapienza", Polytechnic of Milan, Azienda San Severino Marche, Energy@Work și UNE (Italia), INNED (Franța), University of Cyprus and Electricity Authority of Cyprus (Cipru), PH Energy, LISBOA E-NOVA, Portuguese Catholic University și Virtual Power Solutions (Portugalia), SIVECO România și Societatea De Distribuție și Furnizare a Energiei Electrice (România), Centre for Research and Technology Hellas (CERTH),  Sunlight, WATT+VOLT și TREK (Grecia).