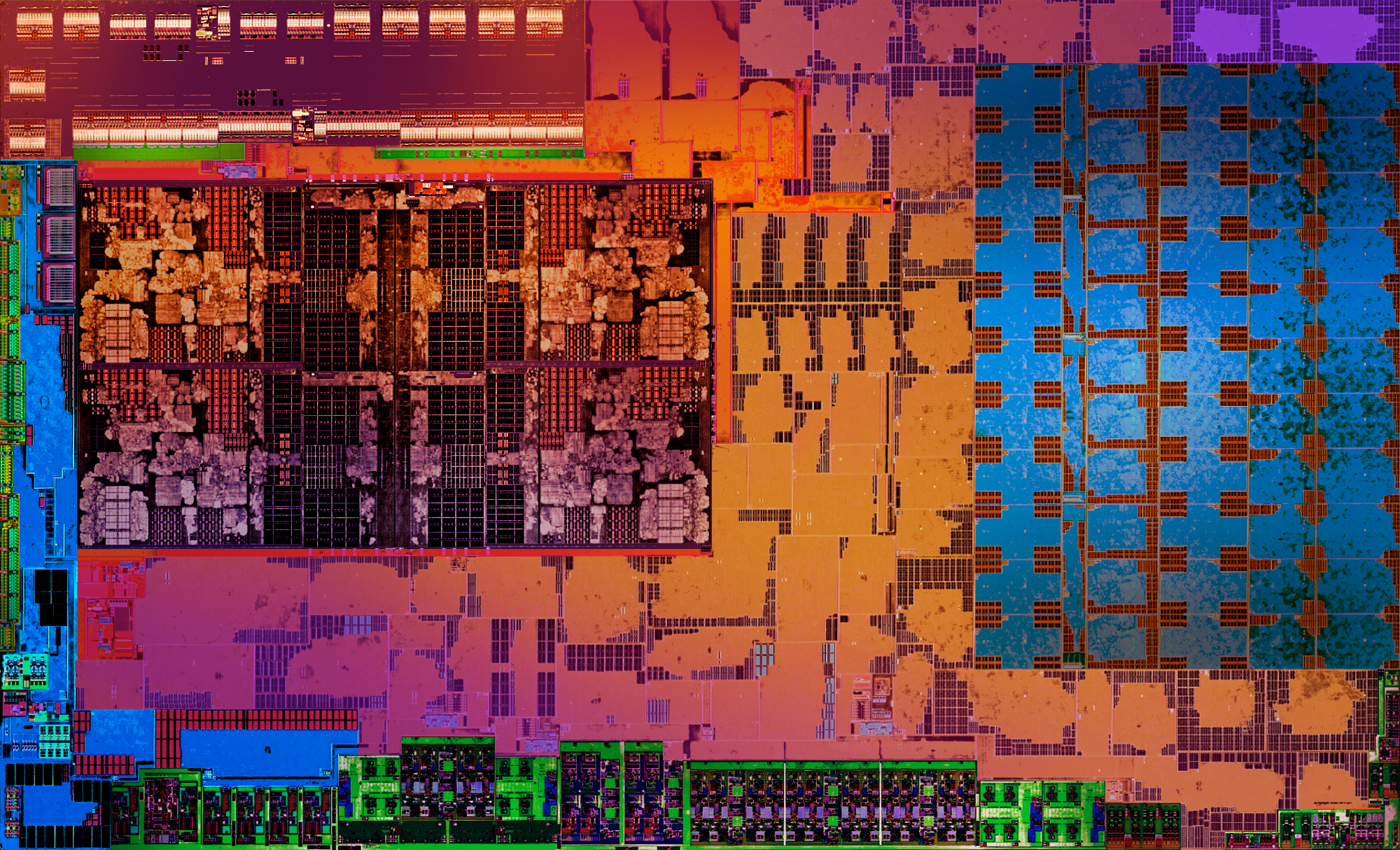 AMD a anuntat lansarea de notebook-uri cu procesoare AMD Ryzen si grafica Radeon Vega denumite in trecut "Raven Ridge" APU, oferind astfel performanta de top si o experienta de entertainment completa, cu eficienta optima pentru notebook-uri premium 2-in-1, convertibile si ultraportabile.
Cu un TDP configurabil de 15 Wati, procesoarele AMD Ryzen 7 2700U si Ryzen 5 2500U combina arhitectura premiata "Zen" x86 core – ce foloseste tehnologia inteligenta AMD Sense MI la nivelul procesorului – cu grafica revolutionara AMD Radeon "Vega" intr-un design System-on-Chip care obtine performante fara precedent pentru notebook-urile ultraportabile.
"Am promis sa readucem inovatia si competitia in fiecare segment al pietei PC in 2017 si astazi este ziua care marcheaza implinirea acestei promisiuni in segmentul de notebook-uri pentru consumatori, dupa lansarile de succes din cursul anului pe pietele de consum, business si high-end pentru sisteme desktop", a declarat Jim Anderson, vicepresedinte senior si manager general al Computer and Graphics Group, AMD. "Procesoarele Ryzen cu grafica Radeon Vega permit performante mobile de lider in egala masura pentru activitati zilnice, multi-tasking sau activitati complexe, toate acestea in timp ce ofera o putere a bateriei uimitoare. Suntem incantati sa livram cele mai rapide procesoare din lume pentru notebook-uri ultraportabile, oferind clientilor oportunitatea de a-si imbogati vietile digitale cu ajutorul notebook-urilor fabricate de partenerii nostri OEM".
Performanta si putere
Procesorul AMD Ryzen cu grafica Radeon ofera rapiditate uimitoare in comparatie cu procesoarele mobile AMD din generatia precedenta:
• pana la de 3 ori performanta CPU
• pana la de 2,8 ori performanta GPU
• consum mai mic cu pana la 58%
• noua tehnologie Precision Boost 2, care accelereaza performanta procesorului in sarcina ridicata, folosind unul sau mai multe nuclee CPU.
• tehnologie mXFR (Mobile Extended Frequency Range) care ofera performanta ridicata pentru notebook-uri, prin solutii uimitoare de racire si certificare "Ultimate XFR Performance".
Entertainment complet
Procesorul Ryzen  cu grafica RadeonTM ofera performanta GPU de elita:
• livreaza framrate-uri fine si abordabile in 1080p la rularea titlurilor cele mai populare din categoria eSports, precum League of Legends, Overwatch, CS:GO si DOTA 2, intr-o forma ultraportabila.
• pregatit sa lucreze cu cele mai avansate si frumoase display-uri, inclusiv HDR, Radeon FreeSync 2 si monitoare 4K.
Design eficient
• AMD face salturi uriase in initiativa sa 25×20 cu ajutorul procesorului AMD Ryzen 7 2700 care aduce o eficienta energetica de 5,86 ori mai mare fata de performantele de la inceputul initiativei.
• Procesorul Ryzen cu grafica Radeon tinteste la dublarea eficientei bateriei fata de generatia precedenta.
Avand pana la 4 nuclee si 8 thread-uri, procesoarele Ryzen cu grafica Radeon si tehnologie AMD SenseMI sunt proiectate sa se adapteze perfect nevoii tuturor de performanta si putere intr-un pachet de dimensiuni reduse.
Suport OEM Global
In saptamanile urmatoare este programata disponibilitatea primelor sisteme dotate cu procesoare Ryzen cu grafica Radeon la producatori de top, inclusiv Acer, HP si Lenovo, cu si mai multe nume asteptate in 2018.
Disponibilitate
Noi notebook-uri cu procesoare Ryzen cu grafica RadeonTM sunt deja disponibile sau vor fi in curand:
• Acer Swift 3 va fi disponibil de la $749.99 in America de Nord si €899 in EMEA, pe
www.acer.com
;
• HP Envy x360 cu procesor Ryzen cu grafica Radeon este asteptat in Noiembrie;
• Lenovo IdeaPad 720S va fi disponibil in Ianuarie 2018, incepand de la $799.99.