În urma publicării clasamentului anual al celor mai inovatoare 50 de companii din întreaga lume în 2018, Orange a fost desemnată drept cea mai inovatoare companie europeană, ocupând locul #19, fiind şi singurul operator de telecomunicaţii din Europa prezent în  top.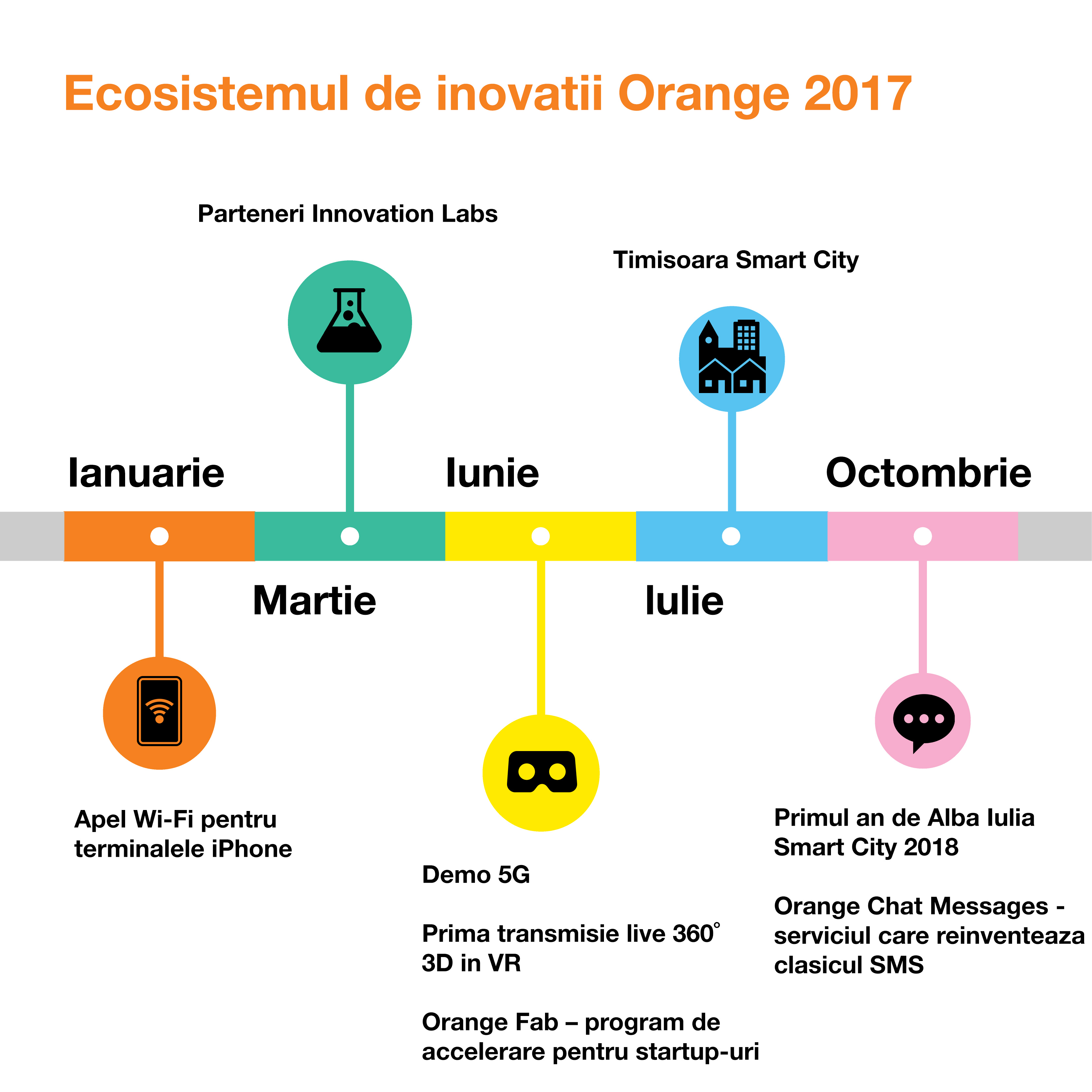 Cel de-al doisprezecelea raport al celor mai inovatoare companii lansat de către BCG – The Boston Consulting Group – confirmă reputația și valoarea puternică a companiei la nivel mondial, Orange urcând 25 de poziţii faţă de anul precedent.
Raportul BCG
În fiecare an, The Boston Consulting Group (BCG), una dintre cele mai cunoscute firme de consultanță în management la nivel global, identifică cele mai inovatoare 50 de companii din întreaga lume. Clasamentul este întocmit la nivel mondial în baza unui sondaj de opinie la care participă 1500 de directori de inovare din industrii diferite. Raportul de analiză elaborat de BCG se distinge de alte studii care stabilesc clasamente bazate exclusiv pe investițiile companiilor în activitățile de cercetare și dezvoltare, fără a lua în considerare alţi factori principali precum procesele de cercetare și dezvoltare bine dezvoltate, utilizarea eficientă a platformelor tehnologice sau explorarea sistematică a piețelor adiacente.
În raportul din acest an privind inovaţia, BCG prezintă modul în care tehnologia digitală transformă produsele, serviciile și procesele care sunt ulterior create. Unul dintre criteriile analizate este gradul de adoptare a inovaţiei digitale şi modificările implementate în strategia, operațiunile și organizarea unei companii care trece printr-un astfel de proces. Raportul mai arată că, începând cu anul 2014, doar patru tipuri de inovare – toate legate de tehnologia digitală – au crescut în importanță și se află la baza strategiei mai multor companii: analiza datelor de importanţă maximă, adoptarea rapidă a noilor tehnologii, a produselor, a capabilităților mobile și a designului digital.
În România, Orange a pus la dispoziţia clienţilor abordări inovatoare menite să îmbunătățească în mod constant calitatea serviciilor oferite. De la proiecte de orașe inteligente, precum Alba Iulia Smart City sau Timişoara Smart City, la programe de accelerare pentru start-up-uri cum este Orange Fab, prima transmisie live 360˚ 3D în VR, apel Wi-Fi sau Orange Chat Messages, toate acestea sunt doar o serie de exemple ce constituie ecosistemul de inovaţii dezvoltat de Orange în 2017.