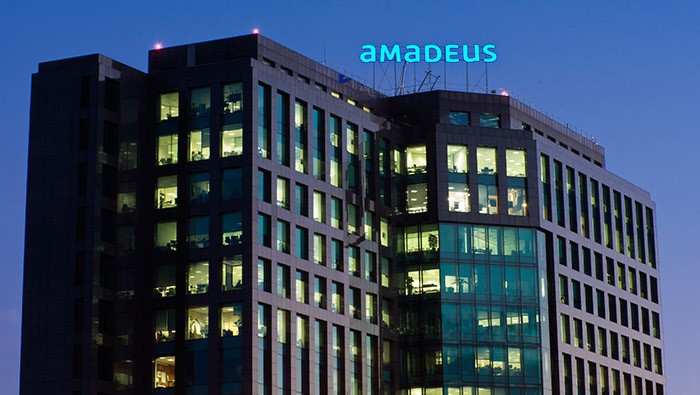 Amadeus s-a clasat pe locul 16 în topul "2018 Global 100 Most Sustainable Corporations in the World" realizat de Corporate Knights. Doar cele mai bune 2% dintre companiile din lume sunt răsplătite pentru performanța lor durabilă în clasamentul Global 100.
"Aceasta este o realizare fantastică pentru noi și ne încurajează să continuăm să lucrăm în aceeași direcție. Acesta este cel de-al doilea an consecutiv în care am primit acest premiu, urcând de la locul 87 în 2017 la poziția 16 în acest an. În plus, față de această recunoaștere, Amadeus a fost inclus pe Dow Jones Sustainability Index timp de șase ani consecutivi." a declarat Tomas López Fernebrand, Senior Vice President, General Counsel and Corporate Secretary, Amadeus IT Group
Pentru a determina clasamentul, au fost analizate 5.994 de companii cu venituri mai mari de 1 miliard de dolari, în baza a 17 indicatori cheie de performanță cantitativi referitori la aspectele de guvernanță, mediu și social.
Această realizare de prestigiu este legată de scopul Amadeus de a modela viitorul călătoriilor. Amadeus se angajează să folosească tehnologia, expertiza și rețeaua sa globală pentru a garanta sustenabilitatea pe termen lung a industriei călătoriilor.
"Una dintre convingerile noastre principale este că adevărata sustenabilitate pe termen lung a industriei călătoriilor necesită verificări continue a compatibilității operațiunilor și eforturilor noastre comerciale și a faptului că promovează un viitor mai durabil. Acest exercițiu nu vine la început în mod natural și trebuie să înglobăm în mod constant acest obicei în toate activitățile noastre. În plus, considerăm că toate părțile interesate din industria călătoriilor trebuie să se implice activ în înțelegerea și cultivarea acestor zone pentru a răspunde cerințelor actuale, fără a compromite nevoile de mâine." a declarat Tomas López Fernebrand.
"Sunt foarte mândru de marele progres și de determinarea pe care fiecare membru al echipei Amadeus le-a demonstrat pentru a obține aceste rezultate. Puteți afla mai multe despre inițiativele noastre de sustenabilitate în Amadeus Global Report 2016, care a fost principala sursă utilizată de către Corporate Knights pentru a evalua profilul nostru. " a concluzionat Tomas López Fernebrand.