VERACOMP a organizat evenimentul anual dedicat partenerilor, aflat la cea de-a cincea ediție, "IT OUT OF THE BOX". Evenimentul marchează 11 ani de evoluție a companiei în domeniul distribuției consultative, perioadă în care distribuitorul IT și-a confirmat angajamentul de a dezvolta un portofoliul de soluții bazat pe tehnologii inovative.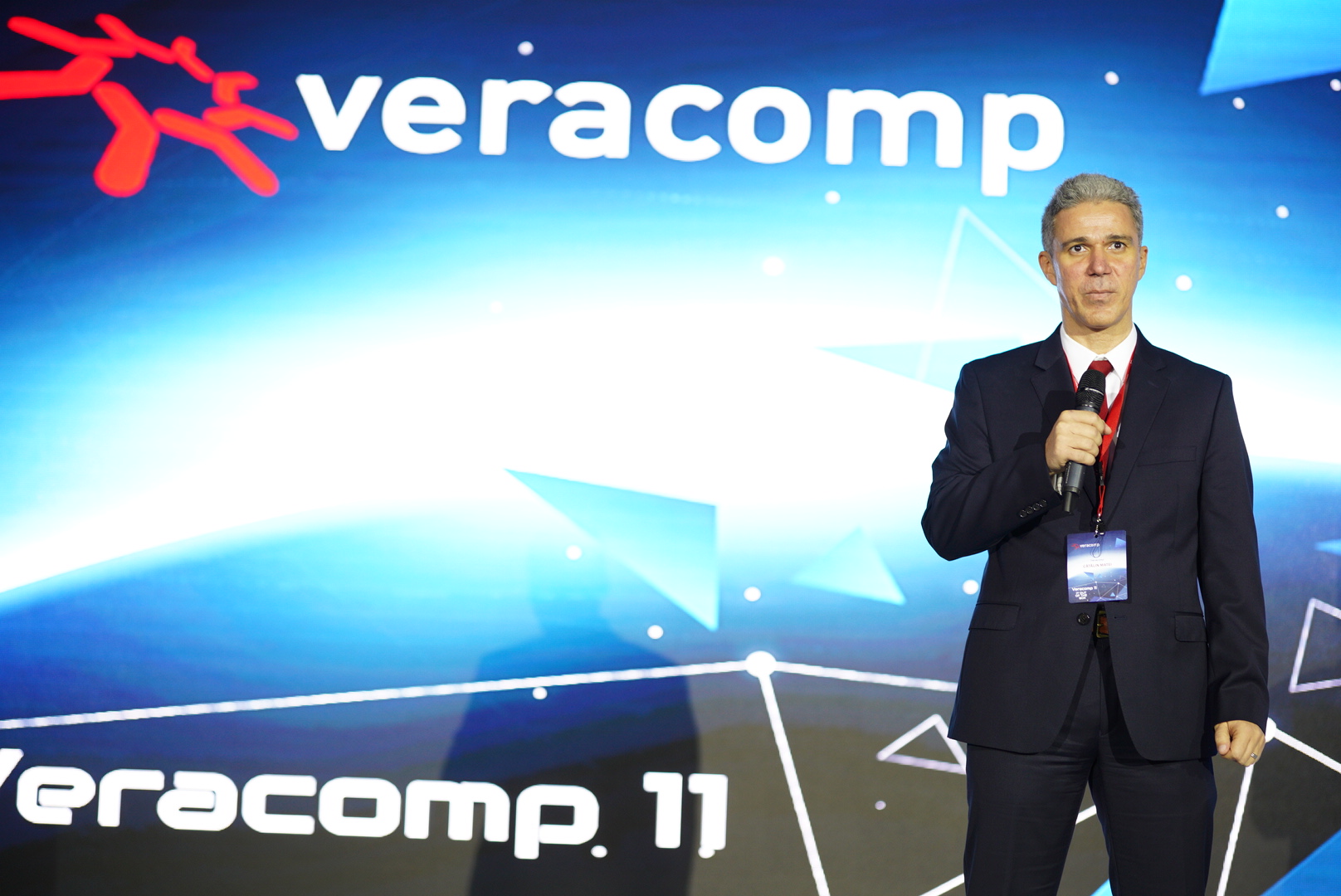 În această perioada, Veracomp s-a bazat pe o creștere organică în fiecare aspect important al business-ului: echipa de specialiști, portofoliul de soluții și rețeaua de parteneri. În prezent, Veracomp are o echipă de peste 15 specialiști, 15 branduri de soluții IT de nișă și o rețea de peste 100 de parteneri la nivel național.
Veracomp a încheiat anul fiscal 2017 cu o cifră de afaceri de peste 9 milioane USD, înregistrând o creștere de peste 40% față de anul fiscal anterior.
"Inovația tehnologică nu este doar baza dezvoltării noastre ca și organizație, ci și una din cele mai importante componente care influențează modificări în comportamentul și rutina cotidiană generală. Aportul tehnologiei la mediul de business în ansamblu este fără îndoială esențial și – în ultimă instanță – vizează crearea unor avantaje și beneficii pentru utilizatorul final. De 11 ani, Veracomp a evoluat și și-a dezvoltat un portofoliul de soluții și o rețea de parteneri care înțeleg importanța critică a tehnologiilor inovative," declară Cătălin Matei, CEO, Veracomp.
În cadrul evenimentului au fost marcate și noutățile anului 2018: semnarea acordului de distribuție pentru Yealink, iar pe segmentul educațional – acreditarea ca Centru de Training Autorizat Fortinet (ATC).
Evenimentul a fost onorat de prezența a 100 de participanți – parteneri și furnizori Veracomp .