Una din tendinţele majore evidenţiate la recentul forum Fujitsu de la Munchen a fost aceea a trecerii tot mai accentuate a firmelor la lucrul în medii multi-cloud pentru eficientizarea derulării afacerii. Doi experţi Fujitsu au arătat de ce se întâmplă asta şi care sunt tendinţele de viitor.
Rep: Cum evoluează fenomenul multi-cloud şi ce ar trebui să facă firmele în privinţa asta?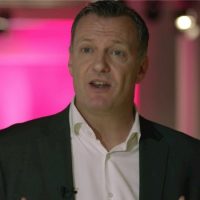 Mark Philips, Head of Digital Pursuits and Sales Specialists, Digital Technology Services EMEIA, Fujitsu: Primul lucru ar fi alegerea unui furnizor bun de multi-cloud. Pentru Fujitsu asta înseamnă o oportunitate. Ne-am uitat la piaţă şi am observat apariţia constantă de noi jucători de cloud specializaţi, şi atunci Fujitsu a decis să se axeze pe oferta de multi-cloud. Când vine vorba de gestionarea mediilor multi-cloud, tu, ca şi client, ai nevoie de soluţii care să facă lucrurile o singură dată şi bine, indiferent că tu operezi cu una, două sau cinci platforme cloud diferite. Ca atare, noi ne sfătuim clienţii care vor să lucreze în astfel de medii să-şi aleagă un vendor care să le poată oferi soluţii de orchestrare a platformelor cloud. Fujitsu este unul din aceşti vendori.
Rep: Care sunt aşteptările clienţilor legate de mediile multi-cloud?
Dixie Erwin, Senior Vice President, Head of Digital Technology Services, Fujitsu: Aşteptările în privinţa mediilor multi-cloud sunt legate de rezultate mai bune obţinute de la aplicaţii care rulează pe medii multi-cloud. Vorbim aici de optimizarea eficienţei aplicaţiilor prin rularea în medii multi-cloud. Când se gândesc la medii multi-cloud, clienţii se gândesc în primul rând la securitate şi în al doilea rând la reglementări.
Rep: Sunt problemele legate de securitate suficient de bine adresate de directorii executivi ai firmelor?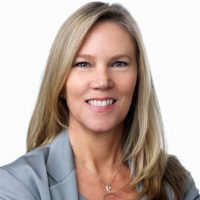 Dixie Erwin: Din ce am observat noi, problemele de securitate reprezintă o preocupare constantă a directorilor de firme şi a consiliilor de administraţie. Aşadar aş spune că securitatea reprezintă o chestiune predominantă în tot ceea ce înseamnă IT la ora actuală, indiferent că vorbim de IT on-premises, hybrid IT sau medii multi-cloud.
Mark Philips: Dacă ne uităm la contractele care se încheie acum, vedem că majoritatea lor au prevederi speciale legate nu doar de modul în care este instalat mediul multi-cloud, ci şi de modul în care acest mediu este securizat. Din acest punct de vedere, cred că un element cheie al succesului nostru este legat de integrarea hybrid IT-ului cu elementele de securitate pentru a oferi soluţiile aşteptate de clienţi.
Rep: Ce va urma în anii care vin?
Mark Philips: Inteligenţa artificială va începe să joace un rol din ce în ce mai mare. Noi experimentăm deja o platformă de lucru complet automatizată, antrenată de inteligenţa artificială, care să respecte toate reglementările în vigoare. În al doilea rând, fenomenul quantum computing va începe să joace un rol din ce în ce mai mare în mediile multi-cloud. Nu în ultimul rând, vom vedea din ce în ce mai des tehnologia blockchain la lucru.