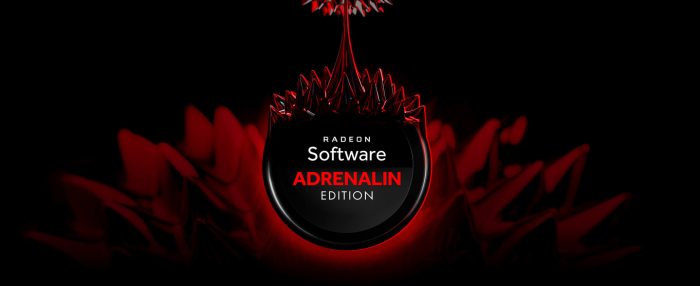 Începând de astăzi, gamerii vor putea lupta pentru recucerirea străzilor din Washington DC în Tom Clancy's The Division 2. Aceștia vor avea parte de o experiență imersivă și incitantă, realizată cu ajutorul graficii Radeon, în parteneriat cu producătorul jocului, Ubisoft.
Oferind suport pentru jocul The Division 2, soluția AMD Radeon Software Adrenalin 2019 Edition oferă cea mai bună performanță pentry gameri, împreună cu un framerate ridicat și funcții deosebite, precum:
Performanță ieșită din comun – Plăcile video AMD Radeon oferă perfomanțe excepționale, la rezoluții de 1080p, 1440p sau 4K, împreună cu DirectX 12. Experiența de gaming este una de cea mai înaltă calitate, iar procesoarele grafice Radeon sunt mai puternice decât cele ale competitorilor atunci când este pus la treabă DX12. În plus, plăcile video Radeon RX 570 și Radeon RX 590 sunt mai performante la o rezoluție de 1080p cu setările pe "Ultra" decât competitorii direcți de pe acest segment, care oferă soluții grafice mai scumpe.
Cel mai mare ecosistem de display-uri de gaming – Un gameplay cursiv, fluid, este mult mai ușor de experimentat cu ajutorul celor peste 550 de monitoare compatibile cu Radeon FreeSync. Tehnologia dezvoltată de AMD sincronizează timpul de răspuns al monitorului direct cu jocul, ceea ce înseamnă că este eliminată posibilitatea unui framerate mai scăzut.
Asynchronous Compute, Shader Intrinsics și Utilizarea de Multi-Core – Plăcile video AMD Radeon vin cu o utilizare mai inteligentă a procesorului grafic, un timp de răspuns mai bun și o perofrmanță sporită, datorită tehnologiilor Shader Intrinsics și Asynchronous Compute, permițând jocului The Division 2 să atingă framerate-uri mai ridicate și o fidelitate vizuală mai bună împreună cu GPU-urile compatibile.
Cu bundle-ul de jocuri de la AMD, Raise the Game: Fully Loaded, fanii Radeon vor primi gratuit trei dintre cele mai populare jocuri ale anului 2019 – Resident Evil 2, The Division 2 și Devil May Cry 5 – odată cu achiziționarea unei plăci video AMD Radeon VII, RX Vega sau RX 590, sau a unui PC eligibil care funcționează pe platforma AMD Radeon VII, RX Vega sau RX 590.