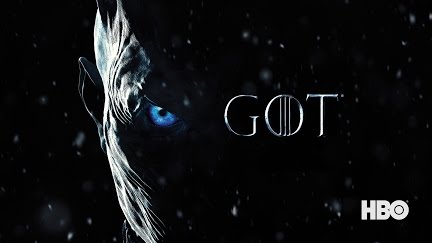 Cifre recente arată că primul episod din Game of Thrones a fost vizionat ilegal de 55 de milioane de ori în primele 24 de ore după lansare. Dintre acestea, un procent de 12,2 a fost prin intermediul descărcărilor și 11,3% prin intermediul site-urilor de tip torrent. O analiză recentă publicată de Kaspersky Lab arătase că descărcările ilegale de filme și seriale sunt adesea folosite ca vehicule de malware. Fanii Game of Thrones sunt cei mai expuși riscului: în 2018, acesta a reprezentat 17% din întregul conținut piratat infectat, la nivel mondial, cu 20.934 utilizatori atacați.
Anton V. Ivanov, Security Researcher la Kaspersky Lab, explică: "Analiza noastră arată clar că distribuitorii de programe malware folosesc emisiunile TV care sunt la   mare căutare pe site-urile piratate: acestea sunt, de obicei, drame care au beneficiat de o promovare intensă sau seriale de acțiune. Primele și ultimele episoade, care atrag cei mai mulți spectatori, sunt cele mai expuse falsificărilor. Infractorii cibernetici tind să profite de loialitatea și nerăbdarea oamenilor, astfel încât promit un material nou-nouț pentru descărcare, care este, de fapt,   o amenințare cibernetică. Având în vedere că a început sezonul final al Game of Thrones, am dori să avertizăm utilizatorii că este foarte probabil să existe o creștere a cantității de programe malware deghizate ca noi episoade ale acestui serial."
Pentru a nu cădea victime unor programe periculoase, care pretind a fi emisiuni TV, Kaspersky Lab recomandă următoarele măsuri:
Utilizați numai servicii legitime, cunoscute pentru producerea și distribuirea de conținut TV.
Fiți atenți la extensia fișierului descărcat. Chiar dacă veți descărca episoade de la o sursă pe care o considerați de încredere și legitimă, fișierul ar trebui să aibă o extensie .avi, .mkv sau mp4 sau alta, dar niciodată .exe.
Acordați o atenție deosebită autenticității site-urilor. Nu vizitați site-urile care permit vizionarea emisiunilor TV până când nu sunteți siguri că acestea sunt legitime și încep cu "https". Verificați dacă site-ul este autentic, examinând formatul adresei URL sau ortografia denumirii companiei, înainte de a începe descărcarea.
Nu faceți click pe link-uri suspecte, cum ar fi cele care promit vizionarea în avans a unui nou episod; verificați programul serialului și țineți cont de el.
Utilizați o soluție de securitate fiabilă pentru o protecție completă împotriva unei game largi de amenințări.