DocProcess – compania românească specializată în automatizarea și interoperabilitatea proceselor de business în cadrul și dintre companii – își extinde prezența națională deschizând un birou la Brașov, valorificând astfel o parte din recenta infuzie de capital.
DocProcess dezvoltă soluții de digitalizare în cloud pentru eficientizarea proceselor de achiziții, logistică și financiar-contabile. Soluțiile pot fi folosite de companii din retail, DYI, producție, logistică, servicii precum BPO (Business Process Outsourcing) și SSC (Shared Services Centers) dar și de companii de utilități, IT, farma, asigurări și bănci.
Deschiderea biroului de la Brașov, cel de-al treilea birou al companiei, îi va permite acesteia să ajungă mai aproape de clienții din vestul țării, dar și să dezvolte în continuare echipa sa de cercetare și dezvoltare. Biroul de la Brașov va fi în măsură să ofere clienților din regiune același portofoliu de servicii ca și sediul central, din București. Pentru Brașov, compania caută în prezent programatori Java, specialiști vânzări și presales și manager de birou.
DocProcess, urmărește crearea de valoare la nivel de ecosistem de business, anticipând un mediu de afaceri deschis, rapid și automatizat. Deschis – în sensul în care companiile pot colabora ușor, cu procese armonizate și cu sisteme informatice care comunică simplu. Rapid – în care informațiile de business sunt transmise în timp real, corect, standardizat și ușor de exploatat cu ajutorul Inteligenței Artificiale (AI). Automatizat – un mediu în care angajații nu mai pierd timpul cu sarcini manuale, repetitive, ci își dedică timpul unor sarcini strategice.
"Odată stabilit parteneriatul cu Morphosis Capital – fondul de private equity care a investit recent în afacerea noastră – the sky is the limit", a spus Liviu Apolozan, fondator și CEO al DocProcess. "Biroul de la Brașov, pe care intenționăm să-l creștem foarte repede, este primul pas dintr-un proces de expansiune care va fi și extensiv, și intensiv. Știm că vestul României are nevoie mare de automatizare, acolo fiind stabilite numeroase companii industriale și nu numai. Operăm într-o industrie în care fiecare zi contează, atât pentru noi cât și pentru clienții noștri, așa încât dezvoltarea noastră va menține cel puțin același ritm."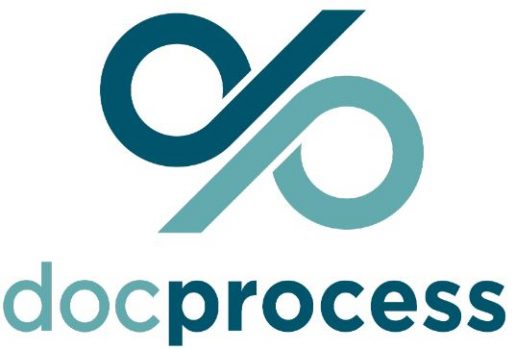 Despre DocProcess
Înființată în anul 2005 de antreprenorul român Liviu Apolozan, DocProcess susține procesul de eficientizare a companiilor prin transformare digitală. Platformele DocProcess automatizează procesele de achiziții, logistice și financiar-contabile (Purchase-to-Pay, Order-to-Cash) ajutând companiile să elimine documentele pe hârtie si munca manuală repetitivă. Peste 3.200 de clienți la nivel global și peste 25.000 de utilizatori au devenit mai productivi și mai eficienți prin utilizarea platformelor DocProcess.
În 2018, DocProcess a deschis primul birou – un centru de cercetare și dezvoltare în tehnologie – în afara României, în Franța, la Grenoble și a anunțat noi planuri de extindere. În același an, CEO-ul companiei, Liviu Apolozan, a primit premiul Technology Emerging Entrepreneur din partea companiei de consultanță Ernst & Young, DocProcess a obținut trofeul "Made In Romania" din partea Bursei de Valori București, iar în 2019 a fost numit "National Winner" în cadrul European Business Awards.