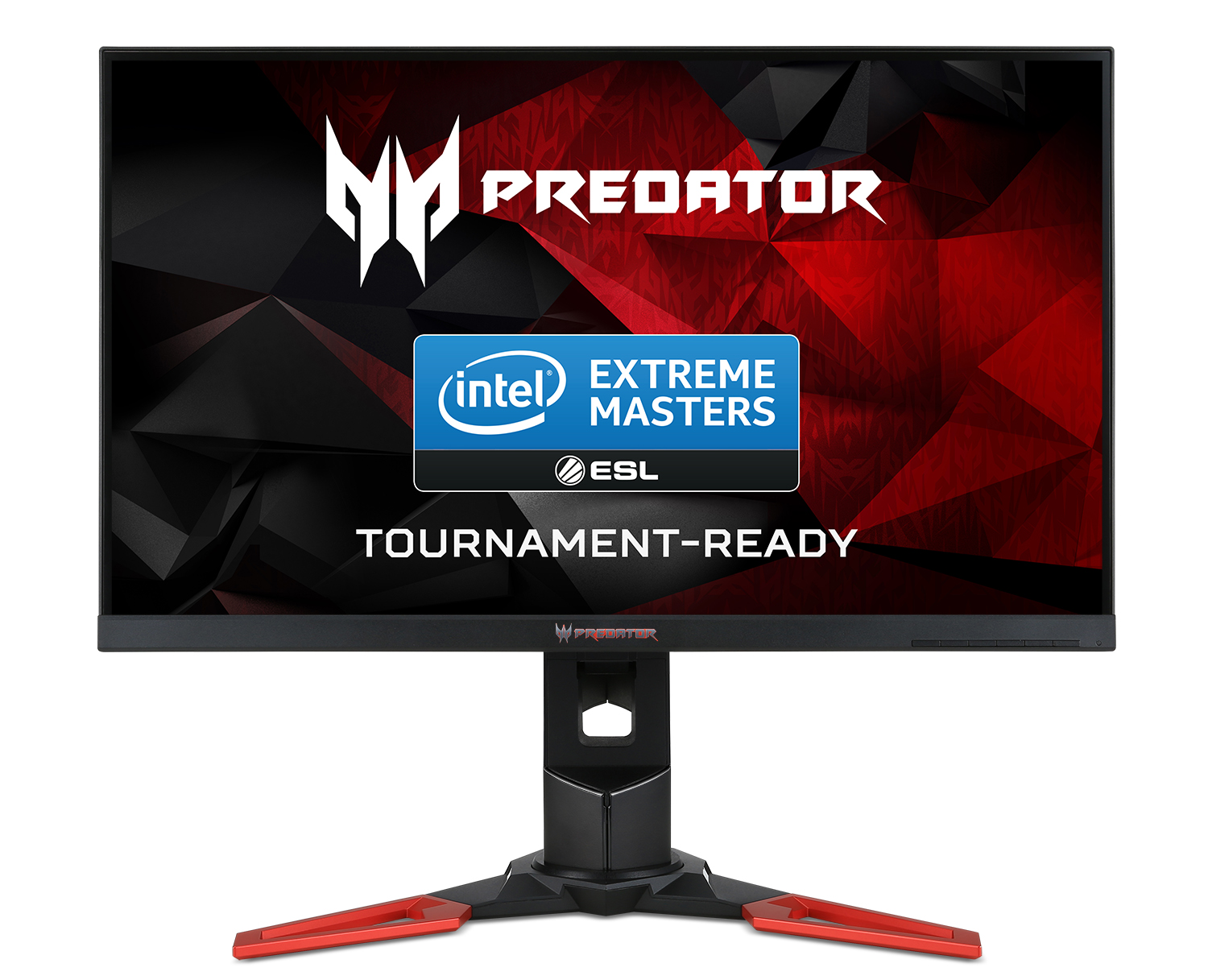 Acer a fost ales sponsor oficial al ediției 2016 a Campionatului Mondial de League of Legends, al All Star Event 2016, dar și partener oficial pentru sezonul 11 al turneului profesionist de gaming Intel Extreme Masters.
"Acer își propune să ridice standardele în arenele de gaming cât mai mult și și-a construit o reputație solidă cu linia de notebook-uri, desktopuri și monitoare Predator, prin faptul că a venit cu cele mai noi și relevante tehnologii pe piață. Monitoarele din seria XB1 le vor oferi gamerilor profesioniști o experiență reală care îi va ajuta să își demonstreze talentul și să își încânte fanii", a declarat Vincent Lin, senior director, Global Product Marketing and Planning la Acer.
Linia Predator a câștigat numeroase premii ale industriei pentru tehnologiile pe care le încorporează și care aduc avantaje comepetitive gamerilor. Predator XB241H are un ecran de 24 de inchi Full-HD (1080p) cu tehnologie NVIDIA G-Sync, un timp de răspuns de 1ms și o rată de refresh de 144Hz. Pentru gamerii și profesioniștii care preferă experiențele limită, Predator XB241H suportă overclocking până la 180Hz . Monitorul oferă unghiuri largi de viziualizare și culori clare până la 170 de grade înclinare orizontală și 160 verticală pentru a nu rata nicio țintă. Monitorul are opțiunea GameView prin care gamerii pot selecta din trei profile ce pot fi personalizate pentru a modifica rapid setările în timpul jocului. Alte setări includ opțiunea de a stabili nivelul de negru, asistență pentru țintire și opțiunea de selecta rata de refresh on-screen.
Tehnologiile Acer EyeProtect și ComfyView asigură reducerea oboselii ochilor. Monitorul are opțiune de montare pe perete, în timp ce standul poate fi ajustat până la 5,9 inchi și înclinat între -5 și 35 de grade pentru o vizionare comfortabilă. Monitorul are conectori HDMI și DisplayPort.
Campionatul Mondial de League of Legends este un turneu mondial de esports ce se derulează pe o perioadă de cinci săptămâni. Top 16 echipe din întreaga lume care au câștigat ligile regionale vin să concureze la nivel internațional. Echipe din America de Nord, Europa, China, Coreea și Taiwan și nu numai își dispută un premiu de peste 2 milioane de dolari. Campionatul a început pe 29 septembrie 2016, iar prima finală va avea loc pe 29 octombrie la Los Angeles.
După încheierea campionatului, fanii își votează favoriții care să participe în League of Legends All-Star Event. Evenimentul All-Star introduce votul din partea publicului și echipele diverse pentru a testa talentul profesioniștilor de a crea evenimente memorabile. Competiția All-Star va avea loc la Barcelona în perioada 8 – 11 decembrie 2016.
Intel Extreme Masters este organizat de Intel și ESL (Electronic Sports League) și este cel mai longeviv turneu profesionist de gaming din lume. Prima ediție a debutat în 2006, competiția fiind dedicată gamerilor profesioniști de Counter-Strike: Global Offensive (CS:GO), StarCraft II (SC2) și League of Legends (LOL).
Sezonul 11 al turneului este dotat cu premii totale de 1 milion de dolari. Startul sezonului a fost dat la Shanghai, în China, în luna iulie, unde au participat jucătorii de StarCraft II. Următoarele competiții vor avea loc la Oakland, SUA, între 19 și 20 noiembrie 2016 (LOL-CS:GO), Gyeonggi, Coreea de Sud – 16-18 decembrie 2016 (LOL-SC2), Katowice, Polonia – martie 2017 (CS:GO-LOL-SC2).