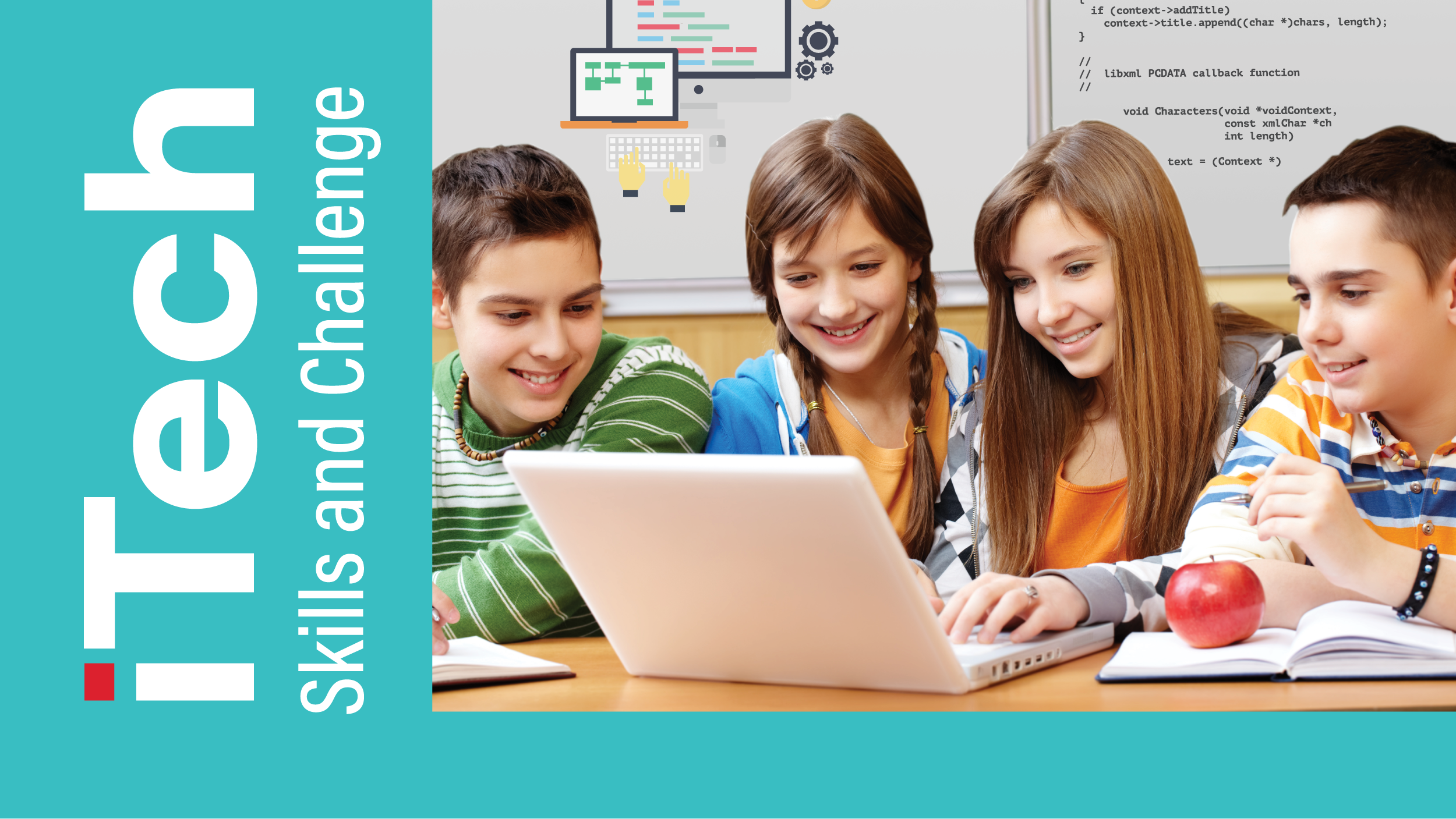 Junior Achievement România și Honeywell, companie din topul Fortune 100, activă pe segmentul de software-industrial, au lansat astăzi iTech Skills and Challenge, parte a programului educațional dezvoltat de Junior Achievement, JA STEM – Comunicăm cu Tehnologia. Creat special pentru elevii din clasele 5-8, proiectul va fi implementat, în mod gratuit, în mai multe școli şi cuprinde activități educaționale adaptate programei școlare. iTech Skills and Challenge va ajuta elevii să învețe programare și să folosească tehnologia pentru a-şi îmbunătăţi aptitudinile şi cunoştintele din domeniul tehnic.
iTech Skills and Challenge este susținut de Honeywell Hometown Solutions – programul de responsabilitate socială al companiei Honeywell. Proiectul include activități educaționale de tip "learning-by-doing" (învățare prin experimentare) și este realizat în concordanță cu programa școlară pentru disciplina Informatică și TIC (Tehnologia Informației și Comunicării), elaborată de Ministerul Educației Naționale pentru învățământul gimnazial.
Elevii participanți vor învăţa limbajul de programare Scratch și vor ajunge să creeze primele jocuri și personaje animate, punând astfel în practică abilităţile de lucru în echipă și gândirea critică. Anul acesta, iTech Skills se va implementa în peste cincisprezece școli din București, implicând mai mult de 1.400 de elevi din clasele gimnaziale.
Sub îndrumarea profesorilor și a consultanților voluntari din compania Honeywell, elevii vor avea ocazia să își dezvolte şi să își exerseze abilitățile de lucru în echipă și de comunicare printr-o abordare inovatoare a problemelor și prin identificarea unor soluții eficiente. Materialele utilizate sunt concepute într-o formă simplă și creativă, astfel încât să fie atractive și să ajute profesorii și elevii în realizarea orelor de programare. De asemenea, pe 26 aprilie, elevii înscrişi în program vor avea oportunitatea de a participa la evenimentul "Tech Challenge Day", în cadrul căruia vor lucra în echipe împreună cu voluntarii Honeywell pentru a găsi soluții inovatoare pe marginea unei teme date.
Printre școlile participante în program, anul acesta, se numără: Colegiul Naţional Gh. Lazăr, Colegiul Național Grigore Moisil, Colegiul Național I.L. Caragiale, Liceul Teoretic Dante Aligheri, Liceul Teoretic Eugen Lovinescu, Școală Gimnazială Avram Iancu, Şcoala Gimnazială Metropolitană Arc, Şcoala Gimnazială Nicolae Titulescu, Școlile Gimnaziale Nr. 59, Nr. 156, Nr. 164, Nr. 169, Nr. 197, Școală Gimnazială Orizont, Şcoala Gimnazială Petre Ispirescu, Școala Gimnazială Pia Brătianu.