În economia digitală oamenii, afacerile și "things" sunt din ce în ce mai conectate. În luna aprilie s-a desfășurat SAP SME Innovation Summit 2018, un eveniment SAP pentru ecosistemul de parteneri SAP Business One în care se prezintă noile tendințe în materie de tehnologie de business. Echipa de management a System Innovation România, primul partener SAP Business One local, a luat parte la eveniment pentru a facilita clienților săi din România adopția noilor tendințe tehnologice.
ANUL ACESTA LAITMOTIVUL TUTUROR SESIUNILOR A FOST TRANSFORMAREA DIGITALĂ.
Business-urile digitale sunt construite pe noile infrastructuri de computing – stâlpi ai mobilității, cloud, Big Data și Analytics, accelerate de Internet of Things, machine learning și inovatii precum blockchain.
Aceste tehnologii revoluționare permit companiilor să-și schimbe rapid modele de business, și să creeze noi produse și servicii. SAP a creat în Business One o platformă digitală care să susțină aceste componente și să faciliteze transformarea digitală a celor peste 60 000 de clienți, să ofere baza dezvoltării de noi produse și servicii de înaltă calitate.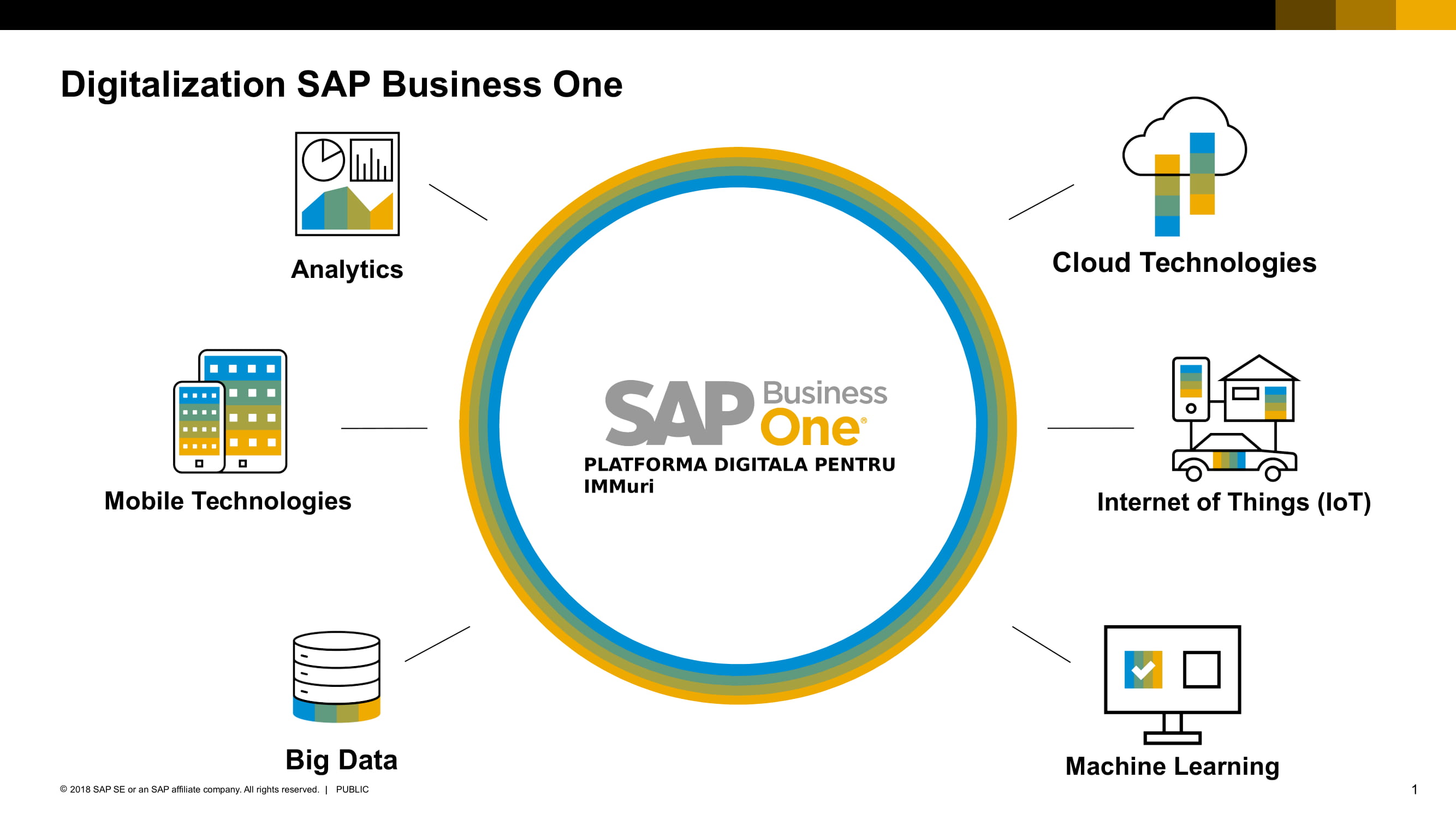 O mare majoritate a companiilor înțeleg importanța transformării digitale, însă doar 3% au finalizat proiecte de transformare digitală în interiorul proceselor de business, conform SAP Digital Transformation Executive Study. Foarte multe companii au destul de mult teren de recuperat în arii importante.
Angajamentul față de digital va aduce numeroase beneficii
Pe scurt: Doar acele companii care vor aduce idei inovatoare la masa de joc, vor câștiga în fața competitorilor lor. Informația în timp real este o cerință obligatorie pentru a putea face asta. Totuși, multe companii, nu capitalizează încă de pe urma volumului mare de date pe care îl au. Ca să transformați datele în decizii și acțiune, aveți nevoie să vă asigurați că utilizatorii au toate informațiile disponibile, pentru a înțelege ce se întâmplă în business. Ca să execute o serie de acțiuni rapid, companiile au nevoie de metolodogia corectă pentru fundația digitală.
SAP Business One powered by SAP HANA
În 2014, SAP Business One a devenit prima platforma ERP pentru firmele mici și mijlocii disponibilă pe platforma de in-memory computing SAP HANA. Cu SAP Business One powered by SAP HANA companiile își pot analiza volume masive de date structurate sau nestructurate în secunde, în loc de zile. Și pot folosi analize pentru găsi perspective noi asupra afacerilor pe care le conduc.
Analytics
Soluțiile de analiză incluse în aplicația SAP Business One, care înglobează tehnologia machine learning, vă pot ajuta să găsiți rezultate rapide și de o mare acuratețe, și să implementați procese noi și aplicații pe baza acelor informații.

Machine Learning și Inteligența Artificială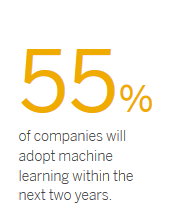 Pentru SAP inteligența artificială nu este doar un cuvânt de marketing, și există deja o serie de aplicații practice standard sau 3rd party, adaptate pentru SAP Business One powered by SAP HANA:
Recomandări de vânzare pe baza istoricului clienților și a clienților similari
Forecast Inteligent: algoritmi de previzionare pentru a analiza nivelul inventarului și a optimiza stocurile
Recunoaștere facială folosită în zona de retail pentru a informa companiile despre detaliile demografice și de comportament ale clienților lor, în timp real, pentru a le putea oferi cele mai bune pachete de produse
O fermă din China folosește inteligența articială pentru a verifica starea de sănătate a găinilor, prin intermediul unei aplicații care folosește mostre auditive și machine learning, aplicația reușește să aibă o acuratețe de 92% în detectarea păsărilor bolnave
Chatbots
Internet of Things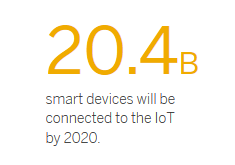 Internet of Things este o rețea de obiecte fizice – mașini, vehicule, electrocasnice care folosesc senzori și API ca să se conecteze și să schimbe informații între ele.
Unul dintre pricipalele beneficii ale IoT este performanța pe care o oferă. Multe companii le folosesc pentru a automatiza procese de fabricație, a monitoriza diverse activități, pentru a optimiza fluxul de aprovizionare și a controla operațiunile.
Există o serie de aplicații 3rd party, bazate pe SAP Business One powered by SAP HANA, Twitter App, integrare cu Alexa, integrare cu dispozitivele Beacon.
SAP Business One powered by SAP HANA este ca un hub digital într-o economie digitală. Este o platformă de transformare digitală care integrează aplicații și dispozitive, senzori IoT și echipamente, aplicații mobile, comerț electornic și social media, chatbots și asistenți digitali precum Alexa sau Google Home.
Prezentă pe piața locală încă din anul din 2008, System Innovation România este primul partener Value Added Reseller pentru SAP Business One din România,  oferind servicii complete de consultanță și implementare pentru soluția ERP, atât pentru companiile medii și mici de pe teritoriul României, cât și la nivel internațional. Cu o experiență vastă, atât în ceea ce privește bazele de date SQL, cât și SAP HANA, în ultimii ani compania a dezvoltat și gestionat localizarea soluției ERP, SAP Business One, pentru România, Bulgaria și Serbia.