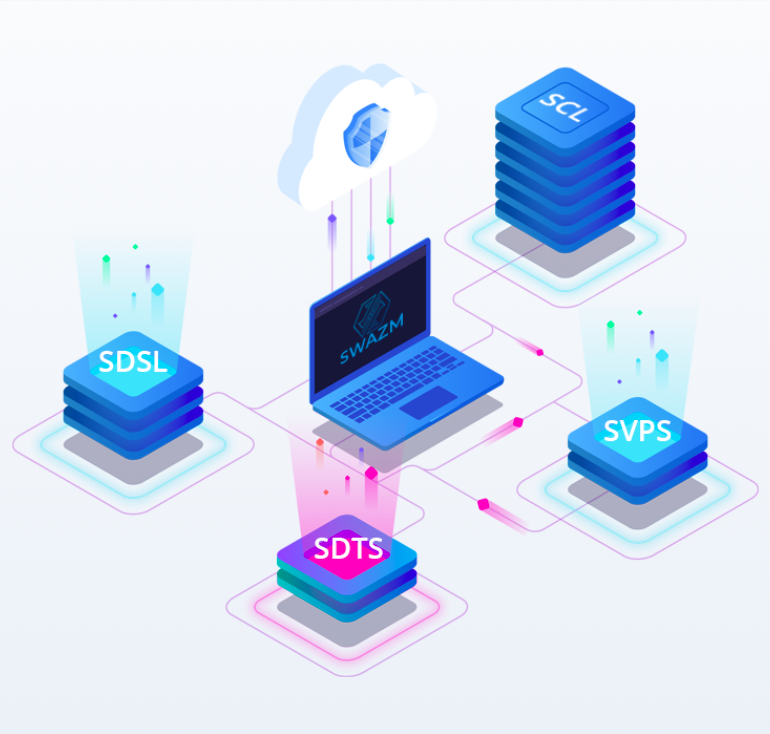 Startup-ul românesc SWAZM a lansat cea mai rapidă și scalabilă infrastructură descentralizată de pe piață, ce suportă până la milioane de operațiuni pe secundă.
SWAZM a construit un sistem puternic de procesare și stocare, bazat pe tehnologia blockchain. Astfel, echipa de programatori români a reușit să depășească problemele de scalabilitate ale rețelei Ethereum, pe care se bazează în prezent peste 85% din aplicațiile descentralizate de pe piață, deoarece consensul rețelei SWAZM nu se bazează pe POW  (Proof of work) precum Ethereum, ci pe o serie de algoritmi care verifică consistența operațiunilor și integritatea rețelei.
SWAZM folosește o suită de algoritmi de consens, care acționează în paralel: Proof of Storage (face dovada existenței datelor), Proof of Retrievability (face dovada integrității datelor) și Proof of Compute (face dovada realizării operațiunilor). Aceste elemente formează stratul de bază al rețelei. Peste această structură există o structură de tip Proof of near verifiable computing, prin care o arhitectură de noduri coordonează drepturile de citire și scriere în rețea, pe baza unui oracol care le conferă temporar poziția aceasta, punând la bătaie reputația și stake-ul acelor noduri în rețea.
"Istoric, POW, consensul folosit de Ethereum, a fost utilizat pentru a putea oferi încredere între membrii unei rețele de necunoscuți. Această soluție nu este însă scalabilă. Conduce la risipă de energie electrică și putere de calcul. De exemplu, la finalul anului 2018, minarea de Bitcoin era responsabilă de 0,5% din consumul global de energie. Când am creat SWAZM, am dorit să oferim o soluție la cheie pentru scalarea oricărui proiect descentralizat", a explicat Vali Mălinoiu, fondatorul și CEO-ul SWAZM.
Planurile de viitor ale echipei SWAZM împlică dezvoltarea unui cadru de tip IaaS (Infrastructure as a service) pe care dezvoltatorii de aplicații distribuite să poată lansa orice proiect, indiferent de limbajul de programare folosit, oferind un potențial de scalare, flexibilitate și compatibilitate cross-chain nemaiîntâlnit, în timp utilizatorii casnici vor avea la dispoziție posibilitatea de a de a monetiza timpii morți de pe propriul laptop.