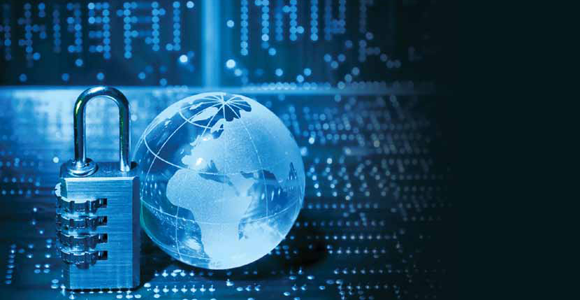 Trăim într-o lume în care dependența de informație a devenit acută, o lume în care fără infrastructura adecvată nu putem desfășura nici o activitate, fără protecția și cunoștințele necesare suntem vulnerabili și manevrabili.
Din dorința de a ne susține clienții în fața acestor provocări, s-a născut YellowHat, un brand sub care peste 75 de specialiști proprii sau din firme independente din întrega lume colaborează pentru a susține companiile să lupte împotriva cybercrime, să își protejeze informațiile și să reducă riscurile de securitate IT.
YellowHat își susține clienții cu servicii în următoarele domenii – audit, teste de penetrare, consultanță, management de proiect și training profesional.
Misiunea YellowHat este de a reprezenta un standard de excelență și profesionalism, iar aceasta se realizează prin respectul de care beneficiem din partea întregii comunități de afaceri și prin faptul că suntem:
• Principala alegere a celor mai talentați profesioniști din piață – atrași de experiența, cultura și diversitatea promovate în cadrul organizației noastre;
• Principala alegere a celor mai căutați clienți – pe care îi atragem prin calitatea și profesionalismul serviciilor furnizate pe fiecare segment de piață, proiectele de succes și recomandările beneficiarilor de până acum.
YellowHat oferă clienților săi valoare adăugată prin intermediul unei rețele de experți recunoscuți global pentru profesionalismul lor.
Echipa are în componență un grup de experți pe diferite domenii de activitate, cu competențe atestate de organisme de certificare internațională (Mile2, TUV Cert, IRC A, PMP, ISACA, (ISC), EC-Council, Offensive Security, GIAC, CompTIA etc.) sau de producători de talie internațională de software și hardware (Microsoft, CISCO , Watchguard, Red Hat Software, Novell/NetIQ/SUSE, Symantec,
McAfee, TrendMicro, CheckPoint, CITRIX, WebSense, Rapid7, Guidance Software etc.).
YellowHat este recunoscută pe piață pentru calitatea și eficiența serviciilor, integritate, abordare fermă și independență.
La YellowHat acordăm o importanță deosebită transferului de know-how către client la nivelul fiecărui proiect în parte începând cu partea de awareness și terminând cu anumite cunoștințe specifice de securitate IT pe care le punem la dispoziția acestora prin parteneriate cu firme internaționale cu vechime și prestigiu în acest domeniu.
Un asemenea exemplu ar fi parteneriatul cu Mile2, o companie ale cărei cursuri de Securitate IT sunt incluse în FBI Cyber Certifications Chart, dețin acreditare NSA (National Security Agency) și exemplele pot continua (detalii la www.mile2.com).
Din vastul domeniu acoperit de certificările Mile2 aduse în România în exclusivitate de YellowHat, mă ocup de cursurile de CDRE™ (Certified Disaster Recovery Engineer). Am ales acest curs pentru a putea valorifica și cunoștințele dobândite anterior pe ISO 22301 (Business Continuity Management Systems) în calitate de auditor și trainer pentru prestigiosul organism de certificare TUV Austria Romania, ISO 31000 (Risk Management), ISO 27005 (Information Security Risk Management) etc. pe parcursul celor peste 7 ani de colaborare.
Timp de 4 zile, cursanții parcurg 11 module prim intermediul cărora începând cu faza de Business Impact Analysis, continuând cu Risk Analysis, Design & Development Phase (BCP Strategies), IT Recovery Strategies, Implementation Phase, Testing and Exercise, Maintenance and Updating, Execution Phase, Cyber Attacks, Pandemics, trec prin toate fazele necesare stabilirii/proiectării, implementării, menținerii și îmbunătățirii continue a unui BCP. Toate aceste zile conțin exerciții practice ce trebuiesc făcute de cursanți individual sau în echipe sub îndrumarea trainerului.
Pentru a dovedi nivelul de cunoștințe dobândit pe parcursul trainingului, cursantul trebuie să dea un examen ce constă în 100 întrebări tip grilă. Examenul durează 2 ore și cursantul află pe loc rezultatul examinării.
Dobândirea unei asemenea certificări duce la creșterea recunoașterii competențelor profesionale, la creșterea numărului de oportunități de angajare și implicit o creștere salarială.

YellowHat este un brand Romsym Data, pentru mai multe informații accesați www.yellowhat.ro.