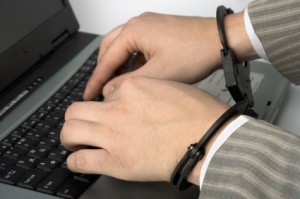 Centrul Național de Răspuns la Incidente de Securitate Cibernetică (CERT-RO) in colaborare cu Q-East Software au organizat evenimentul  "Cybersecurity – Ensure protection against the inherent vulnerabilities of cyberspace", pe tema celor mai recente tehnologii de lucru în domeniul Cybersecurity. Principalul obiectiv al întâlnirii a fost de a trece în revistă o paletă complexă de instrumente dedicate protecției infrastructurilor IT,  oferind participantilor  acces la informații relevante și studii de caz.  
Având în vedere implicațiile strategice și economice, a devenit o prioritate pentru sfera guvernamentală si privată să investeasca în tehnologii de cybersecurity "state-of-the-art", pentru a detecta, preveni, analiza și rezolva incidentele de securitate cibernetică. Astfel, un număr important dintre participanții la această acțiune face parte din Echipa Cyber Crime a Romaniei, formată din experți din instituții precum Ministerul Justiţiei, Ministerului Public, Ministerului Afacerilor Interne, Ministerul Apărării Naţionale, Administraţia Prezidenţială, SRI, SIE, STS, SPP sau Secretariatul General al Guvernului, direct interesate de combaterea criminalității informatice.
Pe langă cele mai recente tehnologii folosite la nivel mondial în prevenirea și combaterera atacurilor cibernetice, Q-East Software a prezentat în premieră o soluție românească, construită în laboratorul de cercetare propriu, menită să ofere o modalitate de investigație rapidă și eficientă, pentru securitatea IT. Este vorba despre Smart Investigator un produs inovator conceput pentru orice companie care are implementată o soluție SIEM (Security Incident and Event Management) permițând monitorizarea și investigarea incidentelor IT, cu un timp de căutare redus la minimum și rezultate sintetizate grafic pentru optimizarea proceselor de luare a deciziilor.
Soluția software Smart Investigator, produs 100% românesc, folosește algoritmi de ultimă generație pentru detecție anomalii și are o foarte bună scalabilitate pe orizontală, fiind dezvoltată pe baza tehnologiei NO-SQL.
"Mediul privat detine tehnologiile cele mai avansate de combatere a incidentelor de securitate cibernetica iar angajatii institutiilor publice au nevoie, si pot beneficia prin intermediul acestui tip de activitati, de expertiza mediului privat in operarea acestor tehnologii.
CERT-RO isi asuma rolul de punte de legatura intre mediul public si cel privat cu scopul de a imbunatati climatul de Securitate cibernetica din Romania", a declarat Augustin Jianu, Directorul general CERT-RO.