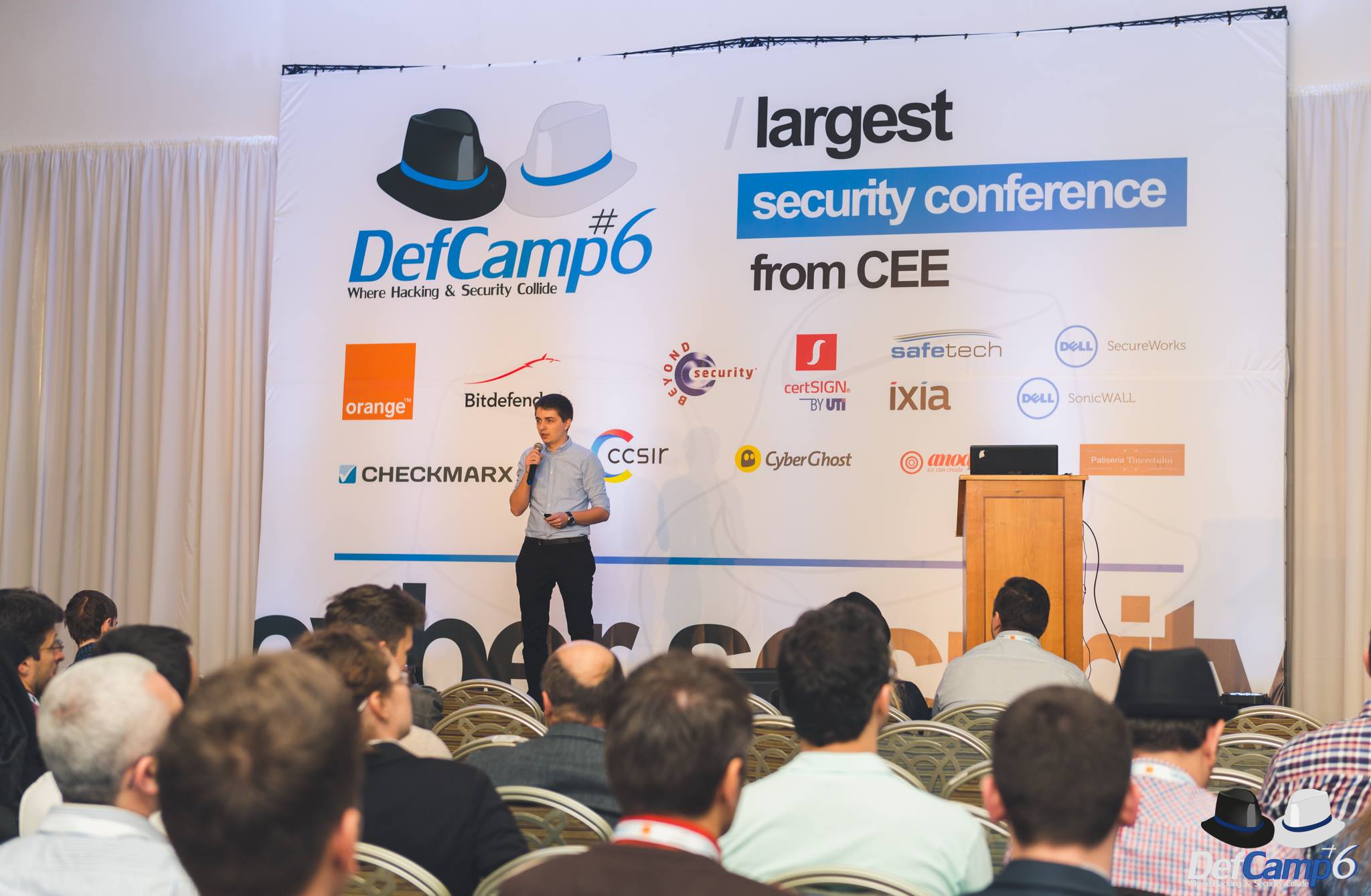 DefCamp aduce sub același acoperiș antreprenori, specialiști în securitate cibernetică, dezvoltatori, dar și oameni care vor să joace rolul de hacker, testându-și cunoștințele pe echipamentele puse la dispoziție de organizatori.
Pentru noua ediție, DefCamp 2016 a invitat o suită de experți din numeroase țări ale lumii, printre care Spania, Emiratele Arabe Unite, Statele Unite ale Americii și, desigur, Romania.
Anul acesta, conferința se va desfășura în București între 10 și 11 noiembrie și sunt așteptați aproximativ 1.000 de experți, studenți și specialiști în dezvoltarea produselor de securitate cibernetică, dar și pasionați care vor să își testeze cunoștințele în cel puțin unul dintre concursurile pregătite.
Hacking Village, D-CTF, IoT Village, Hack the Bank sau Target John sunt doar câteva dintre cele care s-au bucurat de un succes foarte mare la ediția din 2015.
Competițiile de acest fel sunt esențiale, deoarece orice discuție despre securitate cibernetică trebuie să aibă în vedere două direcții principale: soluția și identificarea problemei. Pentru aceasta din urmă, se bat atât companiile specializate în software de protecție, cât și hackerii, deși nu au același scop. Astfel, la conferința DefCamp se va desfășura finala DefCamp Capture the Flag (D-CTF), cea mai importantă competiție de white hacking din Europa Centrală și de Est. La ediția precedentă, încă din etapa de calificare au participat aproape 1.200 de echipe din peste 80 de țări, iar câștigătorii au fost recompensați cu premii în bani, gadgeturi sau hardware Pe de altă parte, DefCamp #6 a venit, în premieră, cu o competiție dedicată strict gadgeturilor conectate la internet, fie că vorbim despre frigidere, fie că sunt brățări de fitness. Succesul pe care l-a avut întrecerea în urmă cu un an i-a motivat pe organizatori să o reia și pentru acest an.