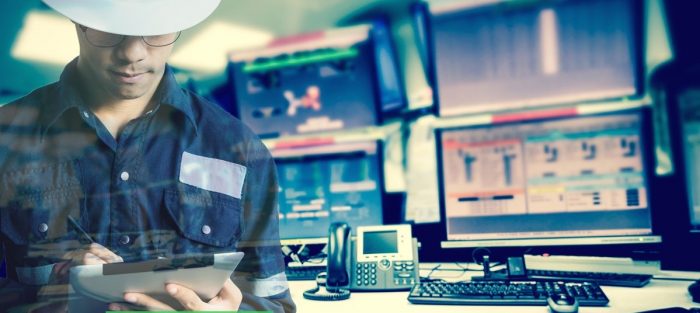 Schneider Electric a lansat EcoStruxure™ IT Advisor ™. Folosind puterea cloud-ului, EcoStruxure IT Advisor oferă o modalitate simplificată de a implementa  un management al centrelor de date accesibil  de oriunde și oricând.
Disponibil oriunde în lume
Ilustrând următoarea etapă a extinderii platformei IT EcoStruxure, IT Advisor se concentrează pe eficientizarea managementului și a operațiunilor centrelor de date. Acest instrument de planificare și modelare bazat pe  tehnologia cloud le permite operatorilor de mari centre de date și facilități de colocare să-și reducă cheltuielile operaționale și să maximizeze timpul de funcționare prin optimizarea capacității, analizarea impactului de business și automatizarea fluxurilor de lucru.
"Arhitecturile hibride determină industria să regândească modul în care este gestionată și operată infrastructura centrelor de date", declară Kim Povlsen, Vice President and General Manager, Digital Services and Software, Schneider Electric. "EcoStruxure IT Advisor răspunde acestei nevoi, oferind clienților un software puternic de planificare și modelare a centrelor de date în cloud sau la sediul clientului, accesibil de oriunde și livrat cu un model flexibil de abonament".
Principalele caracteristici și avantaje ale EcoStruxure IT Advisor:
Gestionarea activelor pentru inventarierea exactă: datele sunt afișate pentru acces instantaneu la detaliile exacte ale dispozitivului și la caracteristicele activelor
Planificarea riscului pentru gestionarea proactivă a incidentelor: Raportul Analiza Impactului arată modul în care incidentele pot avea impact asupra dispozitivelor și a infrastructurii.
Managementul schimbărilor pentru toate mutările, adăugările și modificările asupra activelor: Automatizarea fluxului de lucru asigură reducerea erorilor umane și implementarea celor mai bune practici.
Pentru furnizorii de servicii de colocare, EcoStruxure IT Advisor oferă o vedere la nivelul podelei – incluzând delimitarea zonelor, rack-uri și dotări IT, împreună cu rapoarte detaliate de utilizare a podelei și a rafturilor.
EcoStruxure IT Advisor este disponibil la nivel global și extinde platforma IT EcoStruxure, care include EcoStruxure IT Expert, un software securizat, de monitorizare de oriunde și oricând, cu vizibilitate asupra tuturor activelor de infrastructură fizică cu activare IoT și EcoStruxure Asset Advisor, Aceasta oferă monitorizarea 24×7 de către biroul global de servicii Schneider Electric sau prin rețeaua noastră de parteneri.
Pentru mai multe informații despre EcoStruxure IT Advisor, vizitați următorul site.