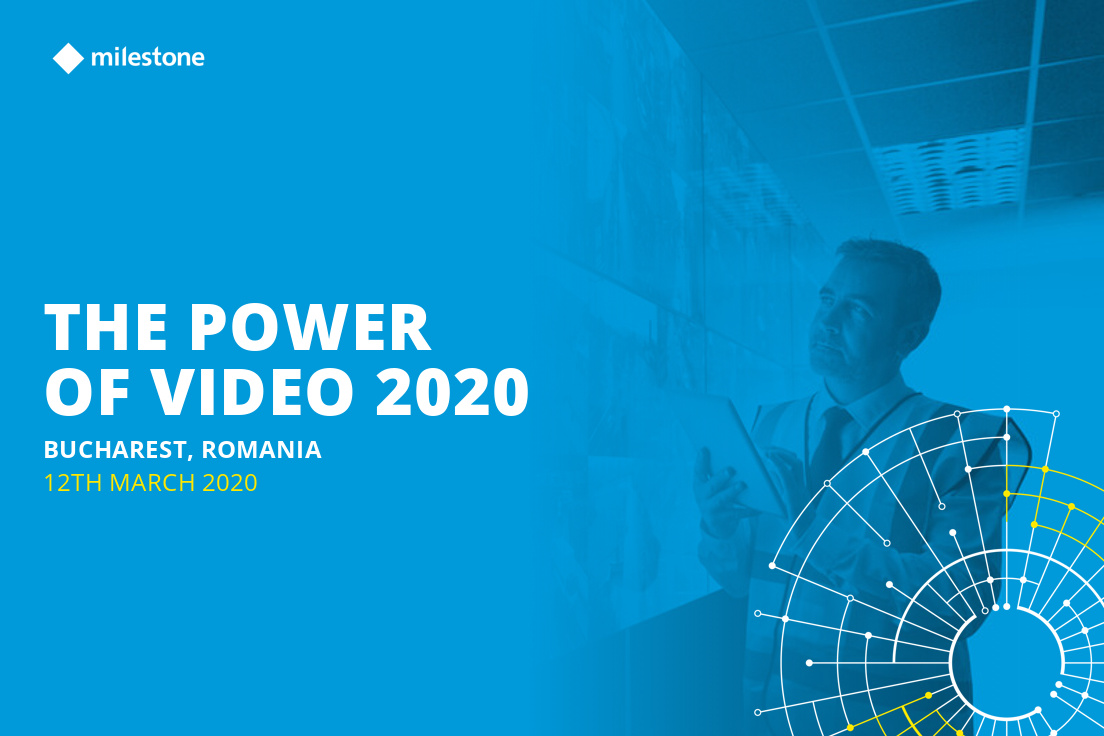 Tehnologia și abilitatea de a inova nu au fost niciodată mai importante decât acum, când companiile caută noi modalități de a-și îmbunătăți vânzările, eficiența operațională și experiența clienților. Evoluția tehnologică înregistrată în domenii precum IoT și AI oferă noi oportunități, extinzând în acest fel conceptul de supraveghere video dincolo de soluțiile de securitate tradiționale către noi domenii, cu valoare adăugată.
Retailerii din întreaga lume se confruntă cu o serie de provocări, printre care reducerea pierderilor, garantarea siguranței angajaților și furnizarea unei experiențe pozitive vizitatorilor. Industria transporturilor se confruntă la rândul său cu un număr tot mai mare de pasageri, plângeri costisitoare și un nivel de îngrijorare în creștere în ceea ce privește siguranța personalului și a pasagerilor. Volumul de conținut video digital utilizat pentru protejarea oamenilor și a bunurilor este în continuă creștere, iar acestuia i se adaugă o cantitate impresionantă de date colectate de diverse soluții de detecție și sisteme de alarmă. De aceea, o problemă tot mai acută este identificarea unor modalități de gestionare a acestor informații într-un mod inteligent și sigur, care să permită luarea unor decizii proactive în mediul de afaceri.
Pentru a veni în întâmpinarea provocărilor întâlnite în domeniul transporturilor, retail și în administrarea orașelor, Milestone Systems va organiza pe parcursul acestui an RoadShow-ul "The Power of Video", dedicat mediului de afaceri. Debutul pentru 2020 va fi marcat în România, la București, pe data de 12 martie, la @Point Hub, ocazie cu care vor fi prezentate modalitățile prin care organizațiile pot deveni mai eficiente în activitatea lor, folosindu-se în acest scop de cele mai recente inovații din domeniul supravegherii video. Seria de evenimente va continua în Polonia, pe 24 martie, Ungaria, pe 2 iunie, Ucraina, pe 16 iunie și Rusia, în luna octombrie, trecând apoi prin cele mai importante orașe din întreaga lume.
"The Power of Video" va reuni clienți noi și existenți, dornici de a-și simplifica sarcinile uzuale și de îmbunătăți eficiența întregii activități sau de a-i spori profitabilitatea. Invitată este întreaga comunitate Milestone din România, precum și partenerii de dezvoltare pentru platforma Milestone de Video Management.
Malou Toft, VP la Milestone Systems EMEA, a spus: "Conținutul video a făcut posibile lucruri la care cu câțiva ani în urmă puteam doar visa. Prin utilizarea soluțiilor de supraveghere video actuale, putem optimiza traficul în marile orașe, putem preveni activitățile criminale înainte ca acestea să aibă loc și putem chiar proteja speciile protejate, chiar și atunci când acestea se află în cele mai izolate locuri de pe planetă. Folosită în mod responsabil și pentru binele oamenilor, tehnologia are puterea de a îmbunătăți bună-starea și calitatea vieții. Campania "Power of Video" organizată de Milestone Systems este dedicată nenumăratelor posibilități oferite de soluțiile de supraveghere video, ocazie cu care suntem nerăbdători să întâlnim atât clienți, cât și parteneri".
În cadrul evenimentului Power of Video din România, de la București, 12 martie, Milestone Systems colaborează cu Dell și Allied Telesis. Furnizori de tehnologie de top precum: Axis Communications, NetEye, FF Group, BriefCam, VSS, WiseNet, Bosch, Metrici, IPWay and UltraVision Consult, vor prezenta soluții dezvoltate special pentru anumite scenarii de utilizare, vor susține prezentări și vor purta discuții pe tema conținutului video.
Pentru a participa la evenimentul Power of Video de la București, este necesară înregistrarea online, accesând pagina dedicată.