Fujitsu şi SAP, doi giganţi din universul tehnologic, sunt parteneri de mai bine de patruzeci de ani. Actuala pandemie a făcut clar faptul că transformarea digitală este esenţială pentru succes şi rezistenţă.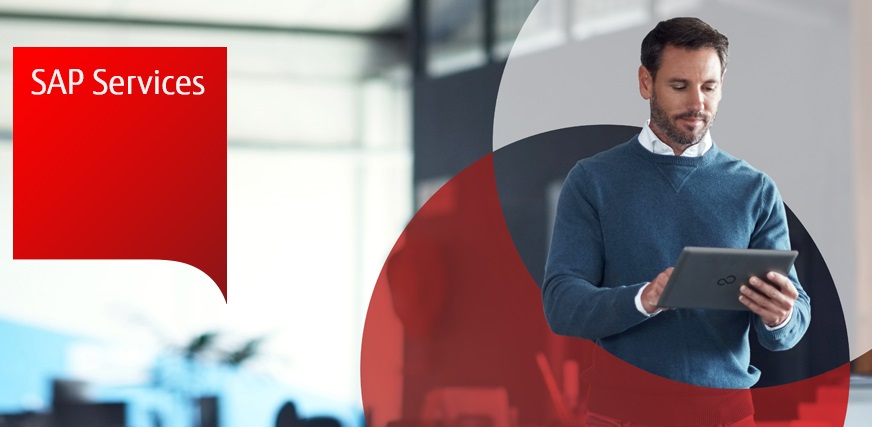 Acum, mai mult ca oricând, concentrarea pe continuitatea afacerii este vitală. Cu o viziune de a crea împreună cu parteneri de calibru, aşa cum este SAP, instrumentele necesare unei transformări digitale reuşite pentru orice tip de firmă, Fujitsu aduce pe piaţă soluţii de mai bine de patruzeci de ani.
"Aş vrea să dau un exemplu concret privind modul în care Fujitsu şi SAP colaborează pentru a ajuta organizaţiile să devină agile, rezistente şi inovatoare", a declarat Shunsuke Onishi – Head of Global Services Business Group and Head of Private Enterprise Solution Business Group Fujitsu, în cadrul ediţiei recent încheiate a Forumului anual Fujitsu. "Împreună, suntem primul grup care implementează soluţia Hana de la SAP pentru producţie, engineering şi operaţii la Kawasaki Heavy Industries, unul din cei mai mari producători japonezi de aeronave. KHI dorea să implementeze o soluţie de trasabilitate performantă pentru a fi mai competitivă pe piaţa globală. Prin soluţia Hana, KHI va dispune de o soluţie de gestionare date de la locurile de producţie în timp real şi de digitalizare a fluxurilor de lucru."
Un alt exemplu relevant vine din zona de retail. Pentru a preveni apariţia de incidente în special la punctele de vânzare, incidente care pot deveni o problemă atunci când vorbim de lanţuri mari de retail cu mii de puncte de vânzare, Fujitsu a dezvoltat o aplicaţie de cross-prevention, Fujitsu IP, pe baza soluţiei de customer repository dezvoltată de SAP. Această aplicaţie utilizează analytics pentru a analiza, detecta şi preveni fraude la punctele de vânzare, astfel minimizând pierderile de venituri din aceste locuri.
"Pentru mine, unul din cuvintele cheie în actualul context economic este flexibilitatea", a adăugat Karl Fahrbach – Chief Partner Officer, SAP. "Tehnologia a jucat de-a lungul timpului un rol esenţial în crearea unor noi categorii economice în lume. În plus, şi în cadrul social milioane şi milioane de oameni şi-au îmbunătăţit vieţile datorită tehnologiei. Cred că tehnologia va juca un rol cheie în ieşirea din pandemie."
"Cred că punerea împreună de resurse de la o companie de tehnologie precum Fujitsu şi una de soluţii pentru afaceri precum SAP generează premizele pentru ceea ce numim companii inteligente de succes. Pentru mine parteneriatul se referă întotdeauna la colaborare, iar colaborarea dintre firmele noastre durează de patruzeci de ani. Provocarea pentru viitor va consta în modul în care ecosistemul format de SAP, Fujitsu şi clienţi va învăţa din lecţiile pandemiei şi se va adapta pentru a continua să genereze propuneri de valoare pentru clienţii finali. Iar în acest context, digitalizarea va însemna elementul principal de susţinere. Din fericire, atât SAP cât şi Fujitsu sunt companii dedicate oferirii de soluţii care să facă mai rapidă transformarea digitală."