Compania Konica Minolta este onorată să anunțe primirea celor 12 noi premii Buyers Lab (BLI) de la Keypoint Intelligence, principalul evaluator independent mondial de hardware, software și servicii pentru imagistica documentelor. Distincțiile acordate sunt o recunoaștere a capacităților dispozitivelor periferice multifuncționale (MFP) ale Konica Minolta.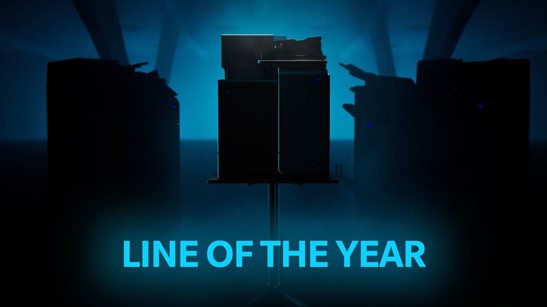 Toate echipamentele premiate provin din noua serie a Konica Minolta – bizhub i, subliniind relansarea cu succes a gamei MFP. În plus față de cele 10 distincții BLI 2021 Pick Awards, Konica Minolta a mai obținut premiile "BLI 2021 – A3 Line of the year" și "BLI 2021-2023 Most Colour Consistent A3 Brand Award".
Organizațiile de astăzi solicită calitate, fiabilitate și un nivel facil și îndelungat de utilizare în ceea ce privește infrastructura pentru printare. Aceste criterii sunt îndeplinite cu succes de către bizhub i-Series și tot acestea au fost și cele care au impresionat specialiștii Keypoint Intelligence în cadrul testelor efectuate.
Douăsprezece MFP-uri bizhub A3 Konica Minolta au primit calificativul general Extrem de recomandat pentru performanțe remarcabile la testele de laborator Keypoint Intelligence. Zece dintre aceste modele au fost onorate cu Pick Award, pe segmentele din care fac parte: bizhub C250i, C300i, C450i, C550i, C650i, 300i, 360i, 450i, 550i și 750i. Aceste premii au generat noua distincție "BLI 2021-A3 Line of The Year " pentru întreaga gamă de sisteme bizhub i-Series de la Konica Minolta.


Florian Loske, Manager Office Product Management, Konica Minolta Business Solutions Europe: "Suntem onorați să primim aceste premii renumite pentru dispozitivele noastre MFP A3. Acestea vin într-un moment decisiv pentru evoluția portofoliului nostru de multifuncționale, deoarece aceste dispozitive provin din cea mai nouă generație de echipamente – bizhub i-Series. Cu multifuncționale inteligente, precum cele din seria bizhub i, continuăm să ne consolidăm poziția de partener de încredere pentru clienții noștri, în ceea ce privește printarea inteligentă de birou. Pentru fiecare dispozitiv pe care îl dezvoltăm și administrarea pe care o creăm, punem întotdeauna pe primul loc cerințele și obiceiurile clienților noștri."
Această filozofie care stă la baza designului de produs generează gradul îndelungat de utilizare a dispozitivelor și oferă ușurință în utilizarea end-to-end. De exemplu: panourile mari de control oferă acces ușor la toate setările de bază și navigare tactilă pentru o experiență de utilizator plăcută și eficientă. Panoul poate fi complet personalizat cu toate instrumentele și aplicațiile de care are nevoie, în mod frecvent, un anumit utilizator. În plus, MarketPlace, platformă preinstalată pe toate dispozitivele, oferă acces la o gamă largă de oferte cloud.
Distincția "BLI 2021-2023 Most Colour Consistent A3 Brand Award" arată, în continuare, că MFP-urile Konica Minolta sunt capabile să ofere printuri de înaltă calitate, în mod repetat. Pentru acest premiu, BLI a analizat consistența culorilor timp de peste 20 de ani, iar ultimii cinci ani de rezultate au fost incluși în această evaluare. În cadrul testelor, tehnicienii Keypoint Intelligence printează diagrame color IT8 în puncte de test specifice de-a lungul testului de fiabilitate al unui dispozitiv, care sunt apoi măsurate utilizând software-ul Xrite i1Profiler, împreună cu combinația de spectrofotometru i1Pro2 / și masa iO.
"Acest premiu este o recunoaștere a dedicării și efortului continuu pe care echipele noastre le depun în dezvoltarea dispozitivelor. Acest premiu ne motivează cu adevărat să îmbunătățim și mai mult produsele pentru clienții noștri", a mai adăugat Florian Loske.
Prezentare generală a premiilor:
-#1 BLI 2021 A3 Line of the Year
-#2 bizhub C250i: Outstanding 25-ppm A3 Color MFP
-#3 bizhub C300i: Outstanding 30-ppm A3 Color MFP
-#4 bizhub C450i: Outstanding 45-ppm A3 Color MFP
-#5 bizhub C550i: Outstanding 55-ppm A3 Color MFP
-#6 bizhub C650i: Outstanding 65-ppm A3 Color MFP
-#7 bizhub 300i: Outstanding 30-ppm A3 MFP
-#8 bizhub 360i: Outstanding 36-ppm A3 MFP
-#9 bizhub 450i: Outstanding 45-ppm A3 MFP
-#10 bizhub 550i: Outstanding 55-ppm A3 MFP
-#11 bizhub 750i: Outstanding 75-ppm A3 MFP
-#12 BLI 2021-2023 Most Color Consistent A3 Brand