Kaspersky Innovation Hub (iHub) anunță al cincilea program de inovare pentru start-up-uri de tehnologie și companii mature care dezvoltă proiecte pentru consumatori în domeniile fintech, gaming și arhitectura viitoarelor case. Participanții la acest program pot obține o evaluare de specialitate a ideilor lor de afaceri, acces la clienții și canalele de vânzări Kaspersky și pot crea un parteneriat pe termen lung cu compania globală de securitate cibernetică și confidențialitate digitală. Cererile de înscriere vor fi acceptate pe tot parcursul anului 2021, toate detaliile programului sunt disponibile pe kas.pr/futuresolutions.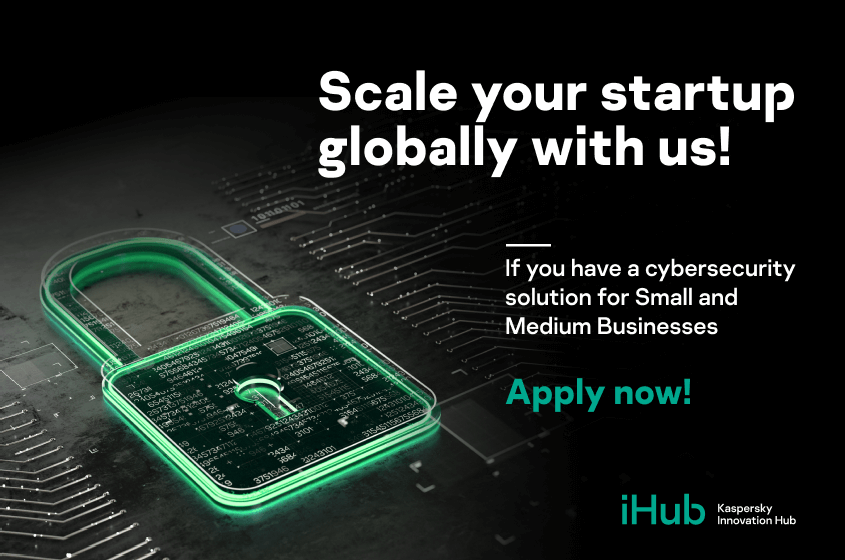 Kaspersky promovează cooperarea cu echipe promițătoare de specialiști prin organizarea de programe deschise în căutarea de noi oportunități de afaceri comune în cadrul iHub și al programului Open Innovation Program. Cel mai recent apel pentru depuneri de proiecte este construit în jurul soluțiilor B2C pentru a atinge obiectivul Kaspersky de a combina cea mai bună protecție în domeniul securității cibernetice cu noi soluții pentru consumatori printr-o experiență de utilizare distinctă.
"Pe fondul digitalizării vieții noastre de zi cu zi, tot mai mulți oameni aleg confortul tehnologiei pentru gestionarea finanțelor, a divertismentului și a sarcinilor casnice. Prin acest nou program care nu presupune costuri sau investiții de capital, Kaspersky își propune să se asocieze cu creatorii de tehnologii în expansiune rapidă, astfel încât posibilitățile pe care le aduc, să devină oportunități pentru fiecare dintre noi. În cadrul inițiativei, participanții vor avea șansa să își evalueze proiectele, să inițieze proceduri de Proof of Concept (PoC), să testeze cererea pentru produsele și serviciile lor pe clienții reali ai Kaspersky, să organizeze zile de demonstrații pentru potențiali investitori și chiar să își dezvolte afacerea împreună cu Kaspersky", spune Andrey Nikonov, Head of Startup Engagement la Kaspersky.
iHub este un element vital al strategiei de creștere a Kaspersky și a fost creat pentru a atrage inovații pentru a sprijini activitatea de bază a companiei și pentru a-i extinde portofoliul de produse. De asemenea, programul ajută proiectele independente să ajungă la un anumit public, precum și să acceseze rețelele de parteneri Kaspersky. În cadrul Open Innovation Program conceput de iHub, lansat în 2019, au avut loc patru runde de programe start-up. În total, activitățile iHub au atras peste 1500 de candidați din întreaga lume, 57 de proiecte devenind finalistele zilei de demo – procesul PoC a fost lansat pentru 18 dintre acestea.