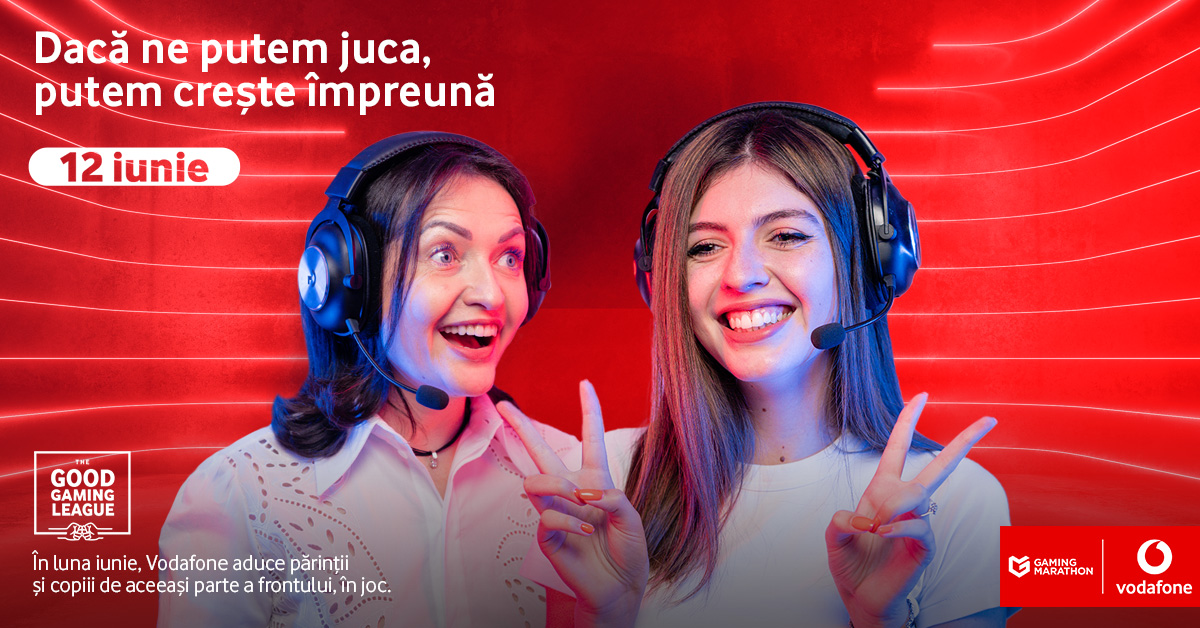 Sub conceptul "Dacă ne putem juca împreună, putem crește împreună", Vodafone România aduce părinții și copiii de aceeași parte a frontului de joc. În acest weekend, sămbătă, fanii jocurilor video sunt invitați la un eveniment online distractiv și interactiv.
Membrii echipei "Good Gaming League" vor juca cele mai cunoscute jocuri video împreună cu părinții lor într-un eveniment unic găzduit de Gaming Marathon și conectat de Vodafone. Participanții vor avea ocazia de a descoperi poveștile din spatele succesului jucătorilor și importanța gaming-ului responsabil.
Fanii vor putea urmări stream-uri exclusive de la Jaxi, Antonia, Gannicus, IceManLucky, ZaSami, AmyClaire și Mădălin (echipa Good Gaming League). De exemplu, Jaxi și tatăl său vor juca împreună Counter-Strike 1.6 și Counter-Strike: Global Offensive. Echipa lor va lupta împotriva comunității lui Jaxi.
În aceeași zi, participanții vor avea oportunitatea să participe la un stream în care Antonia va discuta cu mama ei despre susținerea pe care i-a oferit-o în cariera de gamer & streamer.
În plus, fanii Brawl Stars vor avea ocazia să participe la un turneu unic. Mădălin își așteaptă fanii și urmăritorii să intre, alături de un părinte, în competiția "Brawl stars 2v2".
"Vrem să îi încurajăm pe părinți să împărtășească momente plăcute de jocuri video cu fiii și fiicele lor, la fel cum și noi jucam șah sau rummy cu părinții noștri. Cu siguranță, toți ne amintim acele momente dragi petrecute împreună. Cu ajutorul jocurilor video, părinții pot construi o conexiune și o comunicare mult mai puternice cu cei mici. Și, în același timp, pot afla, fără a fi intruzivi, ce anume le atrage atenția copiilor", a declarat Laura Barbu, Director Brand & Marketing Communication, Vodafone România.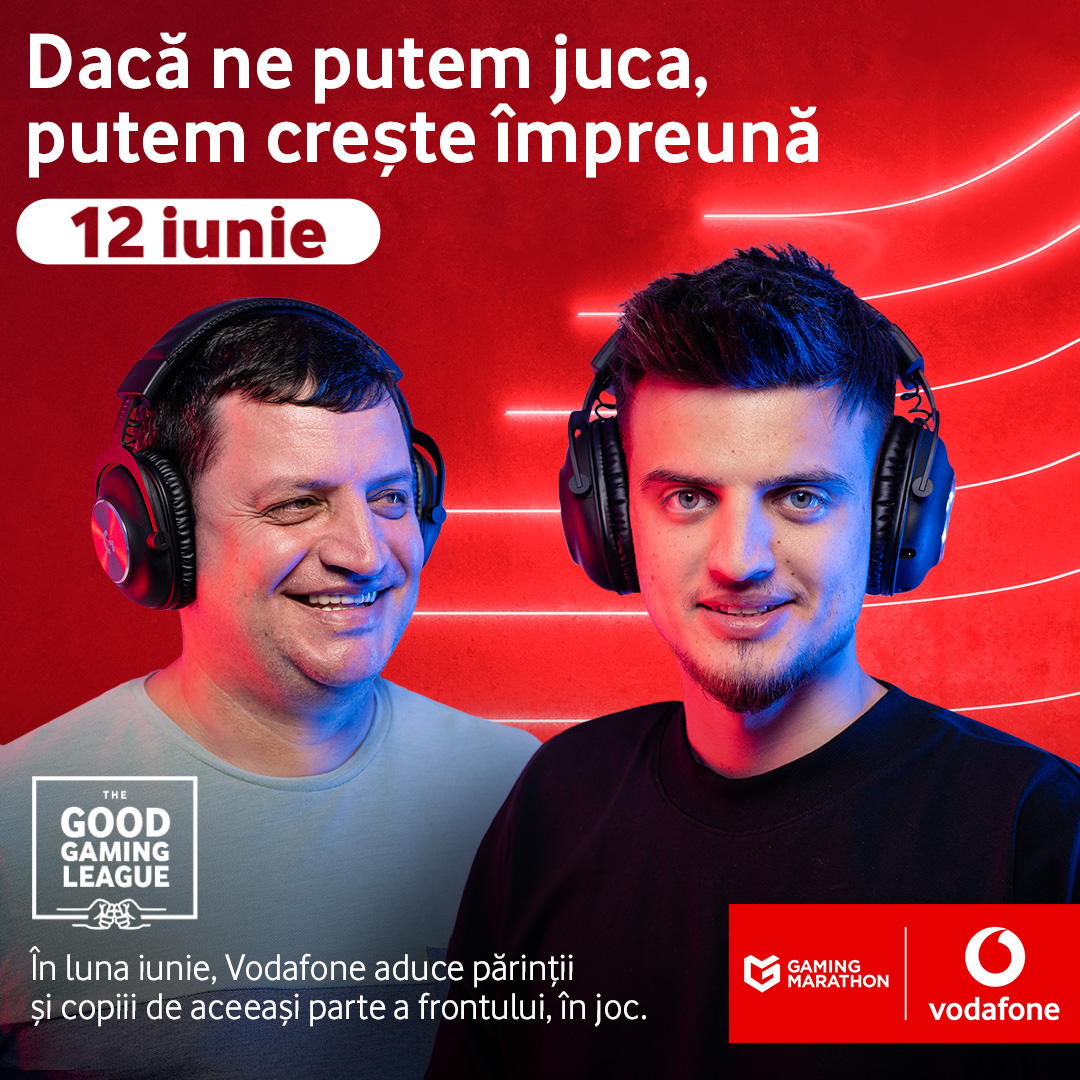 Gaming Marathon connected by Vodafone va avea loc sâmbăta aceasta și va conține transmisiuni live pe tot parcursul zilei pe canalele de streaming ale jucătorilor. Fanii vor avea oportunitatea să participe la runde intensive de CS:Go, Fortnite, Brawl Stars, Minecraft and Call of Duty. Programul complet, dar și mai multe informații sunt disponibile aici.