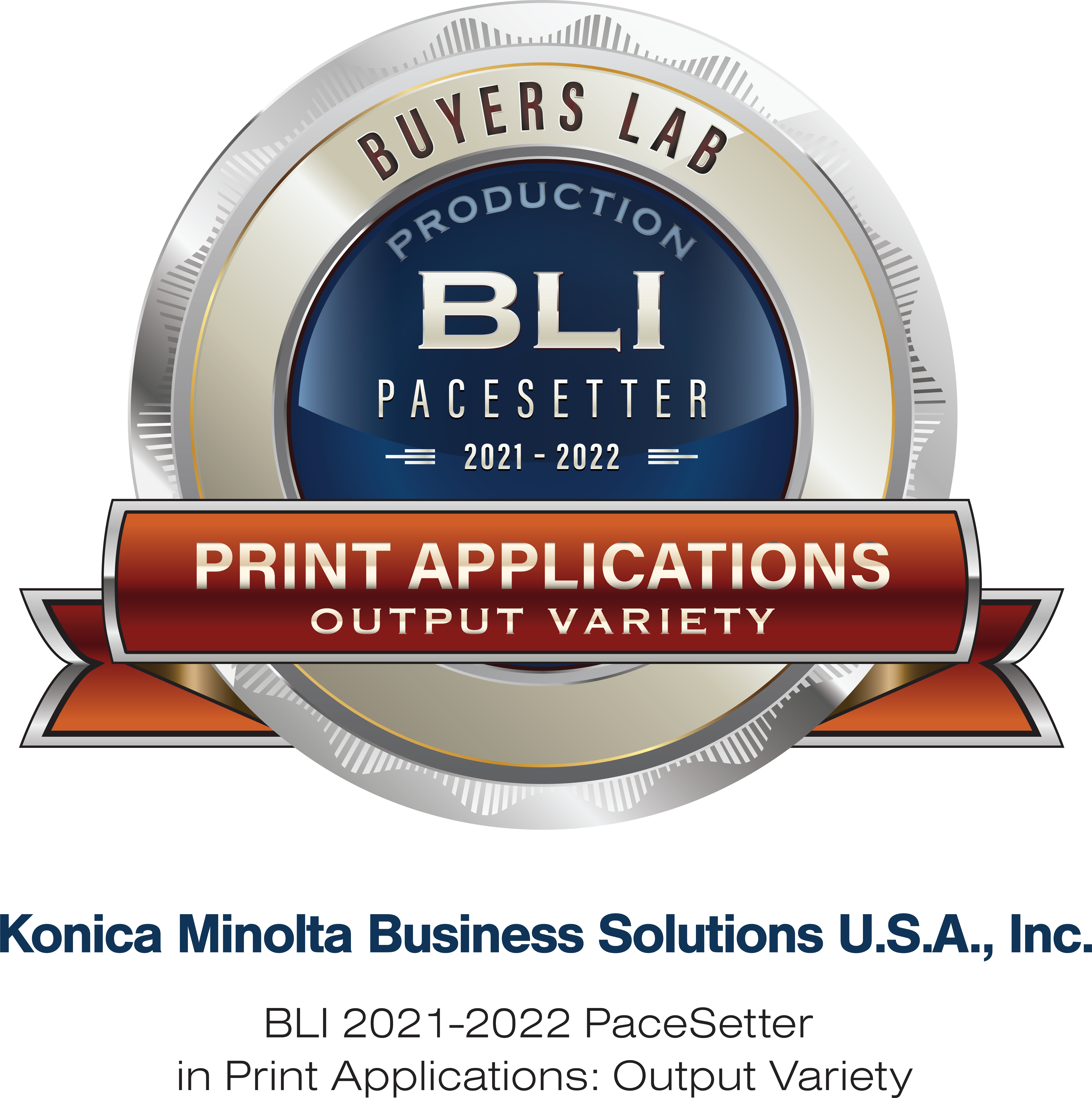 Konica Minolta a fost onorată de către Keypoint Intelligence – principalul evaluator mondial de hardware, software și servicii de imagistică a documentelor – cu distincția Buyers Lab (BLI) 2021-2022 PaceSetter, la categoria Production Print Applications. Bazate pe cercetările efectuate în piața nord-americană, aceste premii onorează producătorii de echipamente originale (OEM), care susțin afacerile clienților lor cu privire la reducerea costurilor și / sau creșterea productivității pe baza diferitelor aplicații de printare. Sistemul industrial de tipar digital cu jet de cerneală LED UV – AccurioJet KM-1e de la Konica Minolta – a fost recunoscut, în mod special, pentru capacitatea sa de a printa pe o gamă largă de substraturi.
Capacitatea de printare pe o varietate extinsă de substraturi media oferă o creștere a numărului de aplicații pe care un furnizor de servicii de tipar le poate produce și vinde. Conform declarațiilor Keypoint Intelligence, sistemul industrial de tipar digital cu jet de cerneală LED UV – AccurioJet KM-1e – permite utilizatorilor să printeze pe suprafețe pe care alte tehnologii de tipar în coală nu le acceptă. Astfel, pot fi realizate aplicații pe suporturi sintetice, PET, polipropilenă și polietilenă, folie texturată sau PVC.
German Sacristan, Director of On Demand Printing at Keypoint Intelligence: "AccurioJet KM-1e poate tipări pe canvas, la dimensiuni de până la 23″x29,5″. În plus, KM-1e este dotat cu un sistem offline de tăiere cu laser, special conceput pentru coala de format B2+. Sistemul este capabil să efectueze diverse tipuri de finisaje elegante, ce aduc plus valoare materialelor finale. Foarte importantă și de menționat este viziunea Konica Minolta asupra parteneriatelor. Prin abordarea sa centrată pe client, compania pune la dispoziția partenerilor săi un program de servicii profesionale personalizate, în vederea dezvoltării afacerii acestora și a atingerii succesului."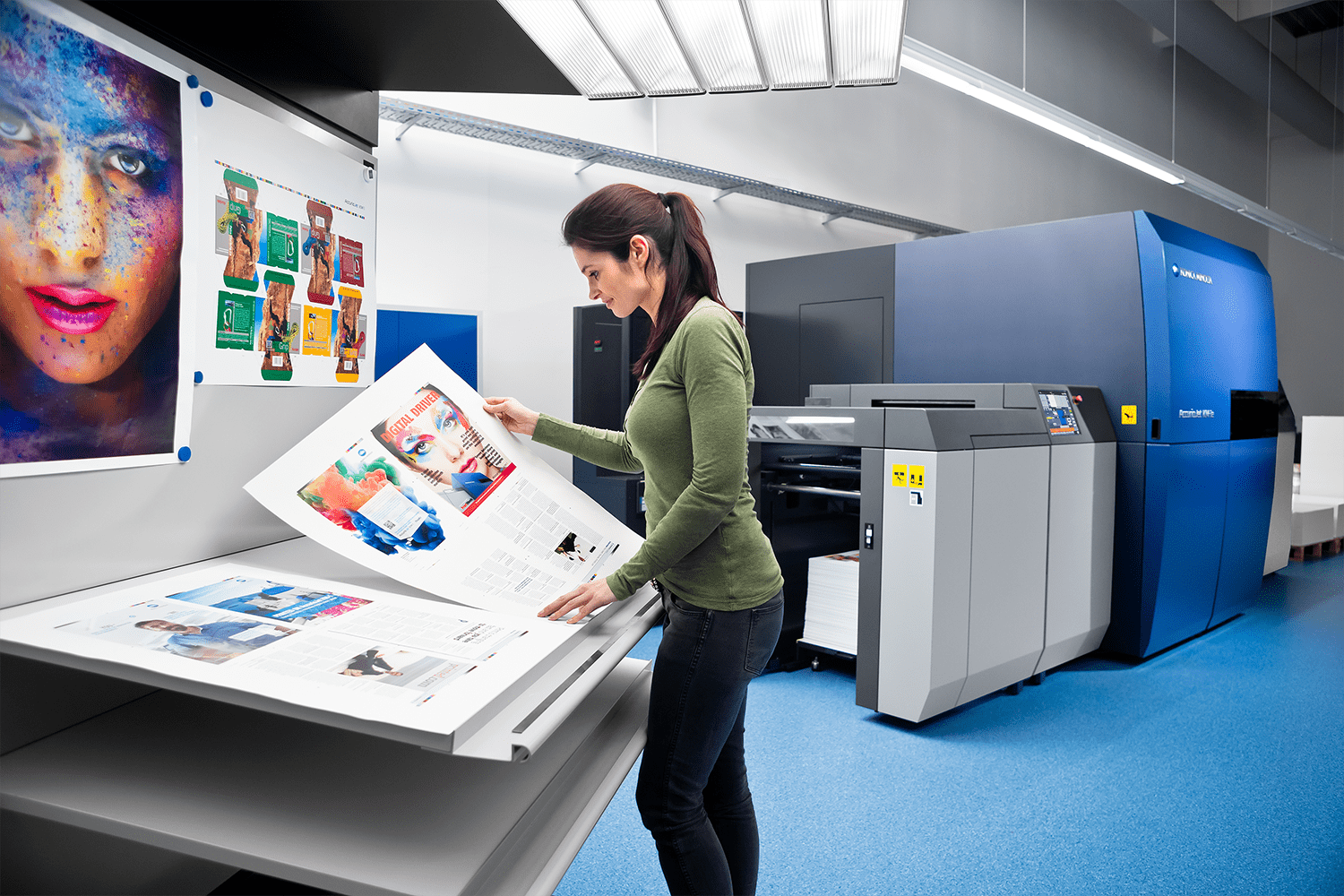 "AccurioJet KM-1e este un element esențial al strategiei noastre de a oferi clienților Konica Minolta noi oportunități de dezvoltare a afacerilor prin eficientizarea fluxurilor de lucru, automatizarea producției și maximizarea profiturilor. Recunoașterea Keypoint Intelligence confirmă poziția de lider a companiei, pe piața nord-americană, mulțumită tehnologiei noastre cu jet de cerneală LED UV și a soluțiilor de finisare", a declarant Bill Troxil, Senior Vice President, Industrial and Inkjet Printing , Konica Minolta.
Hidetoshi Omo, Head of Center of Competence KM-1, Konica Minolta Business Solutions Europe, a adăugat: "Sub conceptul " Igniting Print Possibilities" sintetizăm direcția companiei de a răspunde provocărilor sosite atât din partea clienților, în particular, cât și a societății, în general, prin intermediul tiparului digital cu automatizare suplimentară, producție digitală integrată la cerere și verificarea funcționării și a calității materialelor. Într-o piață cu o tendință de creștere rapidă, AccurioJet KM-1e reprezintă un element cheie al strategiei Konica Minolta de a oferi clienților posibilitatea de a profita de numeroasele oportunități pe care le aduce digitalizarea. În aceeași măsură, acest sistem este capabil să susțină tendința de trecere de la tiparul offset, la tiparul digital cu jet de cerneală."
Lansat în iunie 2020 ca succesor al AccurioJet KM-1 și moștenind excelența acestuia, AccurioJet KM-1e oferă posibilități multiple de extindere a afacerilor de tipar. Tehnologia utilizată amplifică beneficiile oferite de tiparul digital cu jet de cerneală LED UV în vederea maximizării calității și a capacității de printare pe diferite tipuri de suporturi.
Premiile PaceSetter oferite de Keypoint Intelligence la categoria Production Print Applications vizează identificarea furnizorilor de produse de tipar digital care susțin cel mai bine afacerile clienților lor, în ceea ce privește ghidarea afacerilor către succes. Companiile recunoscute astfel ajută cumpărătorii să comunice mai eficient prin produsele tipărite, ceea ce înseamnă, în cele din urmă, o creștere a tiparului digital.
Mai multe detalii despre sistemul industrial de tipar digital cu jet de cerneală, format B2+, aflați accesând AccurioJet KM-1e de la Konica Minolta.