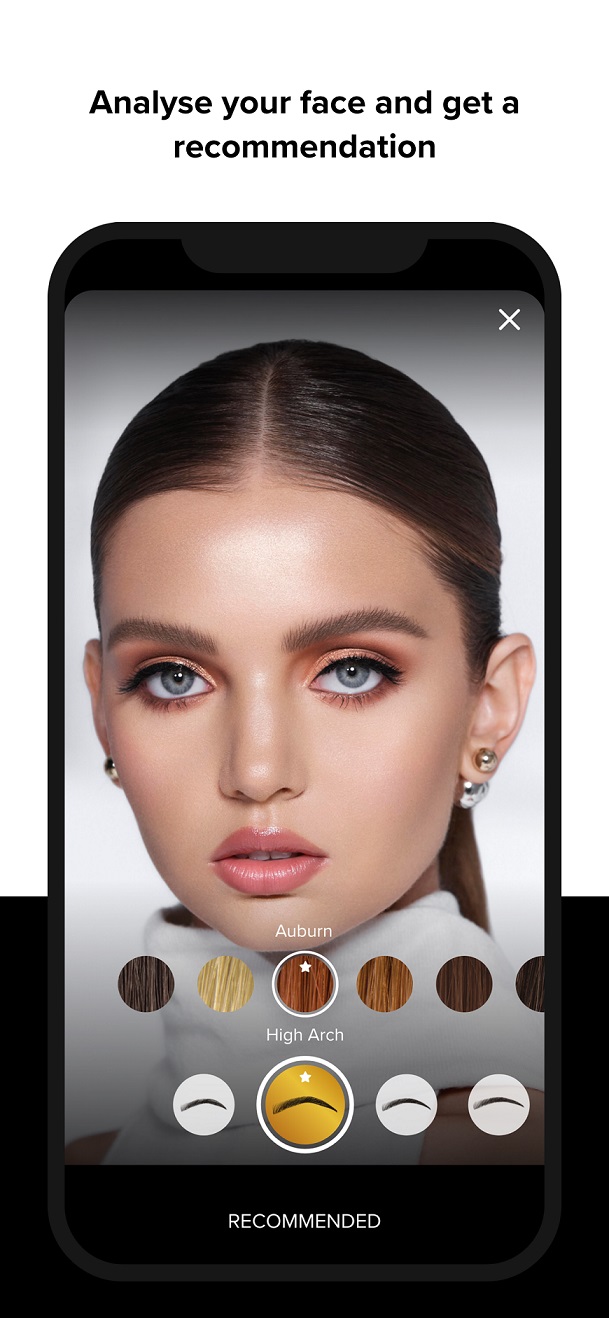 QUALITANCE a dezvoltat alături de Anastasia Beverly Hills prima aplicație mobilă a brand-ului iconic de beauty. Aplicația, care este rezultatul unui parteneriat început în 2020, a fost lansată recent și aduce către publicul larg experiența de necontestat a Anastasiei Soare și a echipei sale în estetica sprâncenelor, reprezentând o premieră la nivel internațional.
"Anastasia Beverly Hills: The Brow App" transpune experiența profesională de zeci de ani a Anastasiei Soare și metoda sa patentată Golden Ratio Shaping Method®, construită pe principiul matematic "golden ratio" (proporția ideală), într-un ghid digital care îi învață pe esteticienii profesioniști și pe începători cum să definească aspectul sprâncenelor pentru orice ocazie. Printr-un algoritm unic și cu ajutorul tehnologiei de machine learning, aplicația analizează fizionomia utilizatorilor în funcție de preferințele acestora și de proporțiile ideale definite prin formula Anastasiei Soare – Golden Ratio Shaping Method®. Utilizatorii pot aprofunda arta înfrumusețării sprâncenelor accesând o librărie de tutoriale video, care îi ajută să recreeze look-urile unice Anastasia Beverly Hills și le oferă recomandări de produse cosmetice care îi vor ajuta în obținerea unor rezultate similare.
"De mulți ani, creez sprâncene perfecte pentru clienți din întreaga lume. Sunt fericită să împart secretul sprâncenelor disponibil doar în salonul meu, în premieră acum, într-o aplicație pe telefonul mobil", declară Anastasia Soare, CEO și fondator Anastasia Beverly Hills.
"Prin parteneriatul cu Anastasia Beverly Hills și colaborarea cu o companie proprietară de soluții pentru realitate augmentată, am avut ocazia să interacționăm direct cu utilizatorii pentru a înțelege cu adevărat nevoile din domeniul înfrumusețării sprâncenelor și pentru a le oferi soluții relevante în urma cercetărilor noastre. Suntem onorați că am avut oportunitatea de a construi o aplicație care le oferă pentru prima dată utilizatorilor din întreaga lume acces la know-how-ul de excepție și experiența incredibilă a echipei Anastasia Beverly Hills. Suntem entuziasmați de cum se prefigurează viitorul în domeniul frumuseții", completează Mike Parsons, CEO QUALITANCE.
Aplicația pe care QUALITANCE a dezvoltat-o în strânsă colaborare cu echipa Anastasia Beverly Hills are la bază principii de design thinking și se bazează pe un proces intens de documentare și testare cu utilizatorii. Aplicația folosește un mix de tehnologii precum FaaS (arhitecturi fără infrastructură de server), computer vision și machine learning, respectiv algoritmi antrenați pe seturi de date privind analiza feței și culoarea tenului.
"Anastasia Beverly Hills: The Brow App", disponibilă deja în App Store, le oferă utilizatorilor consultanță personalizată despre cum să recreeze pas cu pas sprâncenele perfecte acasă și le recomandă produsele personalizate pe care să le folosească în rutina zilnică.