Înainte de reînceperea școlii, DIGI vine în ajutorul celor care se întorc la cursuri – elevi, studenți, învățători, profesori – și le propune o ofertă excepțională, special creată pentru sezonul Back to School. Începând cu 30 august, clienții existenți care în prezent au Fiberlink 300 sau Fiberlink 500 pot opta pentru abonamentul superior, Fiberlink 1000, și, timp de 9 luni, nu vor plăti nimic în plus.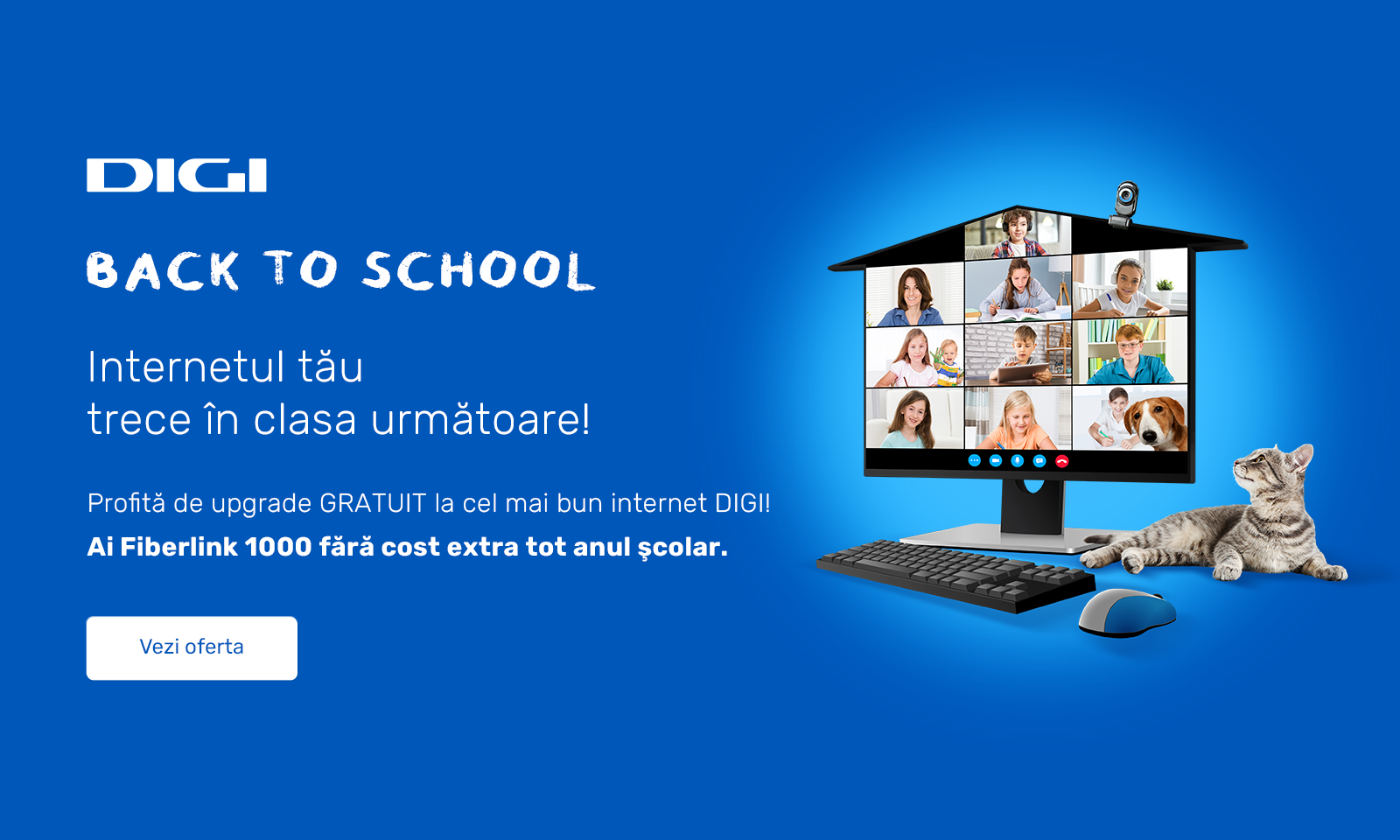 Datorită campaniei, aceștia obțin cel mai bun internet de la DIGI, cu viteza maximă de 940 Mbps download și 450 Mbps upload, care le va aduce conexiune sigură, stabilă, rapidă, chiar și atunci când sunt conectate mai multe dispozitive simultan.
Timp de aproape două săptămâni, utilizatorii care aleg să facă upgrade internetului beneficiază pe întreaga perioadă a anului școlar de cea mai bună viteză, la prețul ofertei deja contractate.
Astfel, clienții care au Fiberlink 300 plătesc în lunile octombrie 2021 – iunie 2022 tot 30 de lei, iar clienții care au Fiberlink 500 achită în perioada respectivă 35 de lei, beneficiind de viteza serviciului Fiberlink 1000.
După finalizarea celor nouă luni de promoție, utilizatorii vor plăti 40 lei/lună pentru Fiberlink 1000. Upgrade-ul aferent campaniei Back to School presupune prelungirea contractelor pe 24 de luni. Campania este destinată doar clienților existenți, care au deja contractat un serviciu de internet fix de la DIGI, și se derulează exclusiv online, pe site-ul DIGI.ro.