Pe măsură ce firmele de producţie trec tot mai mult la reţele de generaţie următoare pentru a-şi sprijini afacerea, un nou studiu publicat de furnizorul de comunicaţii mobile globale prin satelit Inmarsat arată existenţa unei creşteri rapide a maturităţii firmelor care adoptă soluţii Industrial Internet of Things (IIoT).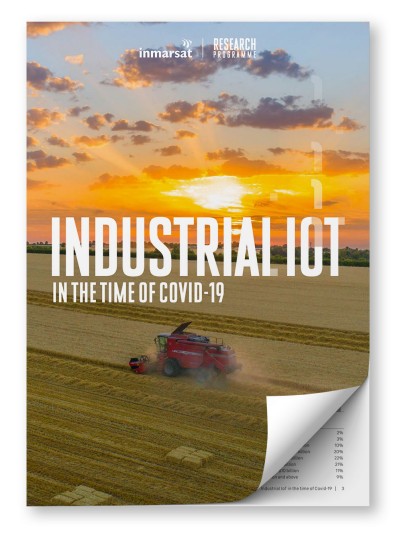 Intitulat Industrial IoT in the time of Covid-19, studiul s-a axat pe măsurarea maturităţii IoT a industriei la nivel global în timpul pandemiei sanitare şi pe creşterea producţiei şi lanţurilor de aprovizionare-desfacere digitalizate. Studiu se bazează pe interviuri cu sute de respondenţi la nivel global din domenii precum agricultura, utilităţile, mineritul, oil and gas, transporturi şi logistică.
Respondenţii din firme cu cel puţin 250 de angajaţi din cele două Americi, Europa, Orientul Mijlociu şi Africa, responsabili de implementarea iniţiativelor IoT în cadrul propriilor organizaţii, au fost întrebaţi în legătură cu mai multe teme cheie, cum ar fi adopţia IoT, conectivitatea, gestiunea datelor, talentele umane necesare, securitatea şi nivelurile de investiţii financiare.
Chiar dacă respondenţii au aparţinut mai multor industrii, studiul a descoperit ca temă generală faptul că adopţia IoT a cunoscut progrese substanţiale între 2020 şi 2021, dar şi faptul că pandemia sanitară a demonstrat importanţa IoT pentru afaceri, astfel că multe dintre acestea accelerează implementarea de proiecte IoT ca răspuns la pandemie.
Peste 77% din organizaţiile intervievate au implementat complet cel puţin un proiect IoT, iar 41% dintre ele au făcut aceasta în cele 12 luni scurse de la trimestrul doi al anului 2020. Din restul de 23% din respondenţi care încă nu au implementat complet proiecte IoT, toţi se află actualmente fie în fază de testare, sau în fază de planificare a implementării sau testării a cel puţin unui proiect IoT în următoarele 18 luni.
Circa 84% din respondenţi au declarat că au accelerat sau intenţionează să accelereze adopţia IoT ca răspuns la provocările pandemiei sanitare. Cifra include pe cei 47% care au accelerat deja adopţia IoT ca răspuns la pandemie, 24% care vor accelera adopţia în următoarele 12 luni şi 14% care vor accelera această adopţie într-un termen mai mare de 12 luni.
Studiul a mai descoperit că cei 47% din respondenţi care au accelerat deja adopţia IoT au fost mai puţin dispuşi să declare că pandemia sanitară a avut un impact negativ asupra capacităţii lor de operare, fapt care demonstrează legătura dintre IoT şi continuitatea afacerilor în timpul pandemiei. De asemenea, 52% din respondenţi au arătat că provocările operaţionale şi de afaceri legate de pandemie au subliniat o dată în plus importanţa IoT.