HONOR, brandul de tehnologie lansat în 2022 în România, anunță o colaborare cu unul dintre cei mai avangardiști și vizionari creatori de conținut și comunități, producători și compozitori de muzică din România, Marius Moga. Împreună cu creatorul Marius Moga, HONOR promite o experiență premium pentru creatorii de conținut care folosesc tehnologia pentru a se redefini constant, a sparge tiparele și a comunica într-un mod out of the box.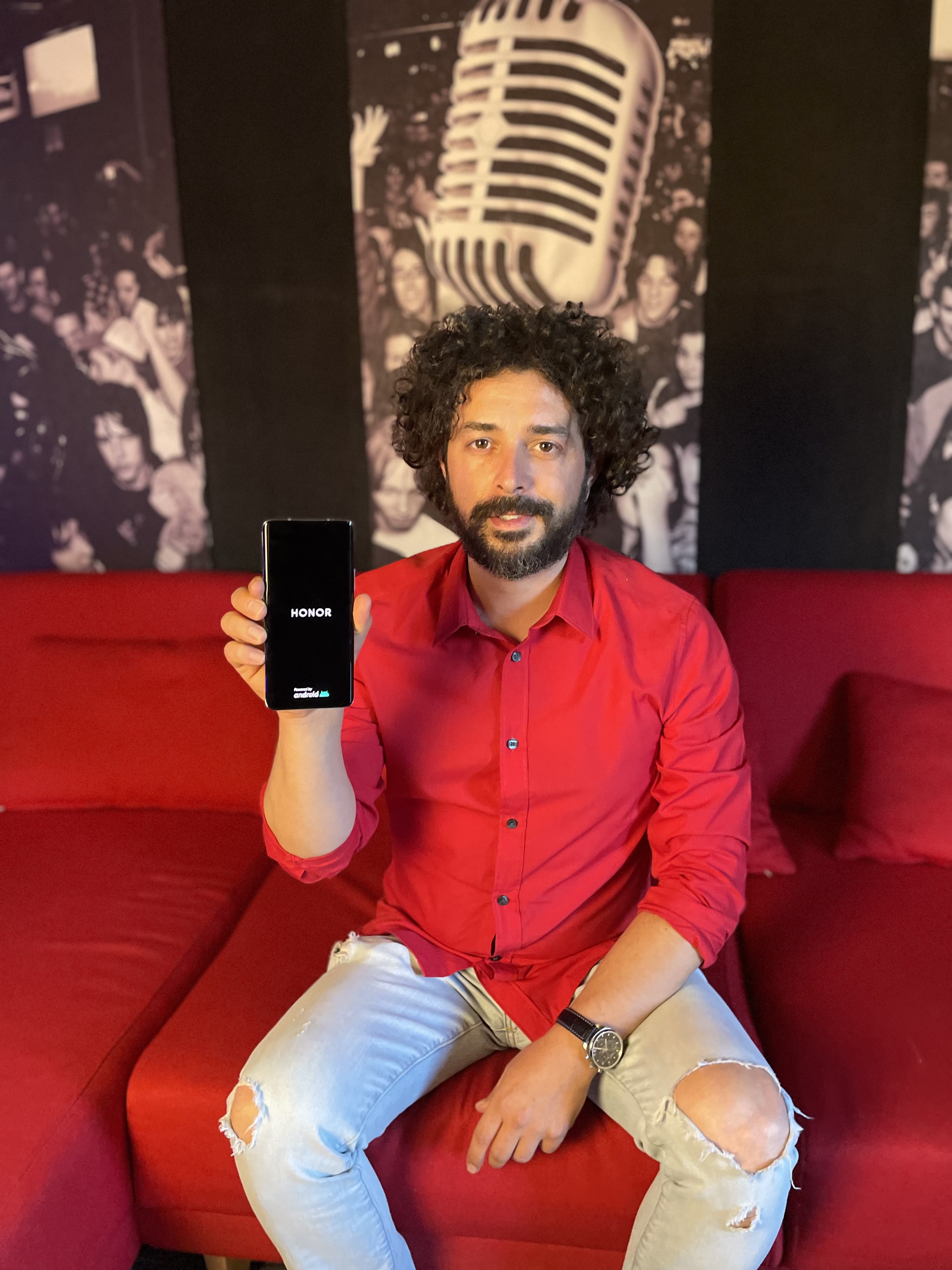 Marius Moga devine, astfel, imaginea unui amplu portofoliu de produse inovatoare din universul HONOR, care vor veni în întâmpinarea unui public creativ și dinamic.
"Marius Moga este un creator de viitor și inovator de prezent, un sociolog fin cu anvergura unei  personalități creative globale, capabil să identifice atât trenduri, aflate la intersecția invizibilă a multor industrii conexe și nu numai, cât și aplicații hibride în zona adoptării unor tehnologii de ultimă oră, pe care să le amplifice în cele mai creative modalități. Valorile brandului HONOR se regăsesc în profilul profesional, dar și particular al lui Marius", a declarat Călin Clej, Marketing Director HONOR România. "Inovația și adaptarea constantă la noile tehnologii și trenduri fac parte din valorile noastre, iar acestea se pliază foarte bine și pe personalitatea lui Marius, ceea ce ne face să fim și încrezători că acest parteneriat va aduce brandul HONOR mai aproape de publicul nostru, determinat să devină mai bun în fiecare zi și să-și dezvolte pasiunile cu ajutorul tehnologiei".
Printre produsele din portofoliul HONOR, pentru care Marius Moga devine ambasador de brand, se numără și noul model de smartphone-uri din seria HONOR Magic4, vârful de gamă, HONOR Magic4 PRO, partenerul ideal care va inspira atât comunitatea artistului, cât și fanii HONOR să fie mai buni în ceea ce fac și să transforme oportunitățile de conținut în rezultate creative cool și de înaltă calitate.
"Sunt pasionat de tehnologie și inovație, de aceea le-am introdus atât în muzică și producții video, cât și în timpul meu liber. HONOR vine și întâmpină nevoile și pasiunile pe care le au creatorii din România, oferindu-le tool-ul ideal pentru a-și concretiza planurile și a face performanță", a declarat Marius Moga.
Alegerea lui Marius Moga pentru a reprezenta brandul HONOR, un pionier al noilor tehnologii, a fost naturală, întrucât artistul este un cunoscut trend spotter de talente și tehnologii, atât din România, cât și la nivel internațional. Artistul este primul producător român care a compus pentru o trupă de succes din S.U.A, Maroon5, piesa "The man who never lied" de pe albumul Overexposed, care a fost nominalizat la Premiile Grammy.
În prezent, artistul produce muzică în propriul studio, DeMoga Music, și se află în spatele proiectului ireal.ro, un studio de producție video care folosește tehnologii inovatoare de ultimă oră pentru a crea videoclipuri ce resetează tendințele industriei.
Pentru conținutul în colaborare cu brandul, artistul va comunica anul acesta pe paginile sale de Instagram și Facebook, urmând să anunțe viitoarele proiecte în curând.