Schneider Electric, liderul în transformarea digitală a managementului și automatizării energiei, anunță primirea evaluărilor de 5 stele de la CRN®, un brand al The Channel Company, în cadrul Partner Program Guide 2022, pentru trei dintre programele sale adresate partenerilor: programul mySchneider Panel Builder, mySchneider Contractor și programul mySchneider Consultants, Designers and Engineers.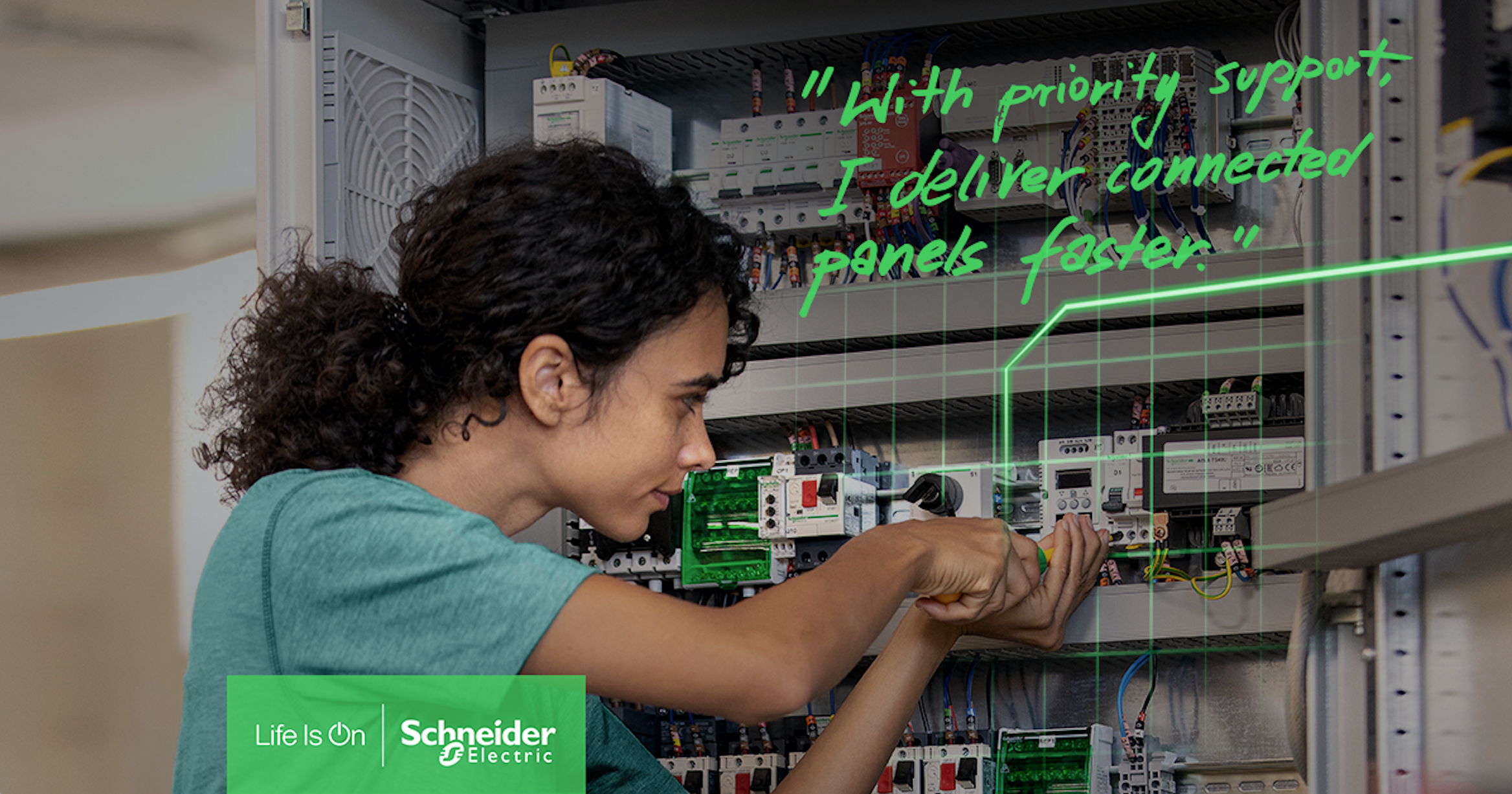 Ghidul anual pentru programe adresate partenerilor, realizat de CRN, oferă o listă completă a celor mai remarcabile programe pentru parteneri, construite de furnizori de tehnologie de top, care oferă produse inovatoare și servicii flexibile prin canalul IT. Evaluarea de 5 stele este obținută numai de acei furnizori care oferă servicii remarcabile, trecând mai departe de cerințele propriu zise ale programelor, pentru a contribui la dezvoltarea partenerilor și a genera o schimbare pozitivă.
Cele trei programe care au primit evaluări de 5 stele sunt următoarele:
• mySchneider Panel Builder Program: sprijină partenerii care sunt gata să evolueze, permițându-le și oferindu-le instrumentele necesare pentru a vinde cele mai recente soluții Schneider Panel Building și inovații de vârf la nivel de industrie.
• mySchneider Contractor Program: oferă toate instrumentele necesare pentru a construi, instala, pune în funcțiune și livra soluții care să permită contractorilor să colaboreze cu colegi de breaslă, să rămână la curent cu evoluția rapidă a piețelor și să-și extindă activitatea.
• mySchneider Consultants, Designers and Engineers program: oferă instrumente și asistență pentru a permite partenerilor să-și simplifice munca, să economisească timp și să-și extindă competențele, atunci când lucrează la design și să ofere consultanță pentru a-și ajuta clienții să atingă obiectivele de sustenabilitate și eficiență.
Sylvain Frodé De La Forêt Senior Vice President, Europe & International Hub, Power Products, Schneider Electric a declarat: "Am observat o creștere constantă, de la an la an, programele noastre având acum cu 33% mai mulți utilizatori activi lunar. Ele încorporează informații și feedback de la partenerii noștri și vor continua să evolueze în conformitate cu nevoile legate de decarbonizare ale clienților partenerilor noștri. La Schneider Electric, ne reafirmăm angajamentul de a oferi soluții digitale deschise, ușor de implementat, pentru a stimula sustenabilitatea și eficiența, permițând colaborarea și parteneriatele importante la nivel de industrie în Noua Lume Electrică".