The Forge este prima dezvoltare comercială cu net zero carbon (NZC) a Landsec, care a implementat soluții inteligente de management al energiei de la Schneider Electric.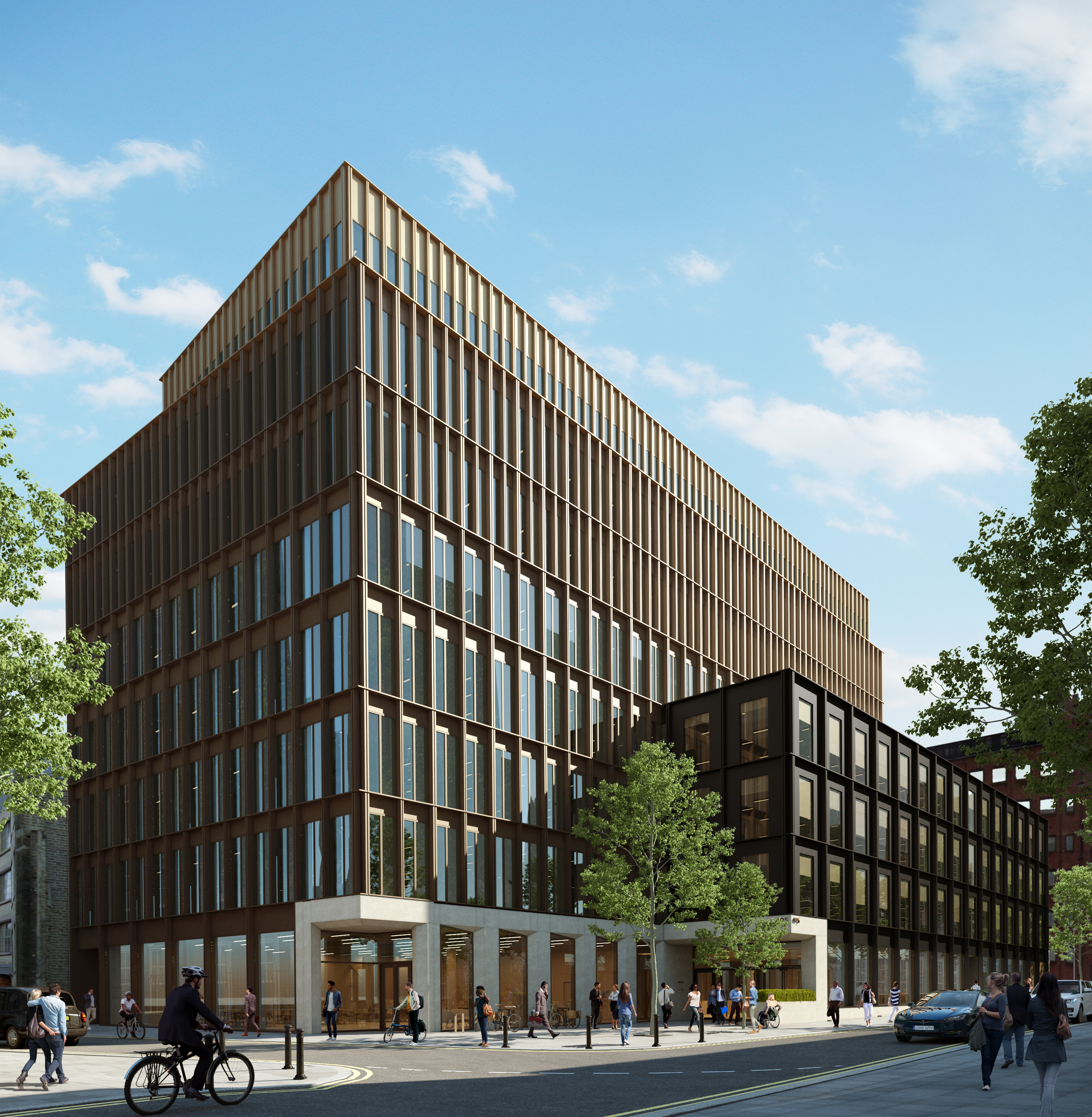 Landsec și Schneider Electric au lucrat îndeaproape încă de la primele etape legate de conceptul acestei dezvoltări inedite, care se va finaliza la sfârșitul anului 2022 și este în conformitate cu planul Landsec de a deveni o afacere cu zero carbon și de a reduce emisiile de carbon cu 70% până în 2030.
The Forge, un proiect imobiliar din centrul cultural Bankside, cuprinde două clădiri de birouri comerciale noi, cu nouă etaje fiecare, Bronze și Phosphor, care oferă împreună circa 140.000 de metri pătrați de spațiu interior net.
Forge urmărește să fie prima dezvoltare de birouri comerciale construită și operată în conformitate cu arhitectura UKGBC pentru clădiri cu zero carbon net. Schneider Electric a contribuit la promovarea procesului de construcție în afara șantierului, care a inclus producerea de unități pentru controllerele Building Management System.
Proiectul va beneficia de toată gama EcoStruxure™ for Buildings de la Schneider Electric care echipează clădiri inteligente și oferă soluții de management al energiei, inclusiv:
• EcoStruxure™ Building Operation: control îmbunătățit pentru managerii de facilități, optimizând operațiunile de management al clădirii
• EcoStruxure™ Power Monitoring Expert: maximizează timpul de funcționare și eficiența operațională, oferind o imagine a stării de sănătate a sistemului electric și a consumului de energie
• EcoStruxure™ Power Advisor și EcoStruxure™ Building Advisor: date relevante obținute prin monitorizarea constantă a sistemelor și identificarea defecțiunilor, pentru o abordare proactivă a eficienței clădirii
• Produse și componente inteligente de joasă și medie tensiune: permit monitorizarea completă a consumului de energie și actualizările în timp real ale stării infrastructurii
Forge a fost selectată de Innovate UK, parte a UK Research and Innovation, ca proiect demo pentru inițiativa Transforming Construction Challenge, drept recunoaștere a designului său avangardist și a tehnicilor de construcție inovatoare, care au contribuit la o reducere de circa 25%, până în prezent, a carbonului încorporat, din etapa inițială de proiectare.