TCL, lider pe piața de electronice de larg consum și unul dintre brandurile dominante în industria TV globală a fost recunoscut de ADG, în timpul CES 2023, pentru realizările tehnologice și contribuțiile sale în tehnologiile avansate pentru display.
Display Technology Innovation Gold Award a mers către TCL 4K Mini LED TV C845 și Eye Protection Innovation of the Year Award către TCL NXTPAPER 12 Pro.
Selectate de un juriu format din experți mondiali și publicații media influente, premiile au fost prezentate în cadrul 2022-2023 Global Top Brands Award sponsorizat de ADG, desfășurat pe 6 ianuarie în Las Vegas.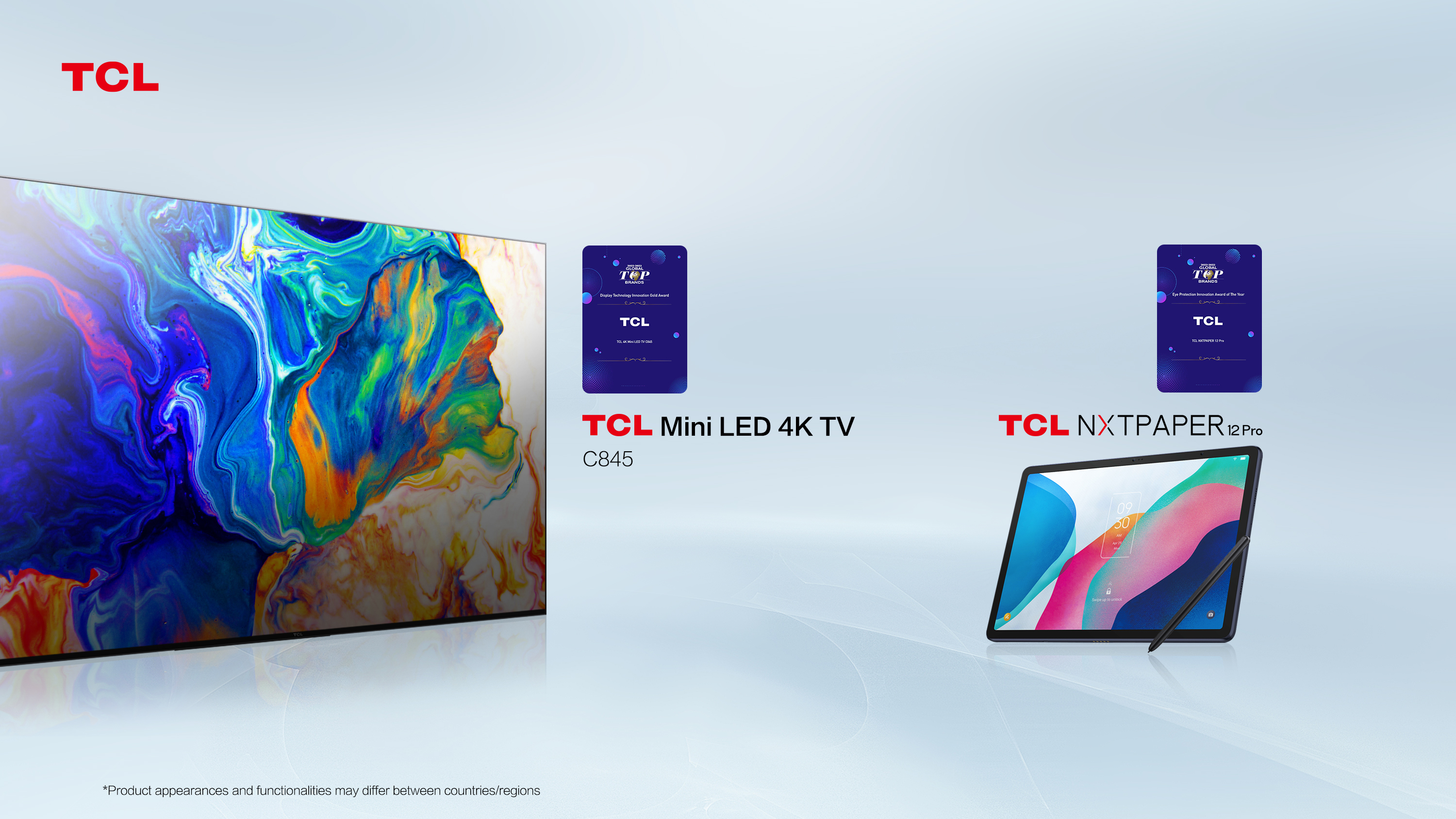 Dedicat Tehnologiilor Avansate
Prestigiosul premiu Display Technology Innovation Gold Award pentru televizorul TCL 4K Mini LED C845 reflectă devotamentul continuu al TCL pentru avansarea tehnologiilor Mini LED și de display care să ofere cea mai bună experiență home theatre, cu o claritate incredibilă, un contrast uimitor și culori aproape de realitate. Evoluțiile recente ale colaborărilor din industrie ale TCL pentru a depăși limitele performanței de display premium includ parteneriatul TCL cu TÜV pentru înființarea unui laborator Mini LED.
Cele mai recente progrese în tehnologiile NXTPAPER de la TCL au primit recunoaștere în 2023 prin câștigul la categoria Global Top Brands Eye Protection Innovation of the Year Award cu produsul TCL NXTPAPER 12 Pro. Ecranul îmbunătățit NXTPAPER 12 Pro oferă o experiență de vizionare imersivă. De asemenea, este cu până la 100% mai luminos decât predecesorul său, iar afișajul său asemănător hârtiei filtrează lumina albastră dăunătoare cu până la 61% față de ecranele obișnuite, asigurând imagini incredibile fără a compromite sănătatea ochilor.
Urmărește TCL pe canalele de socializare TCL pentru noutăți din timpul CES 2023.
Twitter: @TCL_Global
Facebook: @TCLElectronicsGlobal
Instagram: tclelectronics
YouTube: TCL Electronics