BASF, un producător de top de materiale pentru baterii, a încheiat un acord de colaborare pe termen lung cu Tenova Advanced Technologies (TAT) din Yokneam, Israel, pentru o fabrică prototip de reciclare a bateriilor, în Schwarzheide, Germania.
Ambele companii au convenit să optimizeze împreună procesul de reciclare hidrometalurgică, valorificând procesul nou al TAT pentru recuperarea și producerea litiului, care include extracția cu solvent cu litiu (LiSX™) și electroliza litiului (LiEL™).
Activitățile de dezvoltare a procesului includ campanii pilot la centrul de cercetare și dezvoltare al TAT și proiectarea și fabricarea unei fabrici prototip, care va fi operată la unitățile BASF din Schwarzheide, Germania. Pornirea uzinei prototip este planificată pentru sfârșitul acestui an.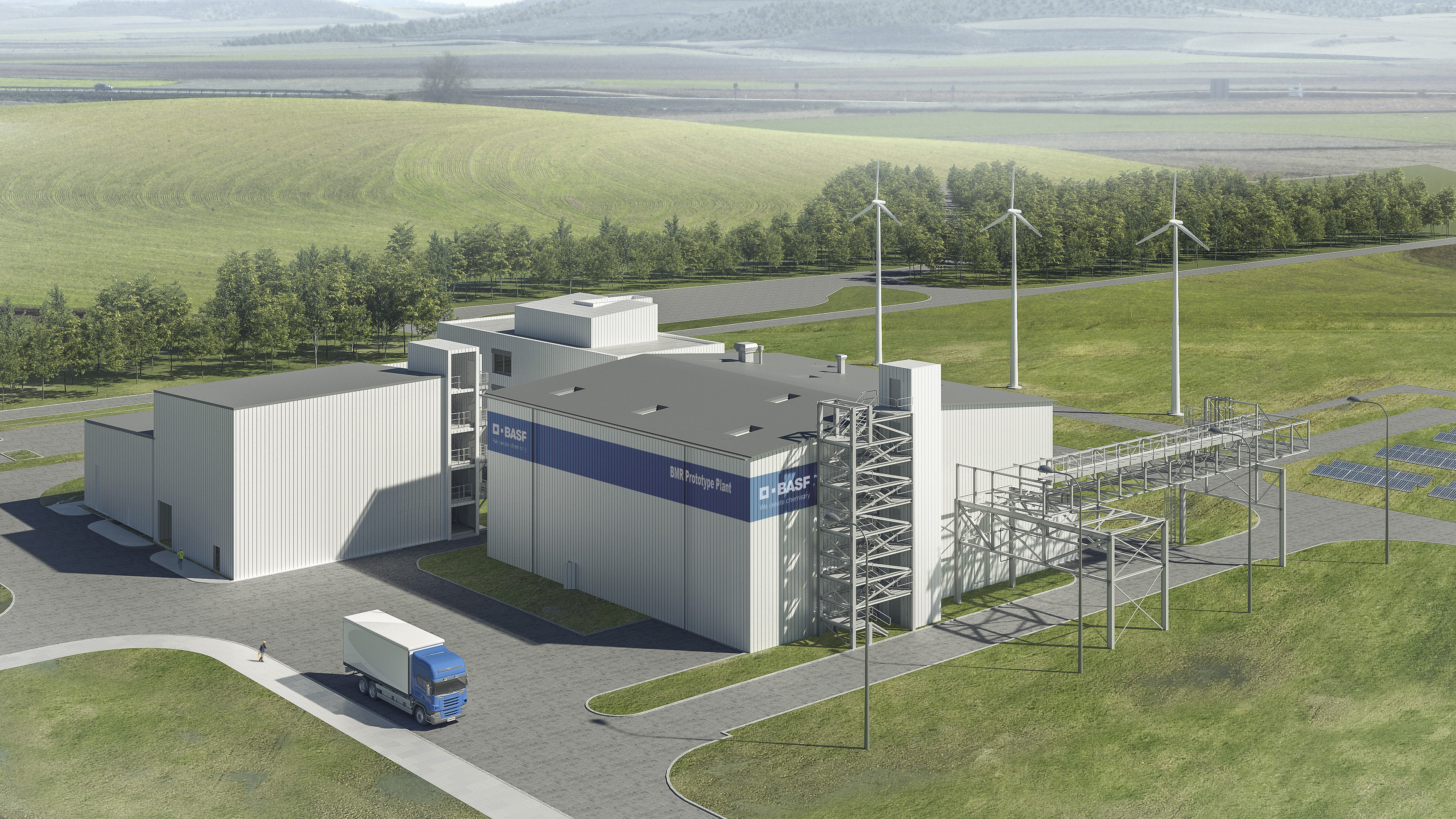 Irad Rekem, Director General TAT, a declarat: "Suntem mândri să aducem expertiza și tehnologiile noastre inovatoare în această acțiune de colaborare cu BASF, pentru reciclarea bateriilor scoase din uz. Acesta va fi un proces de reciclare care va demonstra recuperarea eficientă a metalelor și producerea de săruri de litiu pe baza extracției cu solvenți."
"Folosirea metalelor reciclate pentru producerea de noi materiale pentru baterii poate reduce impactul emisiilor de CO2 generate de baterii cu aproximativ 25%, în comparație cu utilizarea metalelor aflate la prima utilizare (virgine)", a declarat Daniel Schönfelder, Senior Vice President Battery Base Metals and Recycling, în cadrul BASF. "Vom asigura un ciclu de viață complet, de la bateriile scoase din uz până la producția de baterii noi. În același timp, vom asigura o amprentă de CO2 excepțional de scăzută pentru metalele cheie necesare pentru a satisface cererea în creștere pentru mobilitatea electrică. Colaborând cu Tenova, putem evalua noi abordări pentru optimizarea continuă a procesului de reciclare."
TAT face parte din Tenova, o companie globală specializată în soluții durabile pentru tranziția ecologică a industriei metalelor și are, de asemenea, o mare experiență în hidrometalurgie și tehnologii de proces specifice proiectelor.
Pornirea și funcționarea cu succes a fabricii prototip reprezintă o etapă importantă în strategia BASF de a-și crește amprenta în reciclarea și recuperarea metalelor valoroase, inclusiv nichel, cobalt și litiu.
Investiția în Schwarzheide întărește sprijinul acordat de BASF agendei Comisiei Europene pentru un lanț valoric european de producție a bateriilor și face parte din IPCEI – Important Project of Common European Interest (Proiect important de interes european comun), aprobat de Comisia Europeană pe 9 decembrie 2019, în cadrul regulilor de ajutorare între statele membre ale Uniunii Europene.
Lansarea materialelor inovatoare pentru baterii de la fabrica Schwarzheide, precum și cercetarea pentru dezvoltarea materialelor pentru baterii de ultimă generație și a proceselor, inclusiv reciclarea bateriilor, este finanțată de Ministerul Federal pentru Economie și Acțiune Climatică pe baza unei rezoluții a Bundestag-ului german și de către Ministerul Afacerilor Economice, al Muncii și al Energiei din Statul Brandenburg, pe baza unei rezoluții a Parlamentului Statului Brandenburg, ca parte a IPCEI pentru baterii: coduri de finanțare 16BZF101A/B.