Binance, platforma de schimb de criptomonede, lansează Build The Block, un nou serial digital în care start-up-uri din Web3 vor concura pentru o rundă de investiție din partea Binance. Build The Block este primul serial în acest format și marchează primul pas al Binance în Metavers.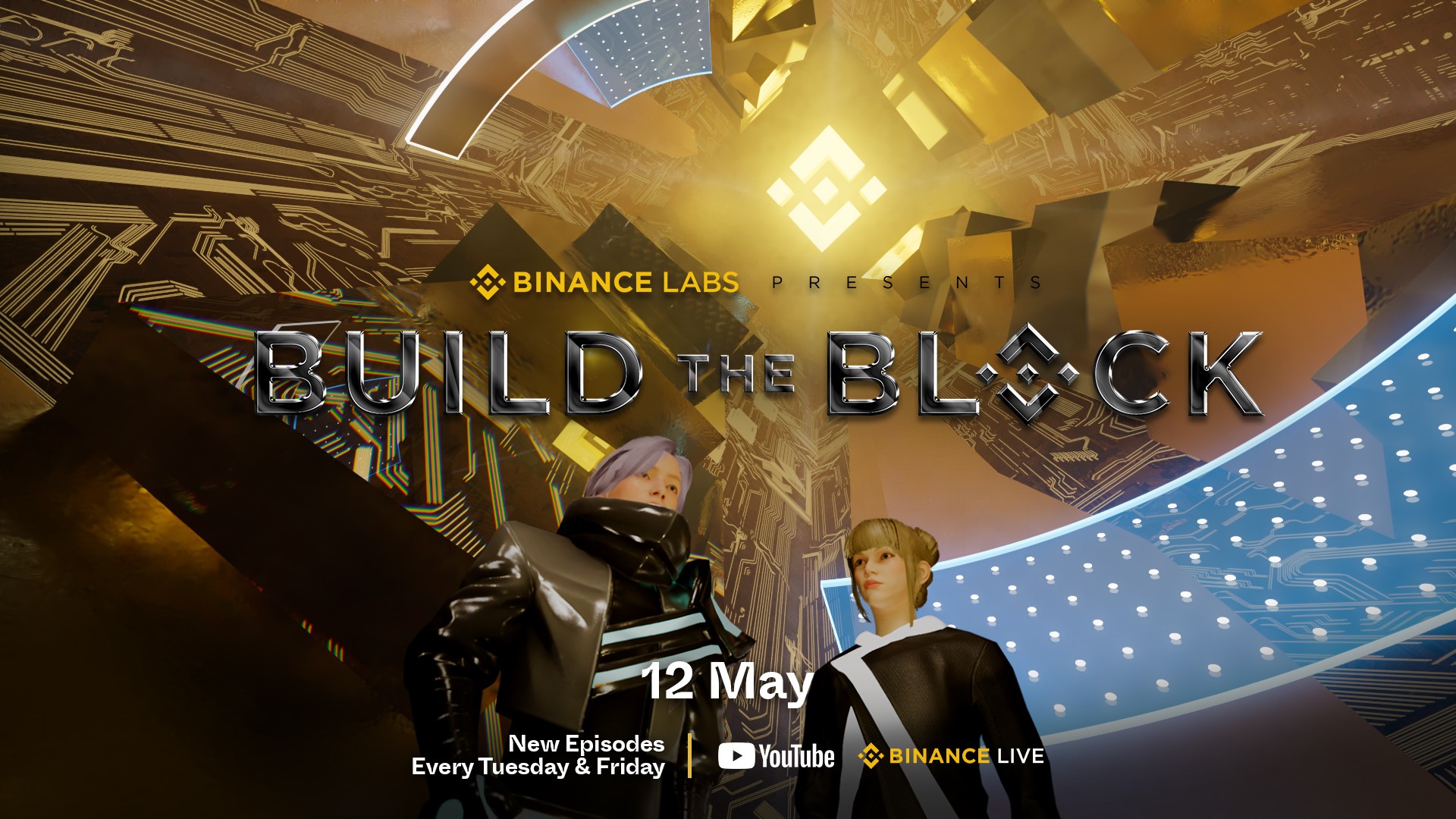 12 proiecte vor concura în cadrul serialului, în fața unei audiențe live, iar juriul îi va include pe Yi He, co-fondator și CMO al Binance și șef al Binance Labs; Yibo Ling, director de afaceri al Binance; Guy Turner, co-fondator al Coin Bureau; Azeem Khan, membru al Coaliției Crypto Sustainability a Forumului Economic Mondial și lider pentru strângere de fonduri și parteneriate la Gitcoin și Robby Yung, CEO Animoca Brands și partener la Animoca Capital. Serialul va fi găzduit de Justin Bratton, gazda Asia's Got Talent.
Concurenții au fost selecționați din peste 900 de aplicații și vor participa live în fața unui public de studio virtual și a juriului. Emisiunea va fi difuzată în șapte episoade, pe canalul de YouTube al Binance și pe Binance Live. Episoadele vor fi difuzate în fiecare marți și vineri, iar finalul va fi difuzat vineri, în data de 2 iunie.
"Build The Block este cel mai recent experiment inovator al Binance – creând prima competiție de investiții din Metavers. Acest program a atras mulți antreprenori și constructori, dornici de a-și prezenta proiectele Web3 și ne dorim ca o astfel de platformă să îi încurajeze și pe alții să inoveze și mai mult", a spus Yi He. "Credem în potențialul metaversului și al tehnologiei blockchain și vom continua să dăm putere creatorilor să construiască împreună viitorul internetului".
Lista competitorilor și detalii complete pot fi accesate aici.

Build The Block a fost creat de Binance Studio, studioul de creație global Web3 al lui Binance, și a fost plasat în întregime în metavers, folosind camere virtuale și avatare personalizate. Seria a fost produsă în parteneriat cu Lifeform, principalul furnizor de soluții tehnologice pentru avatarele umane virtuale Web3.