Bucharest Tech Week, cel mai amplu festival de tehnologie și inovație din Europa Centrală și de Est, a reunit în ediția de anul acesta 100 de companii, care au prezentat produse și servicii  de ultimă generație, respectiv peste 1500 de profesioniști din diverse domenii și 70 de speakeri de renume, ce au adus în fața publicului tendințe și perspective din zona tech. Peste 30.000 de vizitatori, pasionați de tehnologie, digitalizare și inovație, s-au bucurat de săptămâna dedicată tehnologiei – 22-28 mai.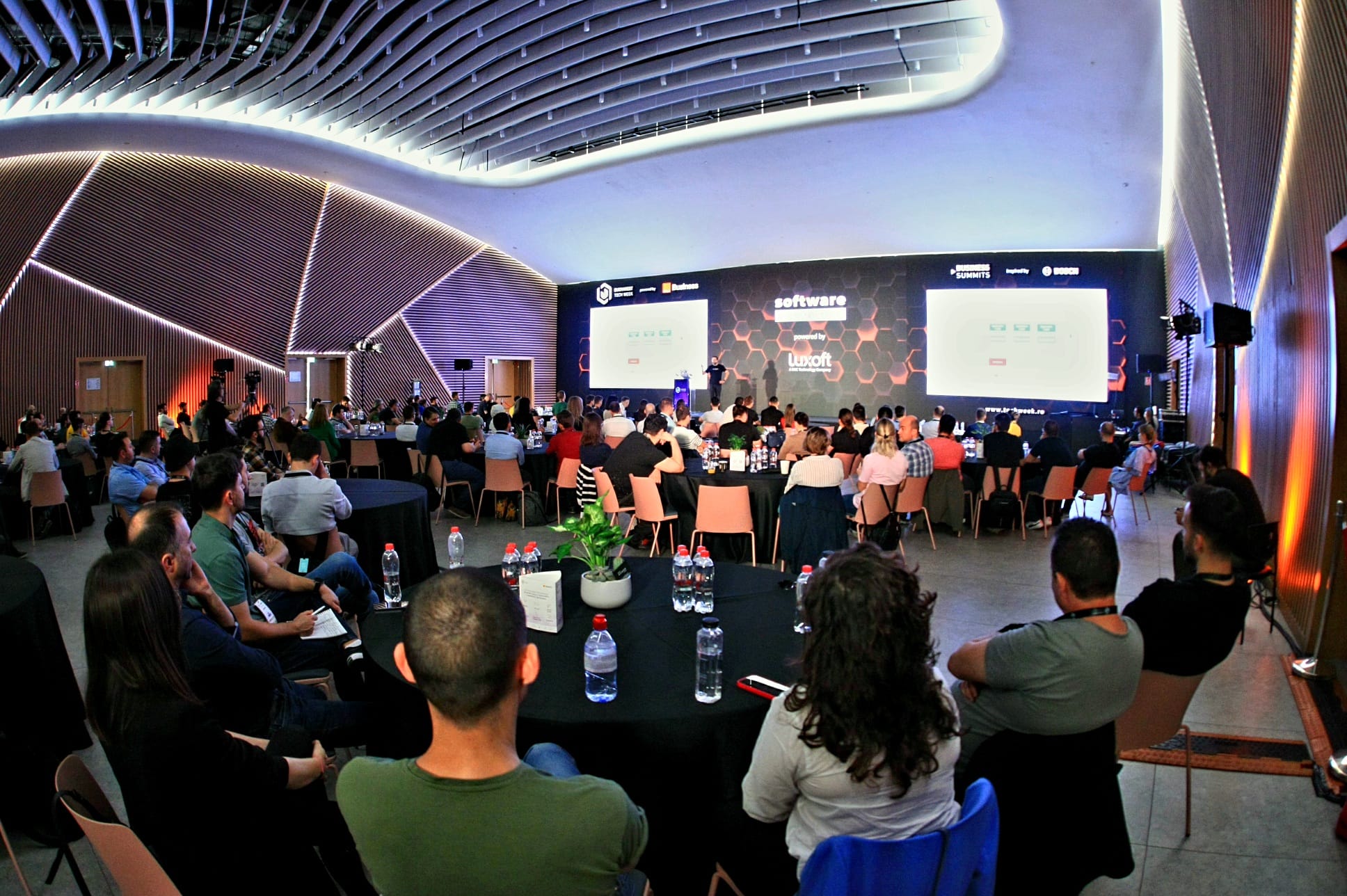 Conceptul Bucharest Tech Week este structurat pe două direcții: Business Summits – o serie de conferințe de business tech nișate, ce s-au desfășurat anul acesta la NORD Events Center by Globalworth, respectiv Tech Expo – cea mai amplă expoziție de tehnologie și inovație, dedicată publicului larg, găzduită de Romexpo, Pavilion B1.
Speakeri mondiali, experți și companii inovatoare în cele cinci zile dedicate Business Summit-urilor
În zilele dedicate summit-urilor de business, s-au abordat o multitudine de subiecte din zona tech și nu numai, iar experți internaționali și profesioniști în domenii de business diverse au oferit participanților cunoștințe și exemple practice. Printre aceștia amintim de:  Dr. Frank Möbius, Head of Technology Management and Forecast BMW Group, Kelsa Albert, Global People Development Manager în cadrul Farfetch Group, Abdelfettah Sghiouar, Senior Cloud Developer Advocate în cadrul Google Cloud, Hamish Stacy, Digital Experience Lead la Mondelez International și Jean-Philippe Bempel, Java Champion si Senior Software Engineer la Datadog.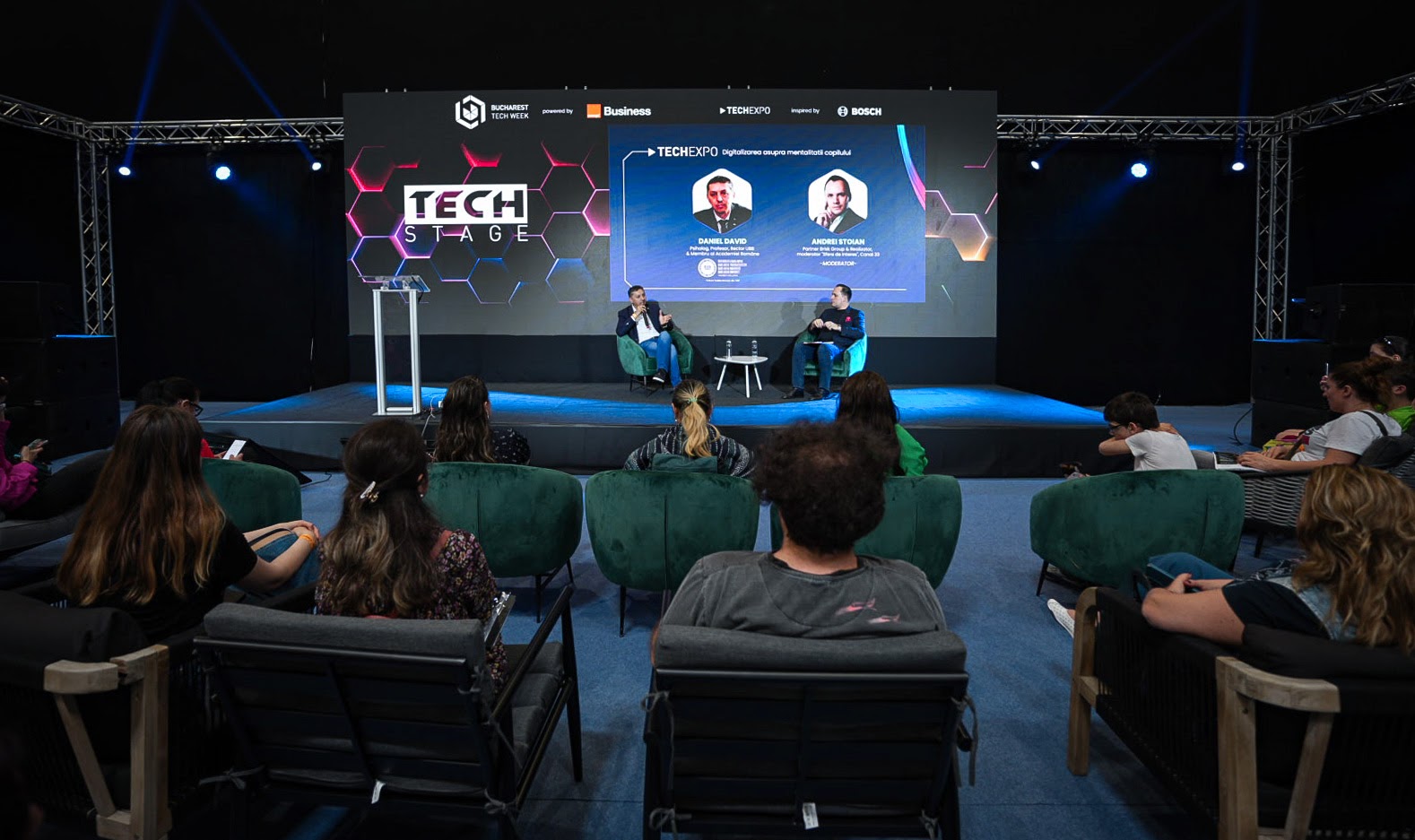 Totodată, reprezentanți ai unor companii de top, precum: Orange Business, Bosch, Google, Undelucram.ro, Mastercard, George by BCR, Luxoft, Sodexo Benefits and Rewards Services Romania, Up Romania și Vodafone Intelligent Solutions (_VOIS)) au dezbătut și au prezentat celor peste 1400 de participanți noutățile în: inovație tehnologică, HR, retail, limbajul de programare Java și arhitectură software.
Peste 28.000 de vizitatori s-au bucurat de noutățile prezentate la Tech Expo 2023
Tech Expo, cea mai amplă expoziție de tehnologie și inovație din Europa Centrală și de Est, s-a bucurat de prezența a 28.538 de vizitatori, ce au avut posibilitatea de a vedea și testa produse și soluții tech de ultimă generație, de la gadget-uri, roboți, vehicule electrice, produse smart home, până la smartphone-uri, laptopuri sau soluții de gaming.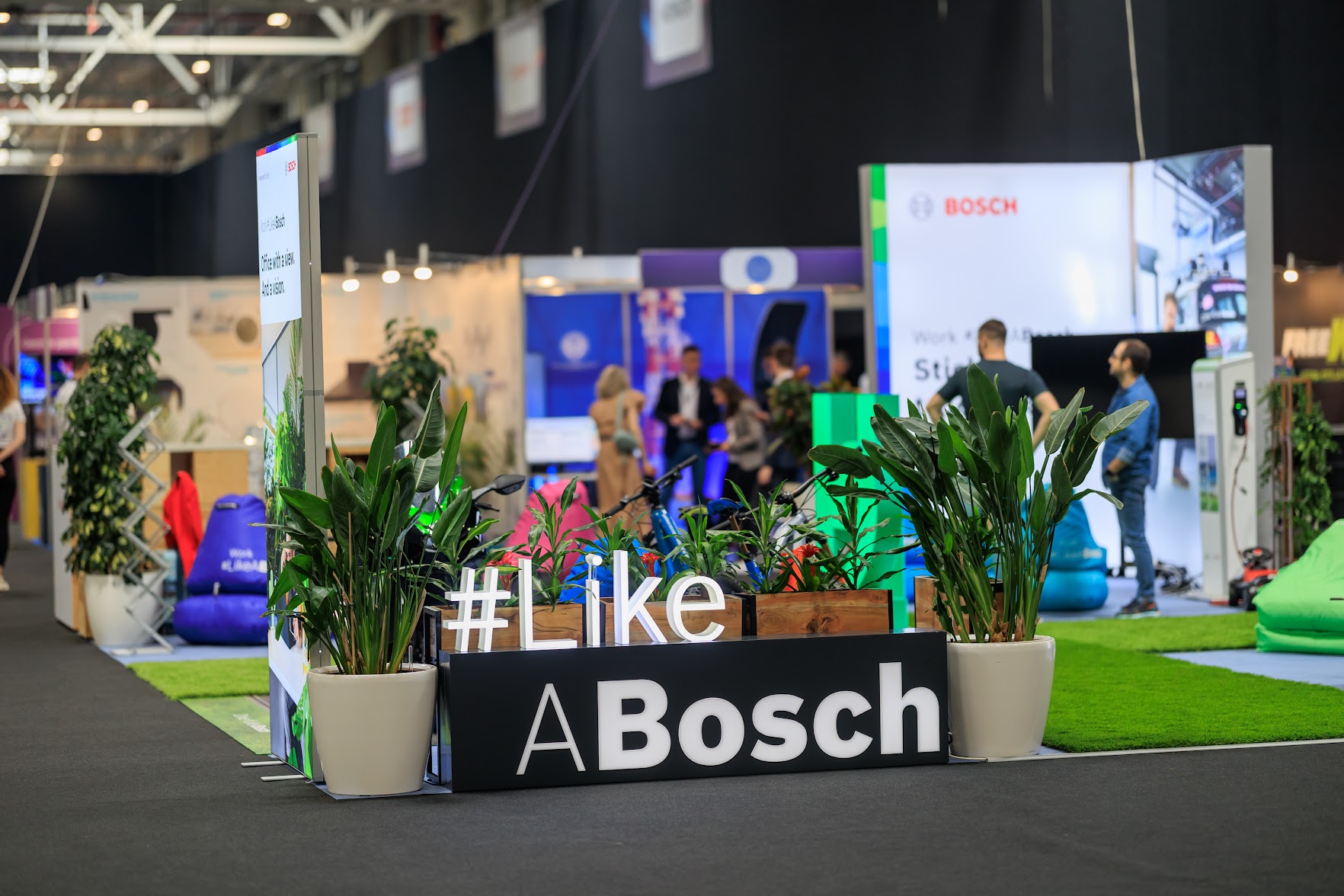 Printre cele mai mari companii prezente la Tech Expo s-au regăsit: Bosch, care a prezentat unele dintre cele mai avansate tehnologii în domeniul motoarelor, E.ON și proiectul inovator al lui Dominic Marcu, care a povestit despre transformarea celebrului său Tesla Model 3 Performance din Europa într-o mașină de curse, HONOR și OPPO, cu noile telefoane de ultimă generație sau Pudu, ce a adus în fața participanților roboți autonomi și inteligenți utilizați în diverse domenii, cum ar fi serviciile de livrare și asistență în restaurante.
Alte produse atractive pentru vizitatori au fost ochelarii pentru nevăzători de la OrCam, soluțiile de smart home de la Legrand, Tineco și TechCuisine.ro. Pe de altă parte, pasionații de gaming au avut ocazia să se bucure de o întreagă zonă dedicată, respectiv de competiții de gaming organizate de Lenovo sau FC Rapid Esports.
Mai mult, în cadrul expoziției s-au desfășurat pe parcursul celor trei zile paneluri de discuții, prezentări și demonstrații ale unor companii inovatoare. Spre exemplu, Institutul BrainMap Neuroscience a prezentat o aparatură medicală de ultimă generație, care permite oamenilor să vadă ce se întâmplă în creierul lor și cum îl pot "reprograma" prin modificarea tiparelor de gândire și comportament deja formate. Un alt exemplu de succes a fost sesiunea "Manna Food Solution", unde s-a prezentat un produs inedit, o pastilă care înlocuiește o masă completă și a fost dezbătută implicarea tehnologiei în viitorul industriei alimentare.
În cadrul ceremoniei de deschidere oficială au participat și reprezentanți ai autorităților, precum Sebastian Ioan Burduja – Ministrul Cercetării, Inovării şi Digitalizării, Sabin Sărmaș – Președintele Comisiei pentru Tehnologia Informației și Comunicațiilor din Camera Deputaților și Andrei Niculae – Vicepreședintele Autorității pentru Digitalizarea României.
Organizatorul Bucharest Tech Week este UNIVERSUM Expo.