Kingston Technology Europe Co LLP, o filială a Kingston Technology Company, Inc., lider mondial în domeniul produselor de memorie și al soluțiilor tehnologice, a anunțat astăzi o revenire în forță la evenimentul COMPUTEX Taipei după trei ani de absenţă. Continuându-și filozofia, "Kingston Is With You", Kingston invită pe toată lumea să pășească în viitor cu primul showroom "Kingston Future Hub" din lume și cu "Kingston Starship No.35".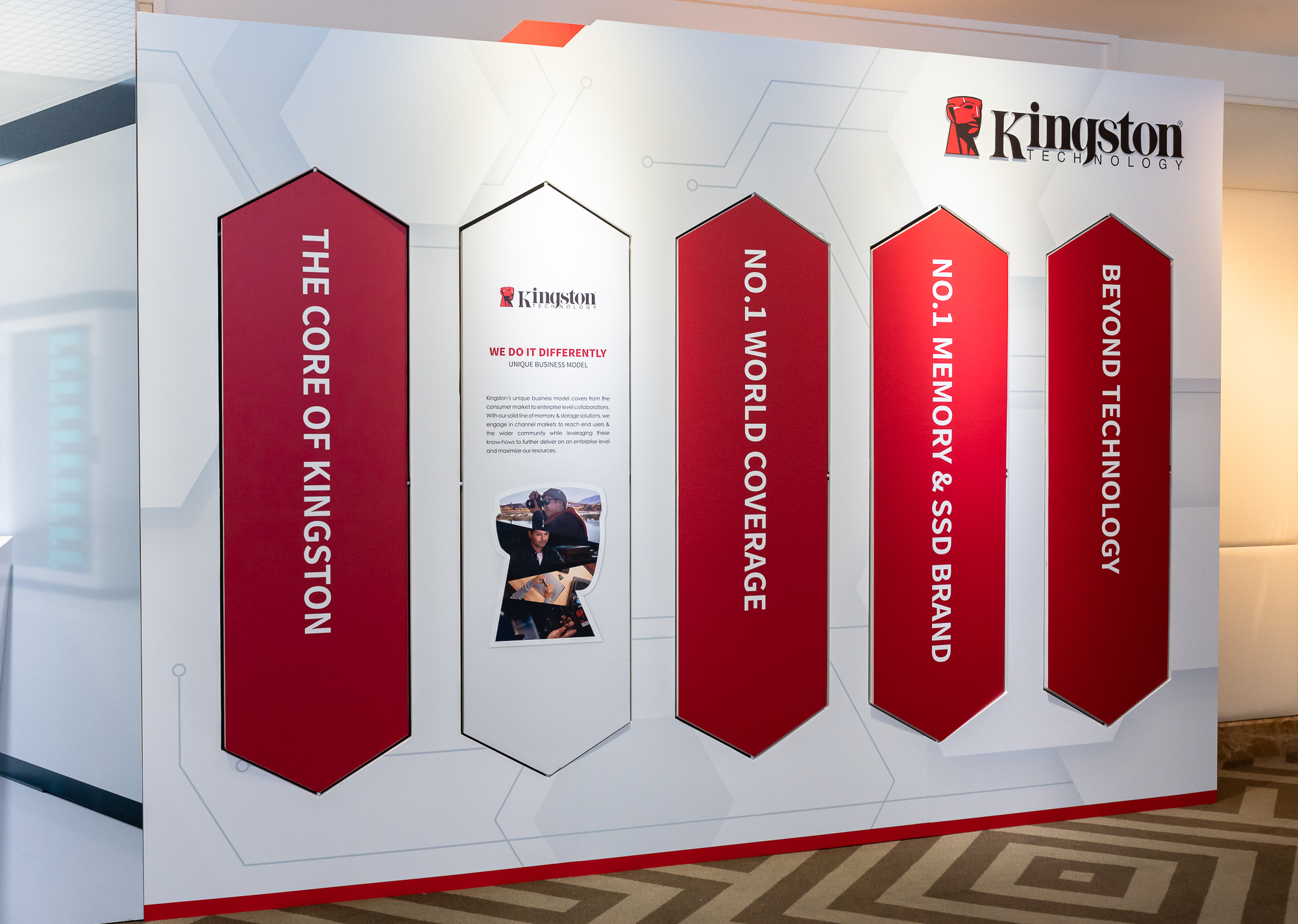 La COMPUTEX 2023, Kingston își prezintă cele mai recente produse, inclusiv memoria DDR5 non-binară, SSD-ul extern XS1000, cardul SD industrial, soluții pentru centre de date și multe altele. În calitate de lider în domeniul stocării și partener de încredere al industriei, Kingston DataTraveler® microDuo™ 3C (DTDUO3CG3) USB a fost selectat de TAITRA (Taiwan External Trade Development Council) drept cadou media oficial pentru COMPUTEX 2023.
Bernd Dombrowsky  VP Sales & Marketing EMEA, a declarat: "Timp de peste 35 de ani, Kingston a stabilit multe repere importante, cum ar fi menținerea poziției de furnizor nr. 1 de module DRAM de la terți timp de 19 ani consecutivi și liderul cotei de piață a SSD-urilor de canal din 2019. Acest lucru demonstrează consecvența Kingston de a le permite clienților noștri să obțină mai mult. Suntem încântați să ne întoarcem la COMPUTEX pentru a prezenta soluții complete care vor ajuta utilizatorii din diferite domenii ale vieții lor să reușească, deoarece "Kingston Is With You".
Detalii despre showroom-ul Kingston Future Hub
• Showroom-ul "Kingston Future Hub" prezintă modul în care Kingston îmbogățește viața utilizatorilor cu soluțiile sale de memorie și stocare.
Cele cinci zone includ: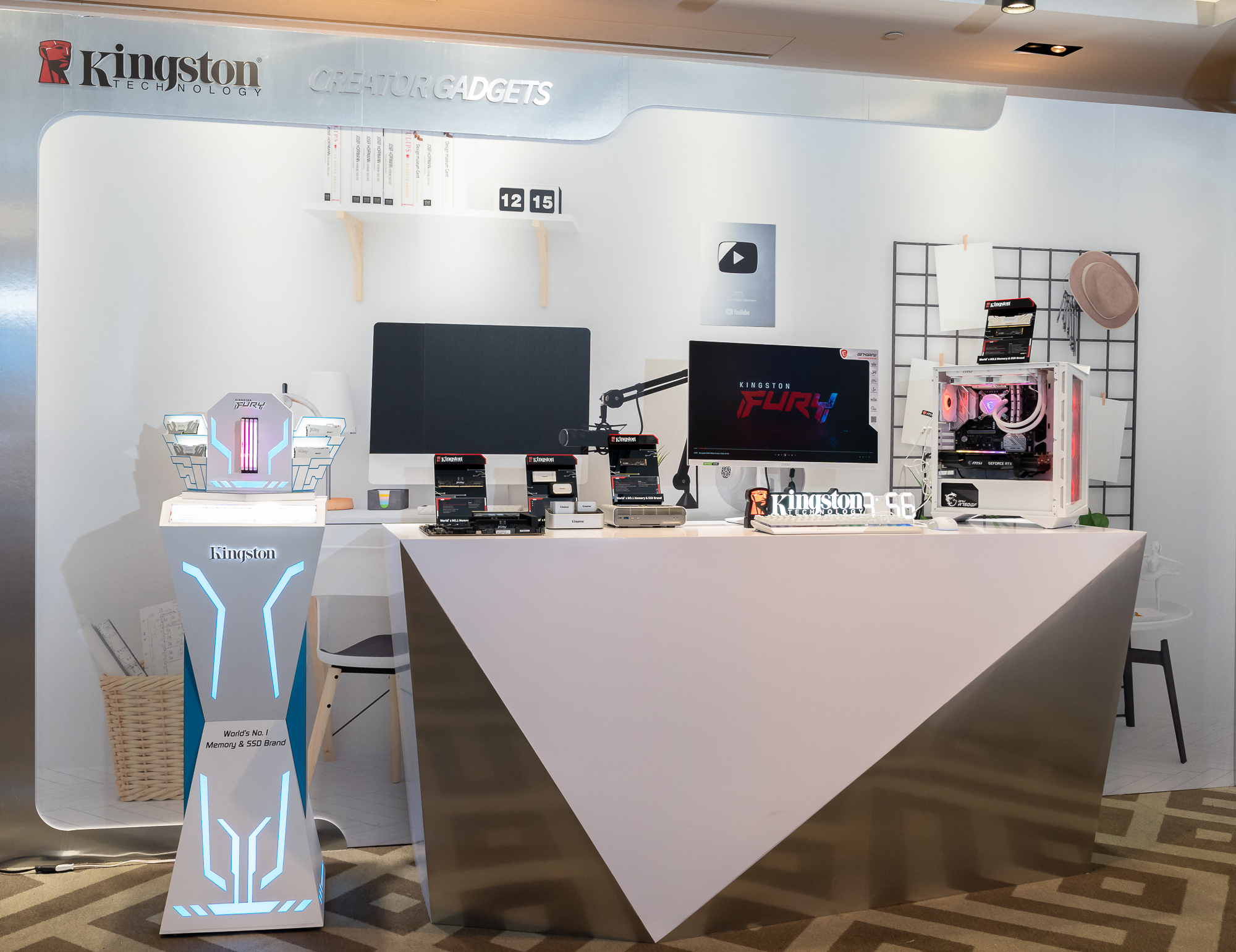 • Creator Gadgets, odată cu cerințele tot mai mari de stocare a datelor și de performanță a calculatoarelor, Kingston aduce un studio personal echipat cu memorii Kingston FURY, SSD-uri Kingston și gadget-uri pentru stații de lucru. Kingston își prezintă în premieră memoria DDR5 non-binare, care satisface raportul ideal al utilizatorilor între memorie și nucleu, fără a sacrifica lățimea de bandă. Cu o mai mare flexibilitate în ceea ce privește capacitatea, modelele DDR5 non-binare oferă opțiuni rentabile care pot reduce costurile sistemului.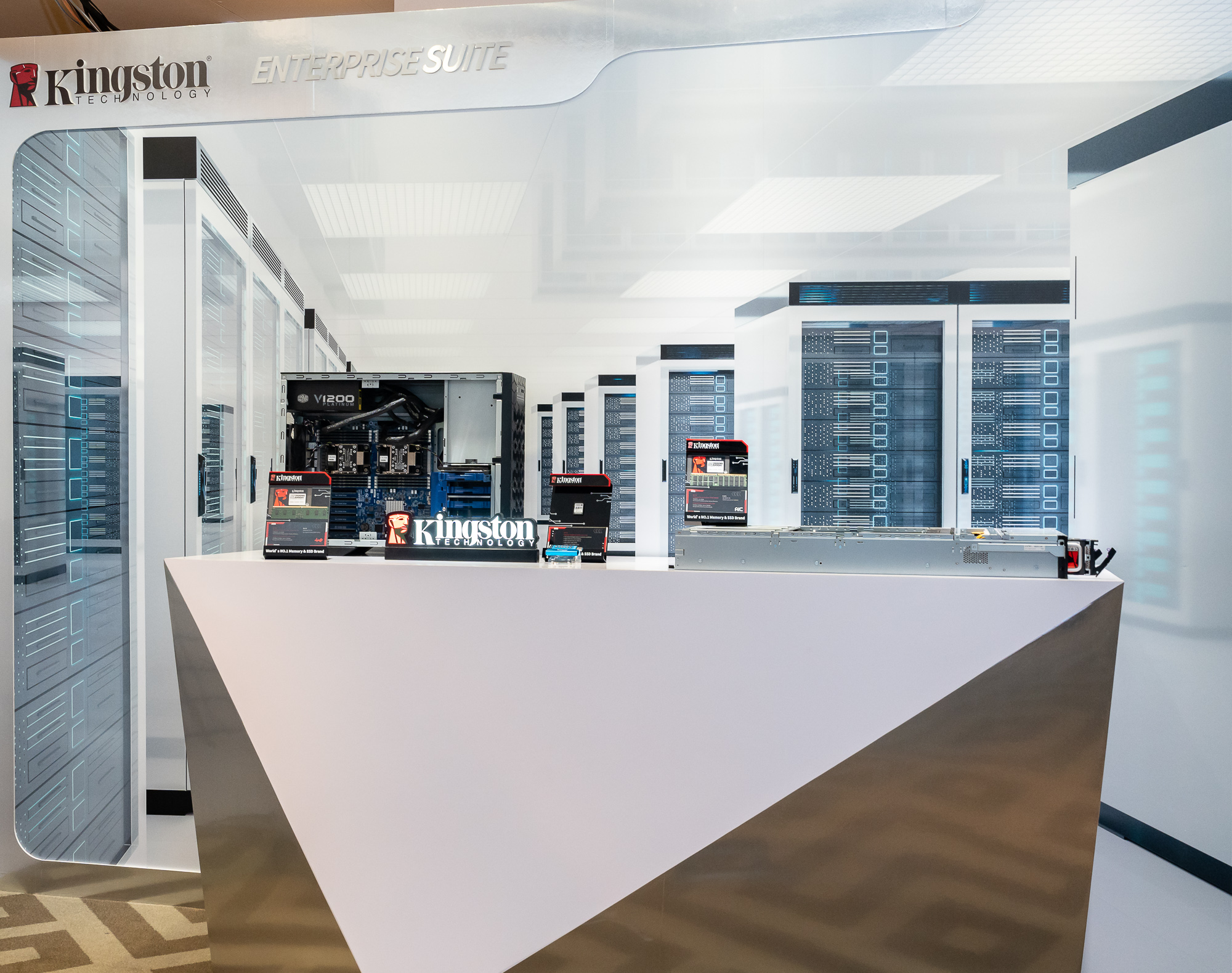 • Enterprise Suite, este un centru de date de tip "walk-in" care prezintă SSD-urile Kingston enterprise și memoriile DDR5 Server Premier, pentru cei mai mari producători de servere și pentru cele mai mari centre de date din lume. Kingston lansează SSD-ul DC600M Enterprise, optimizat pentru sarcini de lucru cu utilizare mixtă, cu o calitate excelentă a serviciului (QoS) care asigură consistența latenței și a IOPS pentru a atinge performantele maxime. În plus, Kingston introduce cardul SD industrial, ideal pentru înregistrări cu scriere intensivă în medii de lucru dificile.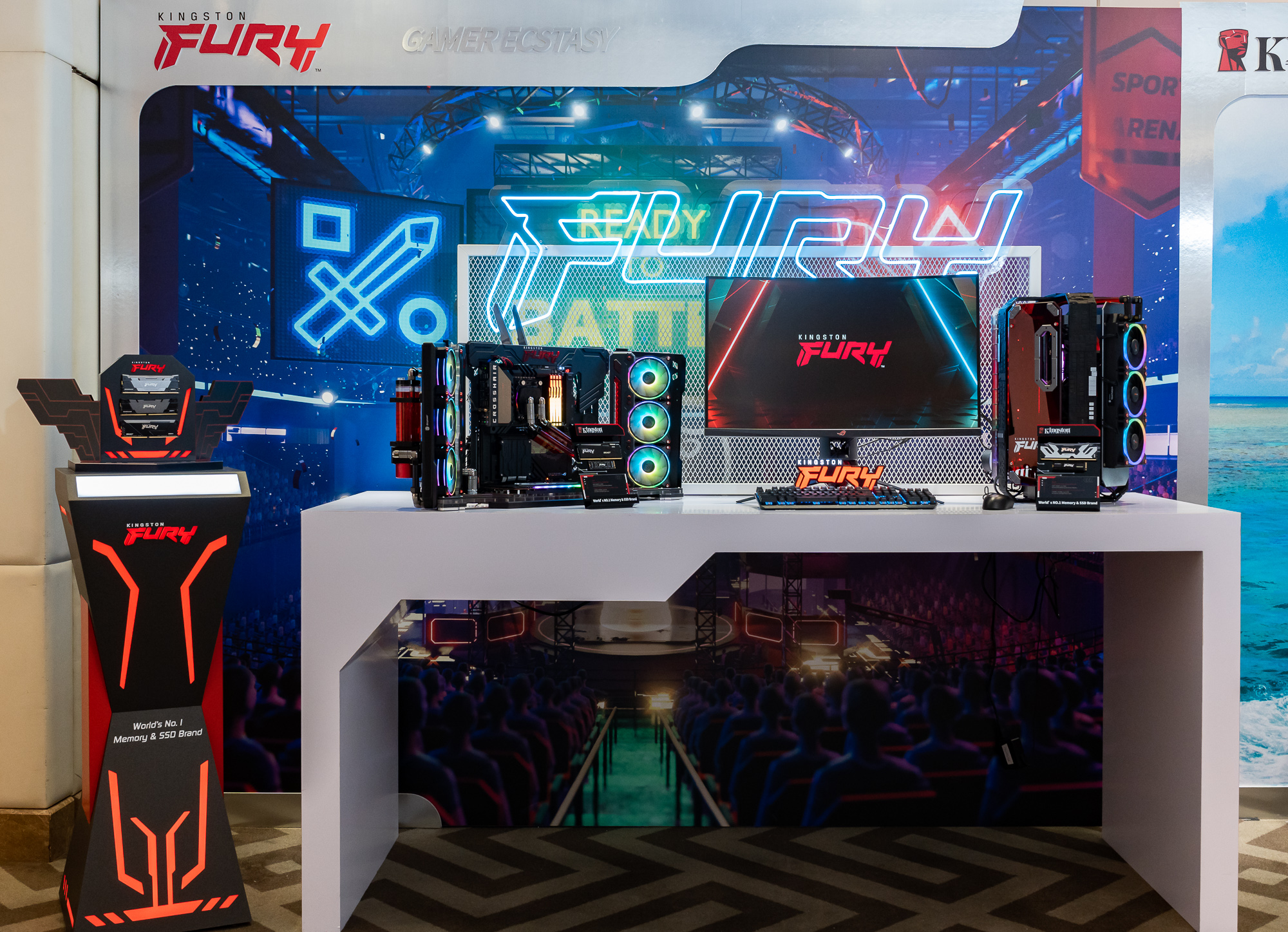 • Gamer Ecstasy, prezintă PC-uri personalizate construite de cei mai buni modderi de PC-uri din lume, alături de cele mai noi linii de produse de memorie Kingston FURY DDR5 non-binary și Kingston FURY Renegade SSD.
Memoriile Kingston FURY DDR4 cu radiator redesenat vor fi expuse la fața locului, împreună cu opțiunile DDR5 RGB cu 18 efecte de iluminare prin intermediul softului RGB FURY CTRL™ pentru a le oferi jucătorilor performanțe de ultimă oră și un stil agresiv.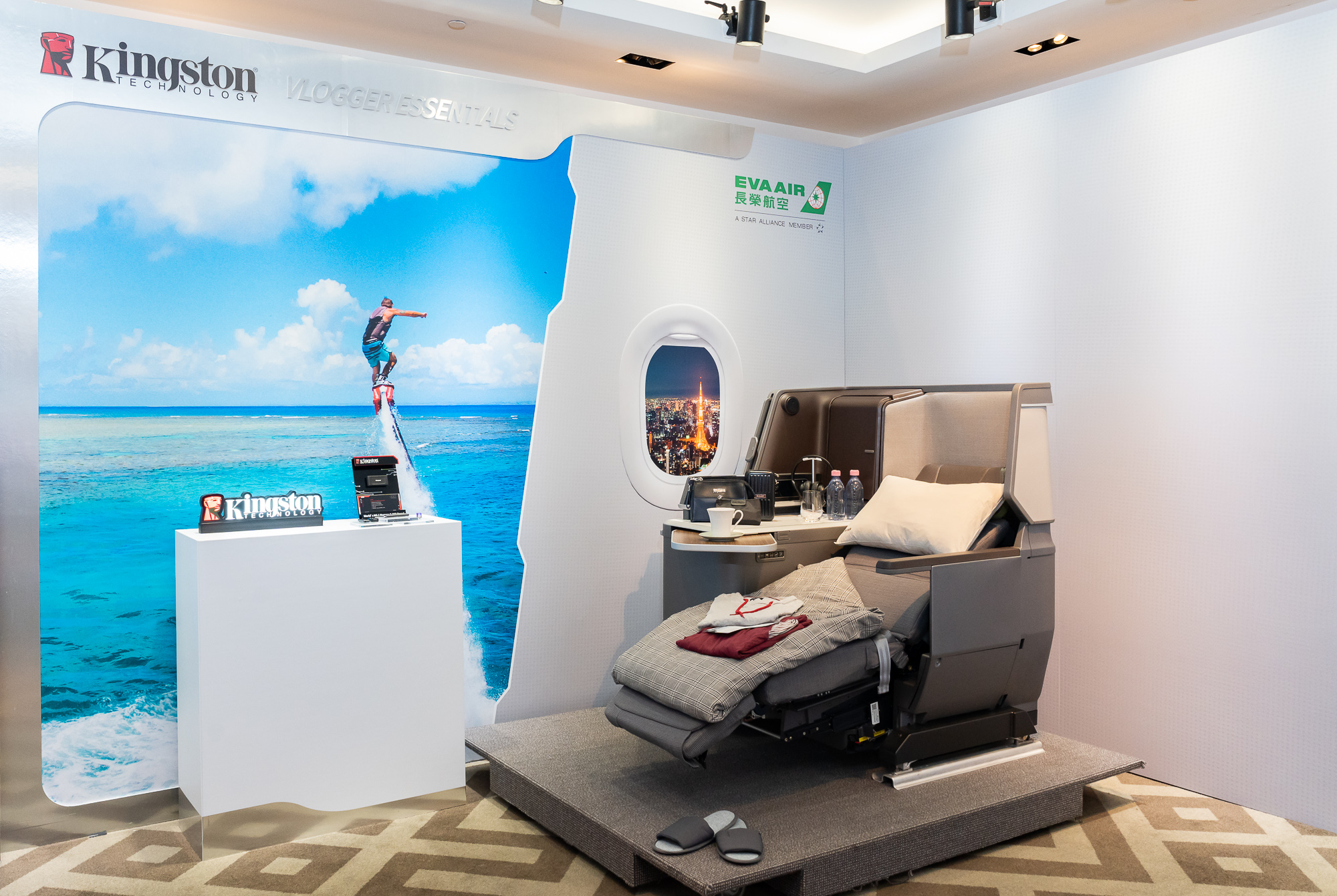 • Vlogger Essentials, prezintă cele mai bune soluții de stocare Kingston pentru generația care se află mereu în mișcare. Kingston își unește forțele cu partenerul său de călătorie pe termen lung, EVA Air, un membru Star Alliance cu un sistem de rute globale de mare anvergură, pentru a duce experiența de călătorie inteligentă la următorul nivel. Fie că este vorba de muncă, de distracție sau chiar de proiecte pasionale, Kingston și EVA Air facilitează călătoriile cu produsele și serviciile sale de încredere. Kingston prezintă în exclusivitate SSD-ul extern XS1000, formatul extrem de compact care oferă o portabilitate supremă și care îi ajută pe utilizatori să salveze, să partajeze și să transfere fișiere și amintiri importante din mers.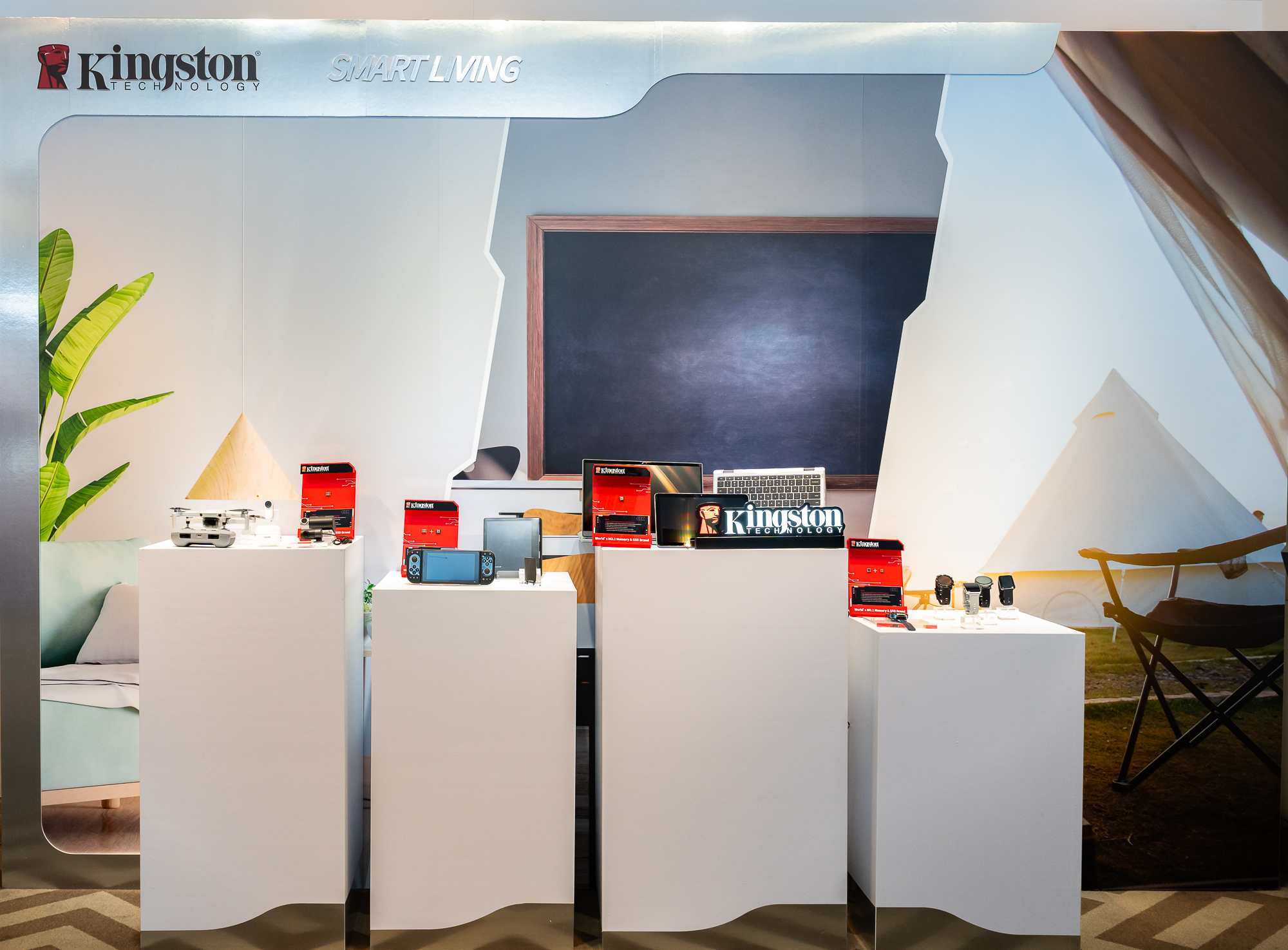 • Smart Living, analizează soluțiile încorporate de Kingston pentru mărci globale de top, inclusiv Acer, ASUS, BBK Electronics, OPPO și altele. Memoriile Kingston pot fi găsite în dispozitive inteligente pentru casă, drone, cărți electronice și instrumente educaționale, consolidând și mai mult crezul "Kingston Is With You". Chiar și în locuri neașteptate, Kingston este peste tot.
Aducem Kingston Starship nr.35 la COMPUTEX 2023
În luna martie, Kingston a lansat camionul experimental "Kingston Starship No.35. Acesta a ajuns deja la peste 50.000 de personae și va intra în sala de expoziții Taipei Nangang în timpul COMPUTEX 2023. Participanții vor avea șansa de a câștiga premii în bani, obiecte Kingston sau un bilet dus-întors EVA Air Premium Economy între Taipei și o destinație asiatică la alegere.