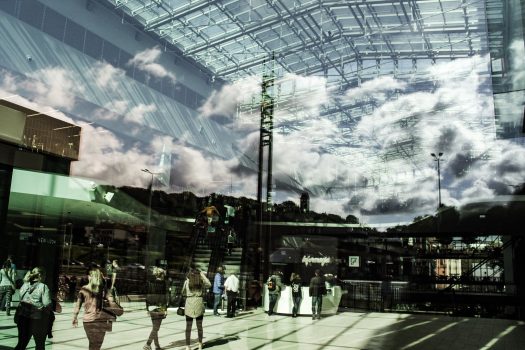 Conform celei de-a opta ediţii a raportului anual RightScale 2019 State of the cloud report, care evidenţiază atitudinie firmelor privind tehnologiile cloud şi modul în care progresează adopţia mediului cloud, Microsoft Azure începe serios să ameninţe poziţia dominantă deţinută de Amazon Web Services, în vreme ce Google Cloud vine cu putere din urma celor două.
Raportul din acest an, compilat din răspunsuri primite de la aproape 1000 de profesionişti tehnologici, arată că firmele rulează aplicaţii în medie într-un număr de 4,9 medii cloud publice şi private. Respondenţii rulează deja aplicaţii într-o combinaţie de 3,4 medii cloud publice şi private, şi sunt în faza de experimentare cu un număr de alte 1,5 medii. În rândul celor care folosesc orice tip de mediu cloud public, respondenţii utilizează 2 medii publice şi experimentează cu un număr mediu de încă 1,8.
Mediul de cloud public devine treptat un obiectiv principal în rândul firmelor. Pe cale de consecinţă, utilizarea cloud-ului public este în creştere accentuată – cu o rată de creştere de trei ori mai mare decât utilizarea cloud-ului privat. În termeni de furnizori, AWS rămâne cel mai utilizat mediu folosit de firme, însă datele colectate de autorii raportului indică faptul că Microsoft Azure câştigă puternic teren din urmă.
Per ansamblu, adopţia Azure a crescut de la 45% la 52%, mişcorând distanţa faţă de AWS. Adopţia Azure a atins actualmente 85% din cota de adopţie AWS, faţă de 70% în raportul de anul trecut. La rândul lui, Google a cunoscut o creştere modestă, de la 18 la 19%, astfel consolidându-şi poziţia de al treilea furnizor de servicii pe piaţa mondială a cloud-ului public. Cu toate astea, respondenţii au declarat că evaluările recente ale noii platforme cloud de la Google îi determină să aşeze oferta Google sus pe agenda lor de posibile priorităţi pentru viitorul imediat, fapt care ar putea determina modificări interesante ale ierarhiei în viitorul apropiat.
Citeste si: