În perioada ianuarie 2015 – decembrie 2017, SIVECO Romania va fi partener în cadrul proiectului de cercetare "FLEXMETER – Flexible smart metering for multiple energy vectors with active prosumers", proiect finanțat prin Programul Cadru de Cercetare și Inovare – Orizont 2020, în cadrul apelului H2020-LCE-2014-3.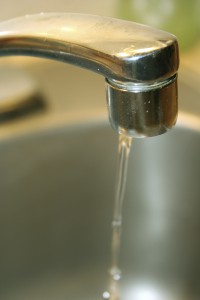 Consorțiul FLEXMETER, coordonat de Politecnico di Torino (Polito), este format din cinci companii industriale (Iren Energia, Telecom Italia Group, SIVECO, STMicroelectronics, EON), un institut de cercetare (Joint Research Centre – Institute for Energy and Transport) și cinci universități (Polito – Torino, Grenoble Institute of Technology, Universitatea Politehnica din București, RWTH Aachen University, The University of Bologna).
FLEXMETER va fi dezvoltat în 5 țări: Italia, Germania, Franța, Suedia și România.
Obiectivul acestui proiect de cercetare este dezvoltarea unei soluții care să integreze, să prelucreze și să afișeze datele colectate de către un sistem de contoare inteligente amplasate la nivel de consumatori, dar și de la stațiile de distribuție ale utilităților către consumatori, în scopul înregistrării consumului de apă, gaze si energie electrică.
În cadrul acestui proiect SIVECO Romania va realiza o aplicație web prin care consumatorii, dar și furnizorii de utilități, vor avea acces la următoarele informații:
1. Monitorizarea consumului în timp real
2. Prezentarea informațiilor referitoare la datele istorice referitoare la consumul de utilități
3. Predicția consumului pentru perioada următoare
4. Notificarea în timp real a problemelor apărute prin SMS
5. Monitorizarea în timp real a supraîncărcării sistemului de distribuție pentru fiecare tip de utilități ceea ce va permite intervenția în timp optim în cazul apariției unei probleme
6. Detectarea pierderilor de energie
7. Analiza statistică a consumului de energie
În cadrul proiectului datele vor fi obținute prin instalarea a 2000 de contoare inteligente și 200 de concentratoare în cadrul celor doi piloți experimentali din Torino (Italia) și Malmo ( Suedia).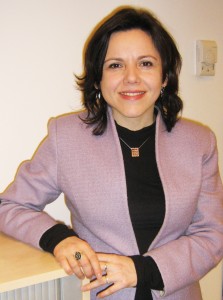 "Grupurile de consumatori și producători locali ("prosumers") au un rol din ce în ce mai important pe piata energetică. Pentru a putea răspunde nevoilor lor, fie că este vorba de energie electrică, gaze naturale sau energie termică, rețelele de distribuție actuale vor trebui să se transforme în sisteme bidirecționale care să furnizeze servicii atât pentru consumatori, cât și pentru distribuitorii de utilități", a declarat Monica Florea, Director Departament Proiecte Europene în SIVECO Romania.