Dell EMC și-a premiat partenerii din România pentru performanțele obținute în afaceri și pentru aprecierile obținute din partea retaillerilor, în cadrul ceremoniei anuale Dell EMC Partner Awards 2018. Evenimentul, la care au participat peste 100 de parteneri, a reprezentat o bună oportunitate de întărire a relațiilor pe care aceștia o au cu angajații Dell EMC România.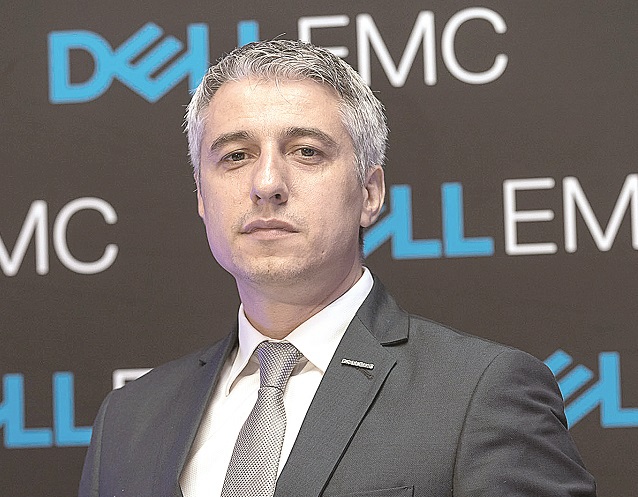 "Partenerii noștri joacă un rol cheie în atingerea obiectivelor noastre de creștere, de aceea relația noastră este una privilegiată, de lung parcurs. Ei ne reprezintă în relația cu clienții finali și sunt cei care le asigură acestora accesul la beneficiile tehnologiilor noastre de top, din zona enterprise şi comercială, precum și la soluțiile și serviciile noastre. Mulțumită partenerilor noștri, tot mai mulți clienți își pot transforma digital afacerile într-un mod simplu și eficient", a declarat Valentin Stănescu, Country General Manager Dell EMC România.
Recunoașterea rezultatelor partenerilor este o prioritate pentru Dell EMC România. "Succesul companiei depinde atât de modul în care partenerii performează, cât și de ritmul în care rețeaua lor se dezvoltă. Astfel, ne străduim mereu să îi susținem în mod continuu cu oferte îmbunătățite de suport, stimulente și resurse, pentru a-i ajuta să obțină cele mai bune rezultate în implementarea proiectelor de succes pe piața românească de IT", a mai declarat Valentin Stănescu.
Juriul a apreciat partenerii care au obținut cele mai bune rezultate de vânzări pentru anumite grupuri de produse și segmente de piață, precum și pe cei care au realizat campanii de marketing inovatoare și au înregistrat o eficiența ridicată a operațiunilor.
Categoriile Dell EMC 2018 Partner  Awards premiate și câștigătorii acestora sunt:
Categoria 1: Client Distributor of the Year: NOD
Categoria 2: Infrastructure Distributor of the Year – Datacenter Solutions: Ingram  Micro
Categoria 3: E-tailer of the year: Emag
Categoria 4: Channel Partner of the year: Net Brinel,
Categora 5: Workforce Transformation Partner of the year: eta-2u
Categoria 6: IT Transformation Partner of the year: Logic Computer
Categoria 7: Services partner of the Year: Logic Computer
Categoria 8: Net New Business Partner of the Year: Prime Solutions
Categoria 9: Dell EMC Personal Achievement: Emil Crull (Net Brinel)
Categoria 10: Dell Brand Ambassador: Andreea Ghigheci (NOD).
Programul Dell EMC Partner, lansat oficial în februarie 2017, se axează pe furnizarea de programe simple, predictibile și profitabile pentru parteneri. Acum, prin intermediul acestui program, partenerii își pot crește veniturile prezente de la 1,5 ori până la 8 ori prin colaborarea cu companiile de bază din portofoliul nostru. Dell Technologies Channel (inclusiv VMware, Pivotal, SecureWorks, RSA, Virtustream) este o organizație de peste 43 miliarde de dolari.